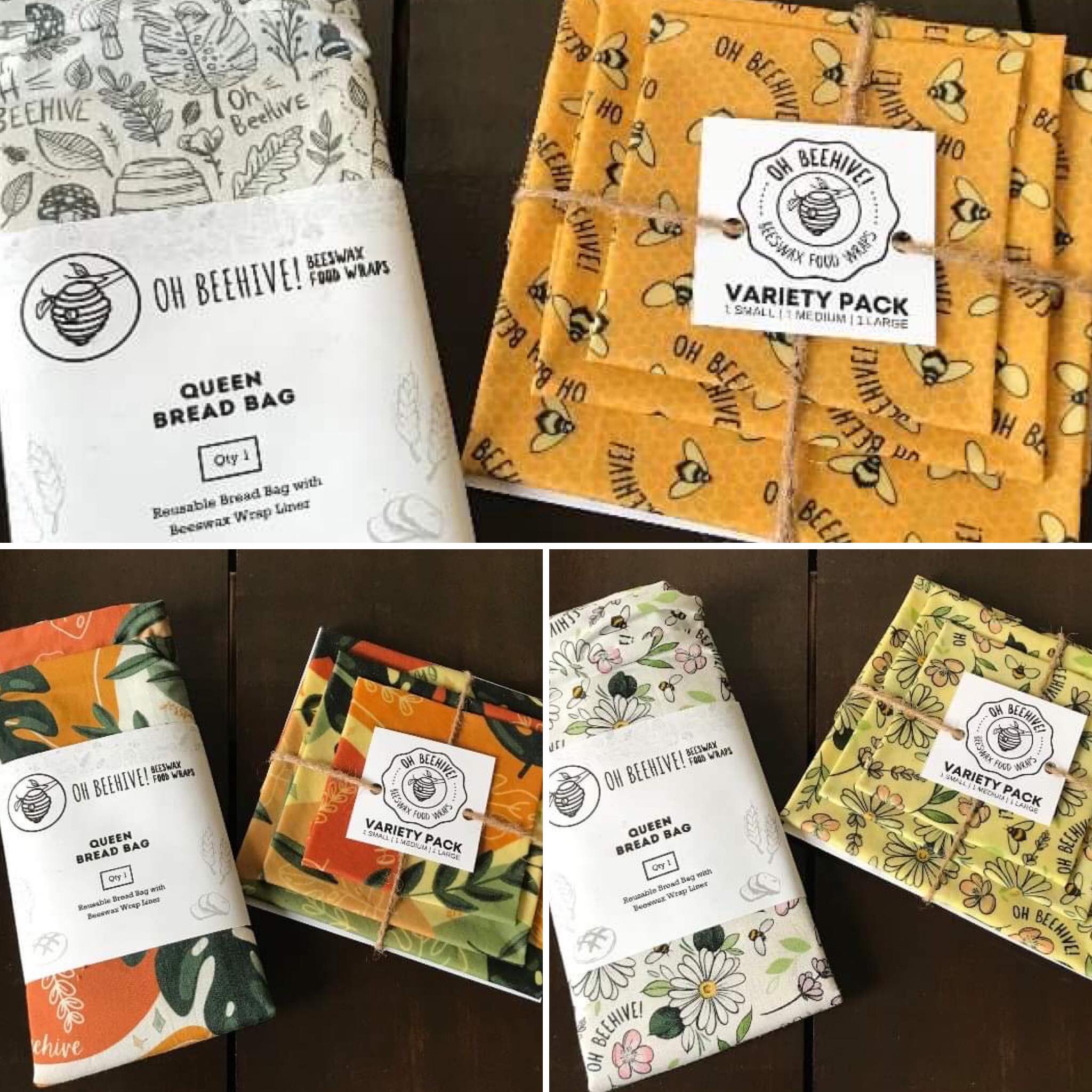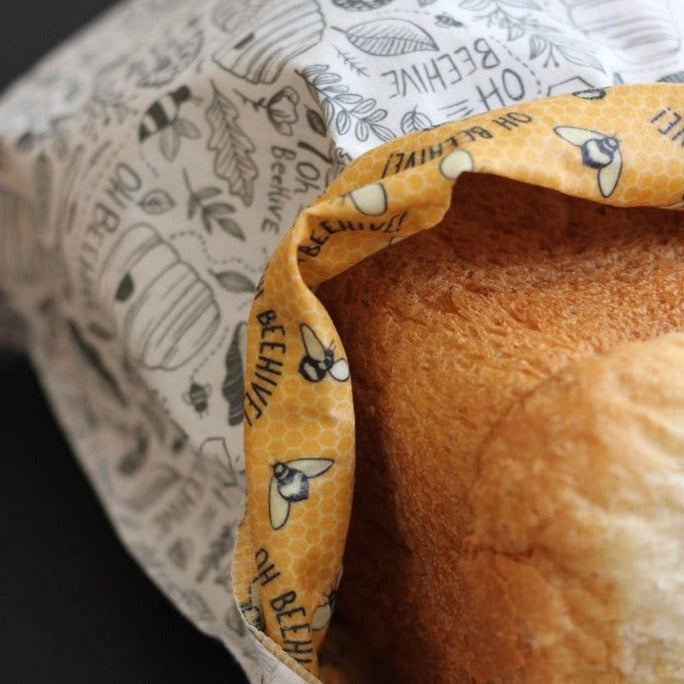 Looking to source some beeswax wraps and bags to keep your food and bakery items fresh? We're excited to offer these Beeswax Wraps and Bread Bag Sets from Oh Beehive Beeswax Food Wraps based in Barrie, Ontario.
These Canadian made beeswax wraps are great for covering plates, bowls, and casseroles. Take snacks to work or school, and feel proud that you have made a eco-friendly decision to reduce the amount of plastic waste. They simply need the warmth of your palms to hold edges down.
Looking to keep your bakery bread or other baked goods fresh? If so, you can take one of these bread bags with you straight to the bakery and avoid the plastic/paper bags. 
Each Beeswax Wrap and Bread Bag Set Includes
1x Beeswax Wrap Variety Pack (1 Small 7" x 7", 1 Medium 11" x 11" and 
1 Large 14" x 14") and 1x  Bread Bag with drawstring (12" x 13").                                                                                                                                                                         
Wrap Care Instructions
Hand wash using room temperature soapy water. Do not use to cover hot items. Not to be used to wrap raw meat, fish, and poultry.
Ingredients
100% Cotton, Ontario Beeswax. Jojoba Oil and Natural Pine Resin
Bread Bag Care Instructions

No need to wash or soak. Simply wipe any crumbs away or flip inside out to wipe with a small damp cloth when necessary.
Materials
Organic Cotton on the outside with Organic Cotton Beeswax Wrap Inner 


Choose options