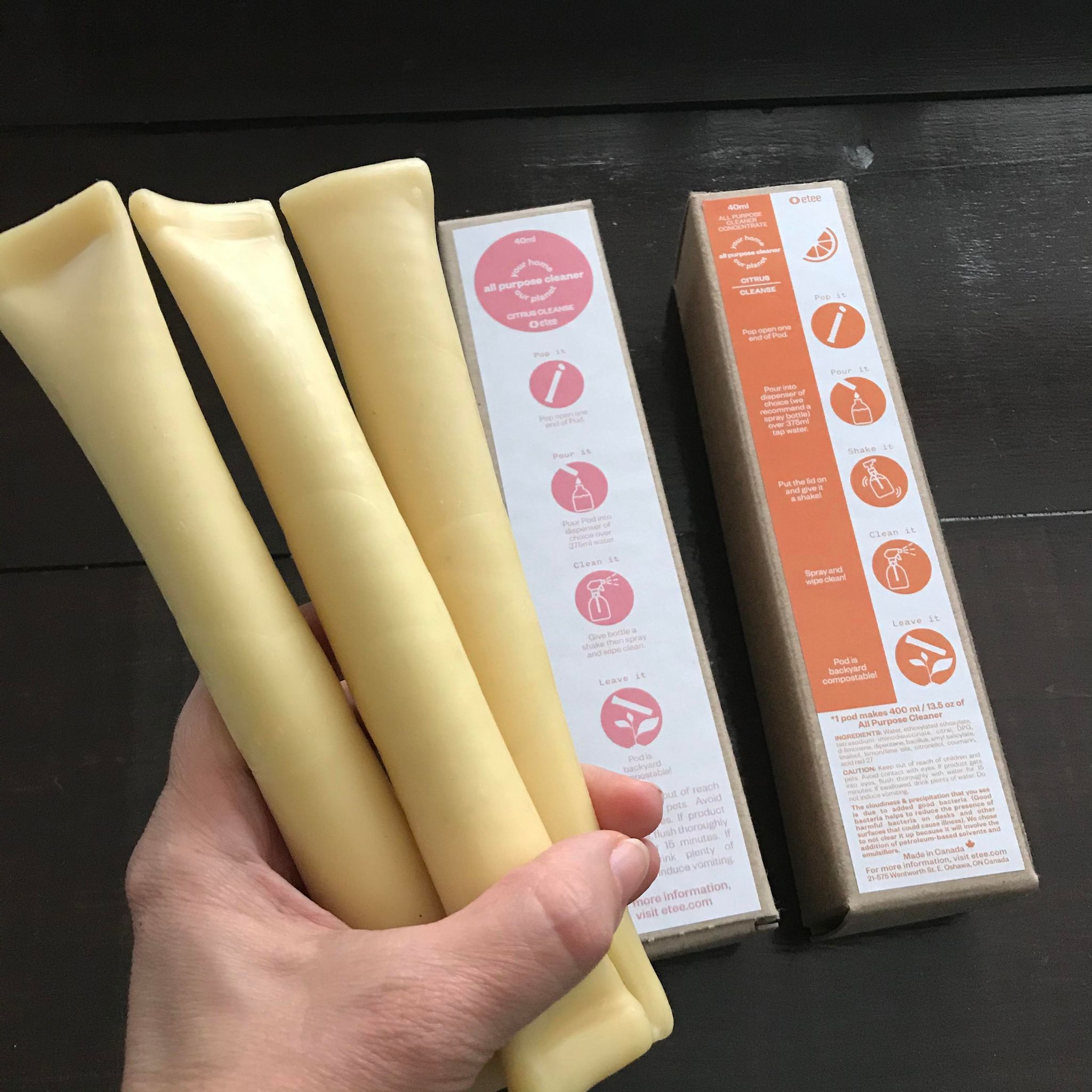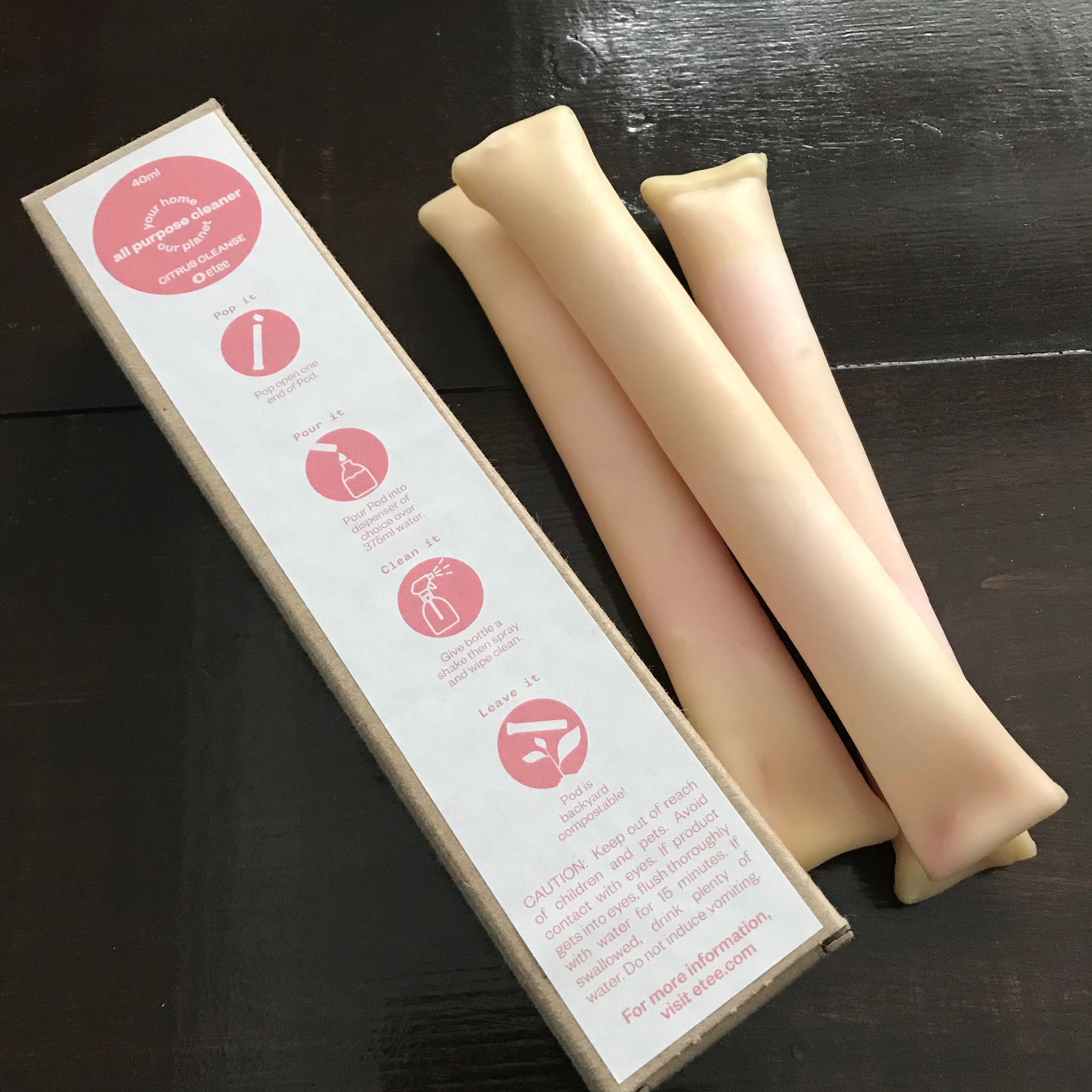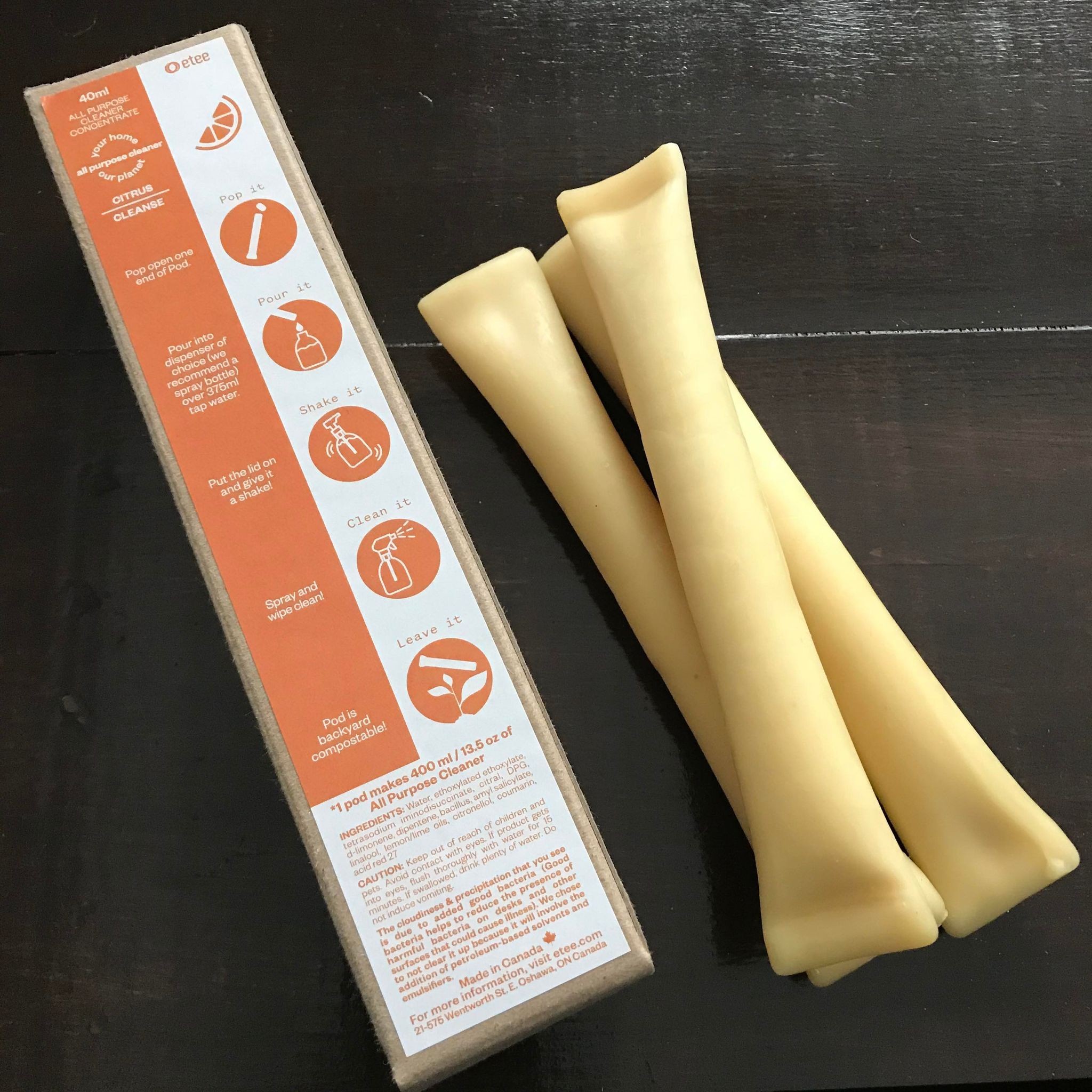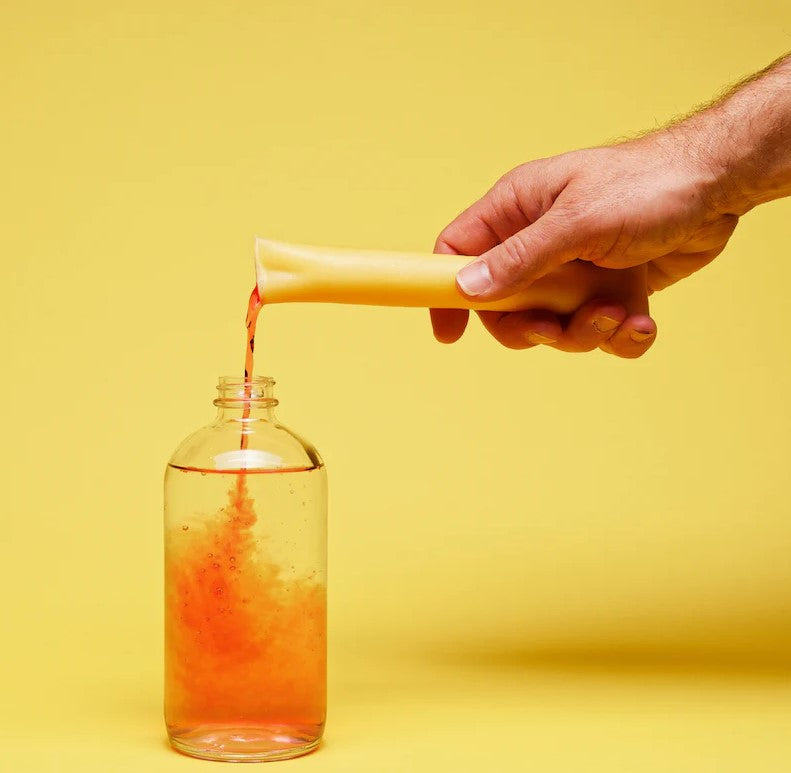 Love the idea of an effective zero waste multi-surface cleaner. This Canadian made All Purpose Cleaner Concentrate from etee (which stands for Everything Touches Everything Else) gently removes dirt and grime, while leaving a refreshing scent of citrus throughout! It currently comes in regular and probiotic (which is more heavy duty).

Use it on countertops, furniture, walls, and appliances! It performs just as well as the leading all purpose cleaners - using lab tested chemistry - but without the plastic (and harsh chemicals). Plastic consumption continues to be on the rise, let's be leaders by showing that it's possible to stay clean AND green.
What's Inside:
*Ass kicking clean without the harsh chemicals
*Plant Based Ingredients.
*Compostable Pod.
*A cleansing Citrus Scent.
What's Not Inside:
*Animal Testing
*Sulphates, Parabens & harsh chemicals.
*PLASTIC OF ANY KIND!
HOW TO MAKE YOUR PLASTIC FREE ALL PURPOSE CLEANER
Simply fill a dispenser (spray bottle of your choice) with 375 ml (12.5 oz) of water. Rip open your pod of All Purpose Cleaner concentrate over the jar and pour the concentrate into the water. Screw on the top and shake. Dispose the pod in your composter, green waste program or bury it it your garden. It is biodegradable.
This All Purpose Cleaner was developed and produced in Peterborough, Ontario, packaged and shipped out of Oshawa Ontario, so you can rest assured that etee adheres to the highest standards of manufacturing quality and fair treatment for everyone involved.
Ingredients: water, sodium iminodisuccinate, soda ash, alkoxylated fatty alcohol, alcohol ethoxylate, synergy fragrance, tartrazine dye, D&C red 33, citrus synergy
Choose options