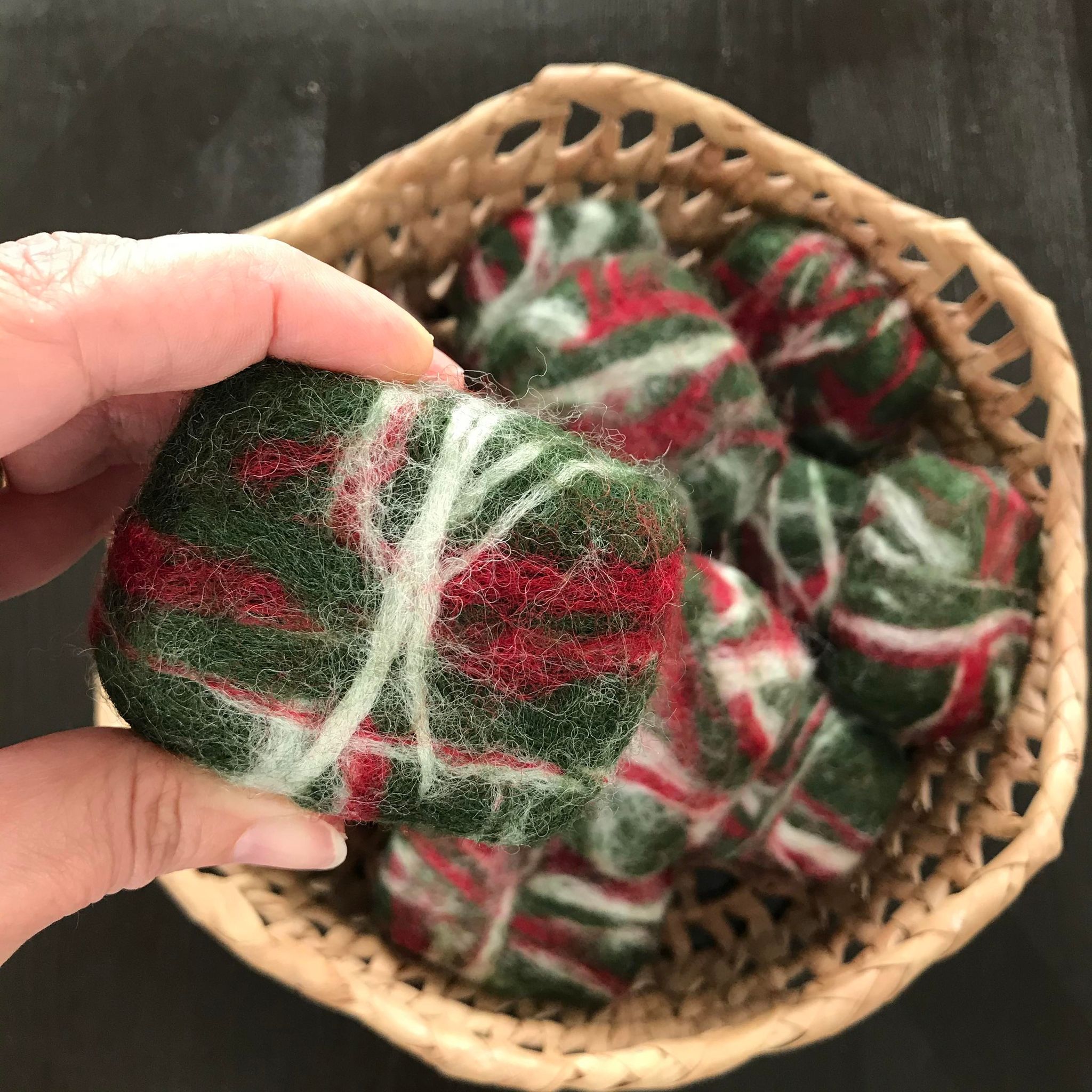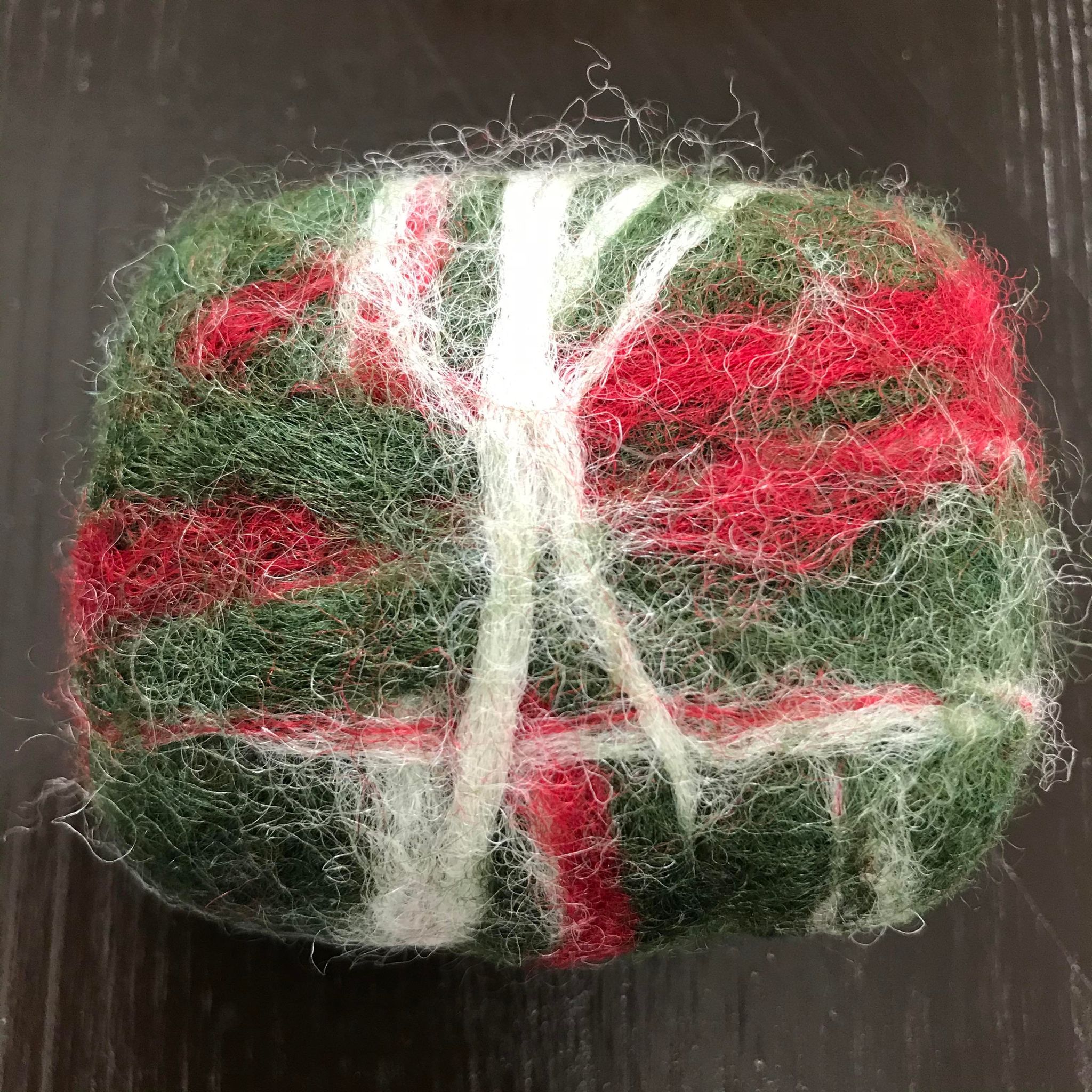 Our current batch of felted guest soap features our SNC cedar and fir wine soap.
It has a woodsy aroma with the fresh, crisp scent of cedar and fir. It is made with apple wine from Kawartha Country Wines and is felted with 100% wool in green, red and white. 
Felted soap is like having a bar of soap and a washcloth all in one. It will gently exfoliate your skin as it cleanses it.

Why use felted soap?
It improves grip (no more slippery bars) and lasts longer than regular soap. It is also biodegradable and home compostable. Simply wet, lather, wash and squeeze dry.
This felted wine soap is also available in a larger felted cider fir wine soap or un-felted in oval and rectangular artisan bars.
Ingredients: coconut oil, olive oil, sunflower oil, coconut milk, apple wine (from Kawartha Country Wines), castor oil, sodium hydroxide, stinging nettle, cedar leaf and fir essential oils
Choose options