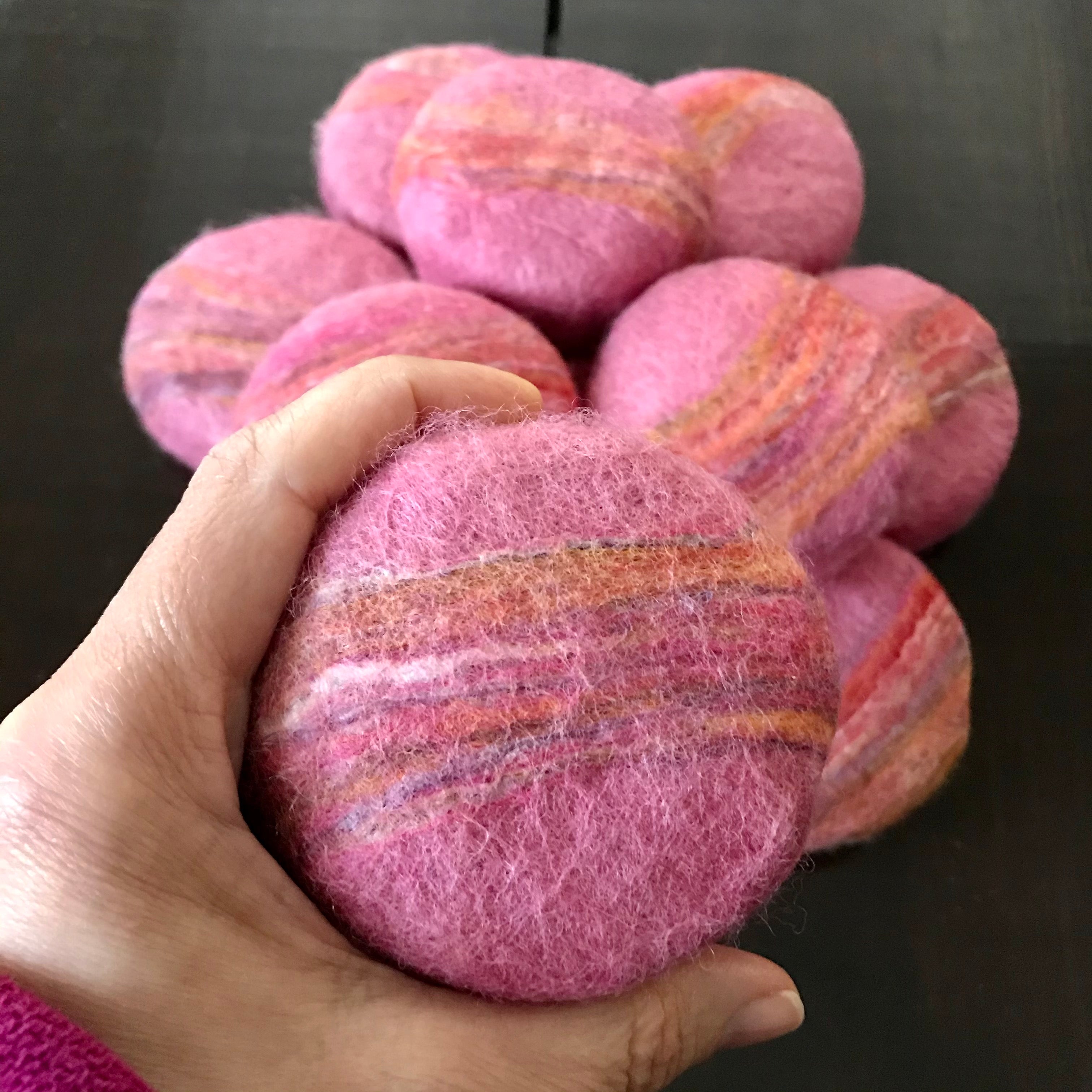 Our rosemary mint soap is hand felted with 100% wool that gently exfoliates your skin as it cleanses it. It lathers well and has antibacterial qualities.
We also have our rosemary mint soap in one of our signature 'Canadian Winter' patterns.

The wool used in our handcrafted felted bar soaps is a combination of merino and corriedale.
Why use felted soap?
It gently exfoliates, enhances soap lather, improves grip and last longer than regular soap. It is also biodegradable and home-compostable. Simply wet, lather, wash and squeeze dry.
Ingredients: coconut oil, olive oil, vegetable oil, sodium hydroxide, coconut milk and rosemary and peppermint essential oils.
Choose options