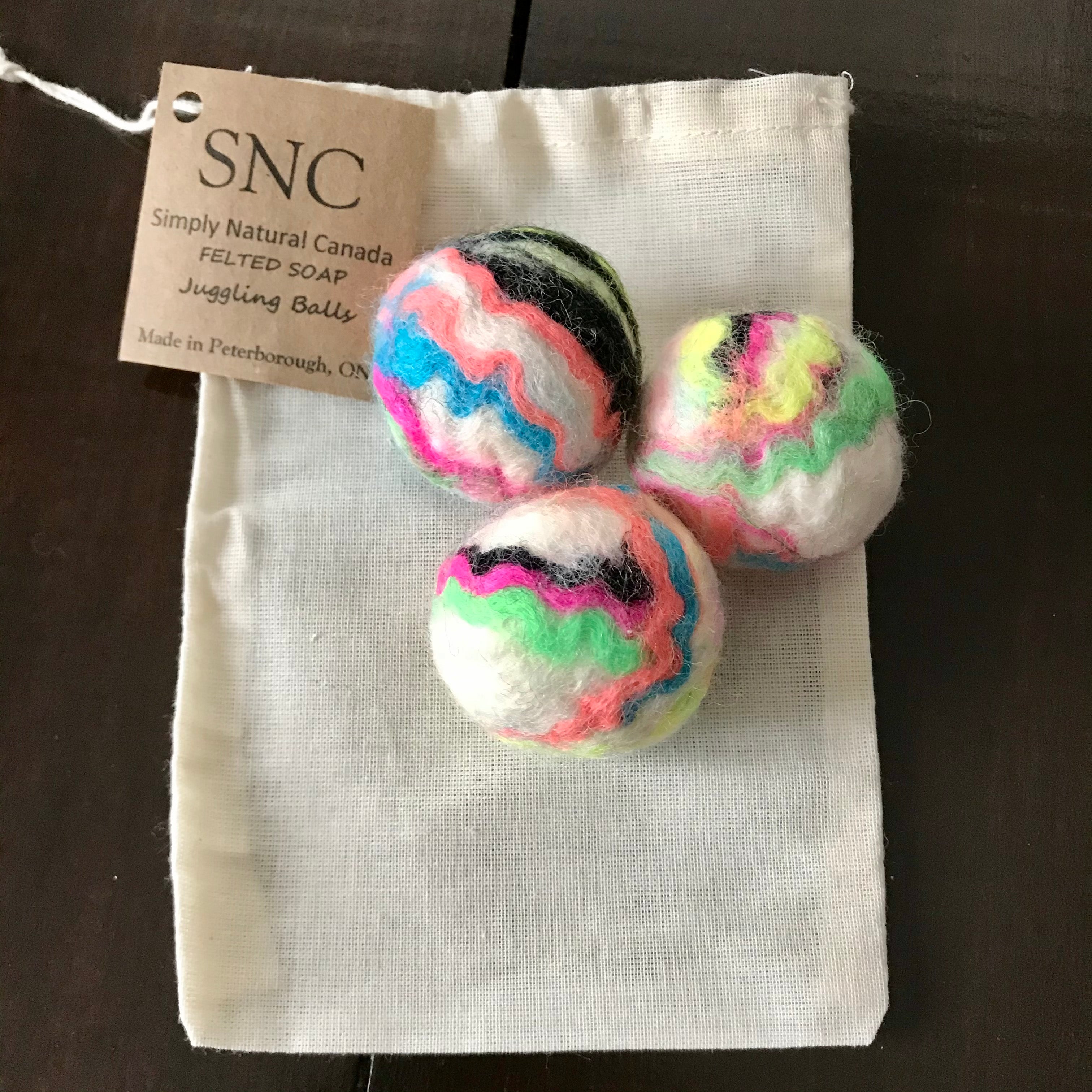 Love juggling or know someone who does?
In addition to lathering well, gently exfoliating and being antibacterial, our SNC felted soap balls are a great size for juggling. Available individually as well as in sets of three juggling soap balls for kids and adults of all ages. 
Felted with 100% corriedale wool, these soap balls make bath time fun as they float in the tub and are a great way to encourage kids to lather up.

Why Use Felted Soap?
It improves grip (no more slippery bars) and lasts longer than regular soap. It is also biodegradable and home compostable. Simply wet, lather, wash and squeeze dry.
Ingredients: coconut oil, olive oil, vegetable oil (or sunflower oil), sodium hydroxide, coconut milk (in some cases, also local beer, wine or cider), castor oil and essential oils.
Cedarwood - Cedarwood Beer Soap (made with local beer in addition to coconut milk)
Shades of Green - Bergamot Lime Beer Soap (made with local beer in addition to coconut milk)
Bright Colours - Rosemary Mint & Peppermint Mix Soap
Dark Colours - Apple Cinnamon Cider Soap (made with local cider in addition to coconut milk)
Christmas -  Rosemary Mint & Peppermint Mix Soap
Choose options