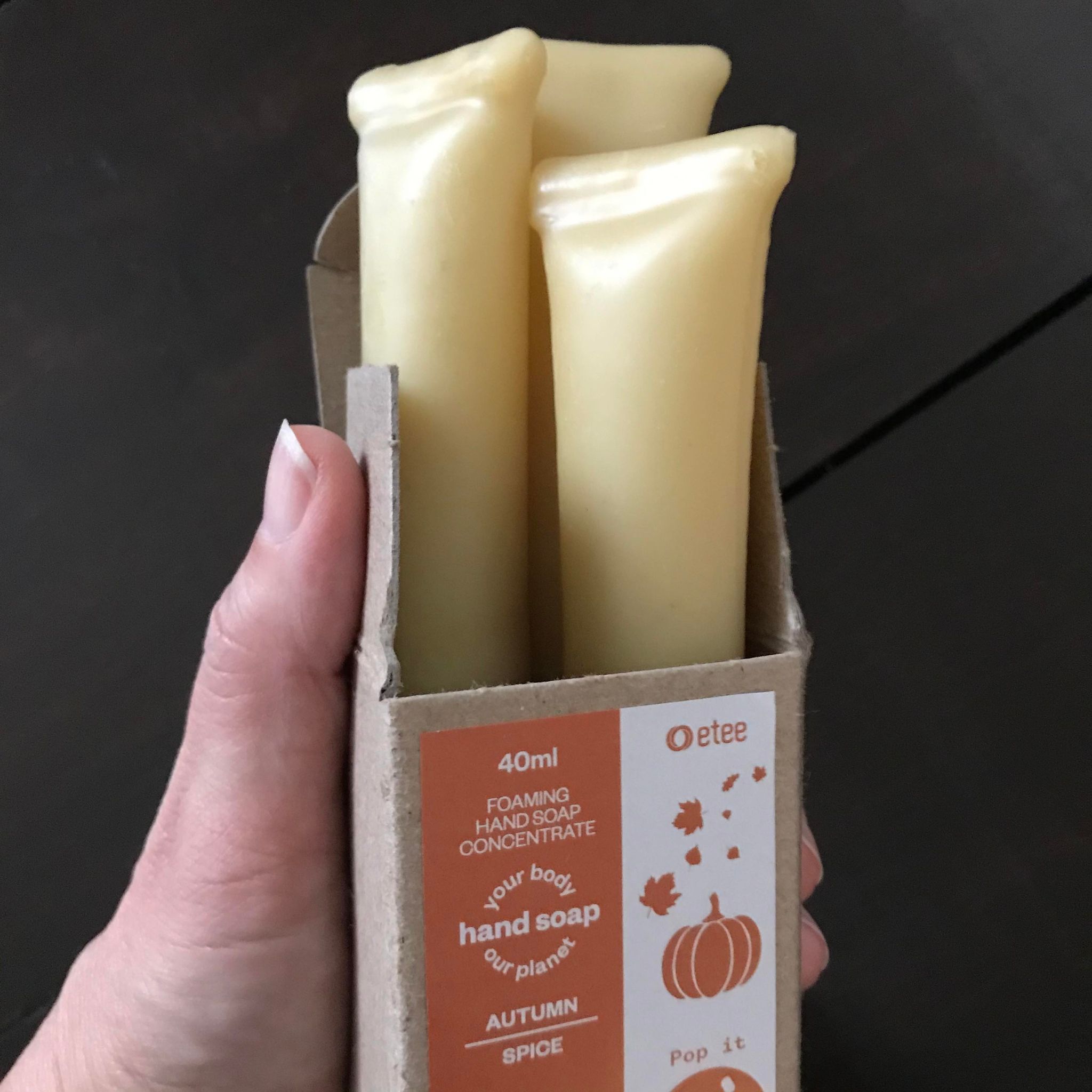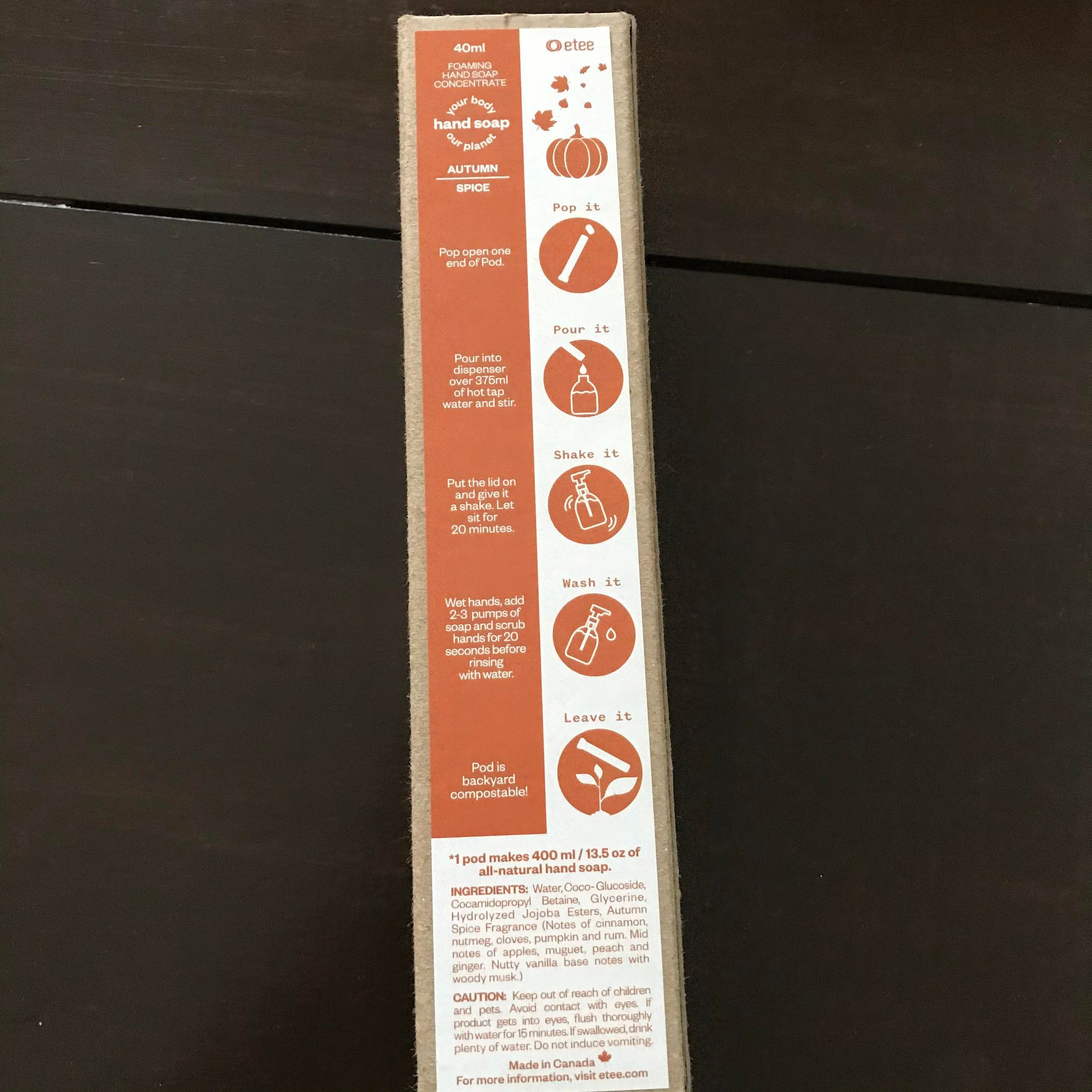 Hate waste? So do we. That's one of the main reasons we are excited to offer autumn spice and lavender lime foaming hand soap concentrate in beeswax pods by the Canadian brand etee.
***Please note: only the 'lavender lime' scent is on sale at this time.***
This natural foaming hand soap eliminates germs and has either a seasonal spice or soothing lavender lime essential oil scent.
As a small business we've been on the lookout for a way to help consumers reduce their reliance on single use plastics like liquid hand soap bottles. While it's possible to recycle the bottles, you can't recycle the pumps and sometimes they both end up in the trash.
Fortunately, etee (which stands for 'everything touches everything else') has a solution we're very excited about.

The Oshawa, ON based company makes a 3 pack of lavender lime foaming hand soap concentrate which we now carry along with their lemongrass hand soap and citrus sunshine, lavender lime and unscented dish soap (sold separately).

You simply empty the soap concentrate into your own reusable container, add water, mix and start hand washing,
The beeswax pod packaging is 100% backyard compostable & plastic free.
Each soap pod makes 400 ml/13.5 oz of hand soap.
This lavender lime foaming hand soap concentrate contains only four plant-based extracts and essential oils to help you say goodbye to germs and dirt - naturally and effectively - the better way. 

Each biodegradable pod contains that the company's all-natural, bio-based concentrated hand soap and pure essential oil blend is made with 100% plant-based ingredients. It is free from Sulphates, SLS, Phthalates, Sulphites, Synthetics, Colorants or Fragrance.
How to Make Your Plastic-free Hand Soap
Simply fill a dispenser or jar with 375 ml (12.5 oz) of water.
Rip open your pod of concentrated soap over the jar and squeeze the soap into the water.
Stir the mixture, cover with a lid or cap and give the dispenser a good shake.
Let it sit for an hour before first use.
Dispose the pod in the compost or garbage (rest assured it'll biodegrade in either).
Squirt some soap into your hands and get cleaning.

Ingredients: Aqua, Coco-Glucoside, Cocamidopropyl Betaine, Glycerin, Phenylpropanol, Polyglyceryl-4 Caprate, Hydrolyzed Jojoba Esters, Ethylhexylglycerin, Citrus Aurantifolia Oil, Lavandula Angustifolia Oil

Choose options