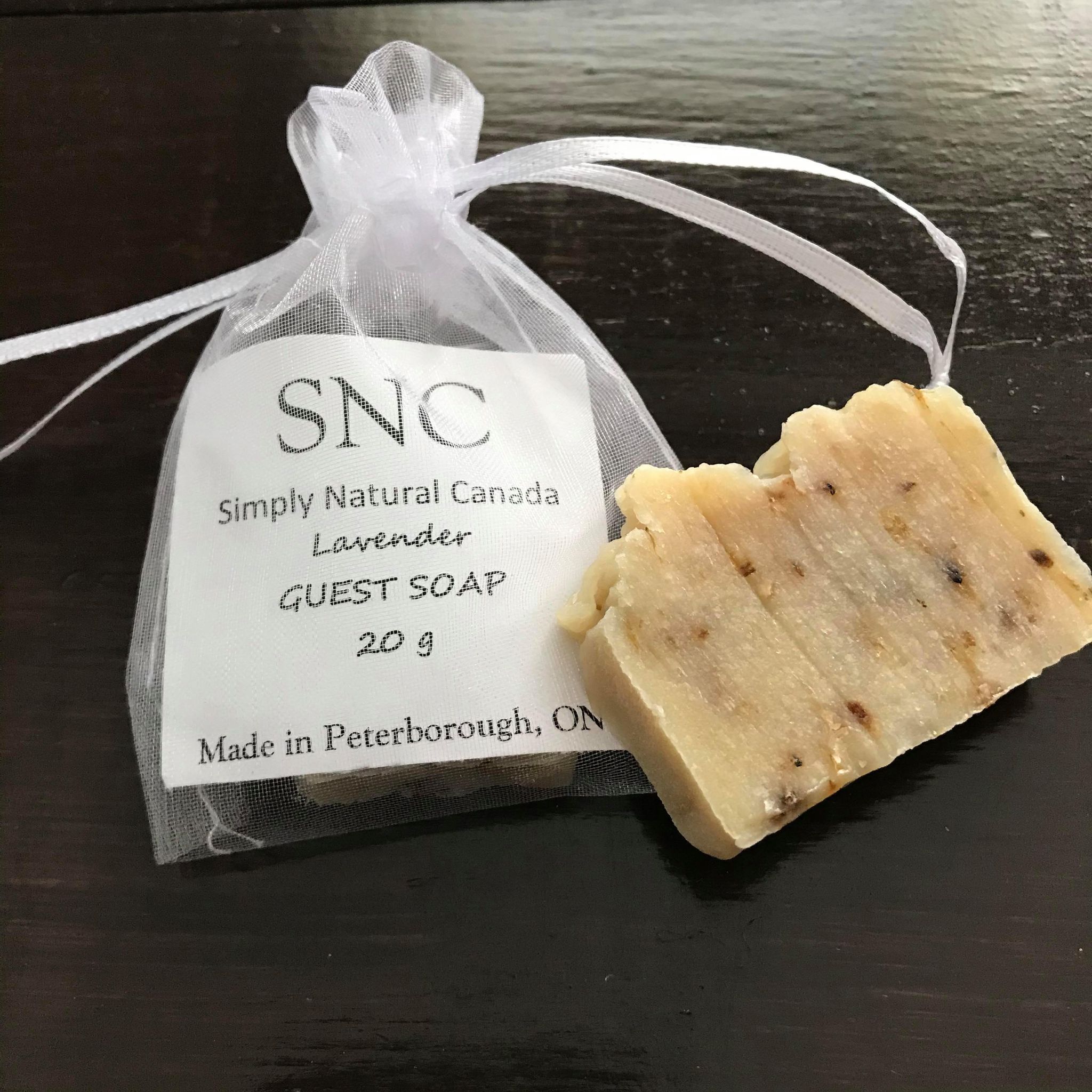 In addition to being the ideal size for offering house guests, these petite (approx 20 g.) soap bars make great party favors. The guest soap bars come packaged in small organza bags complete with ingredient tags.
These mini soaps are the perfect size for overnight and weekend stays at cottages, bed & breakfasts, air B & B's etc.
Please contact sherrie@simplynaturalcanada.com if you would like to inquire about placing a large order.
Lavender - coconut oil, olive oil, sunflower oil, sodium hydroxide, castor oil, shea butter, coconut milk, lavender and lavender essential oil 
                                                                                                                                         Unscented - coconut oil, olive oil, sunflower oil, sodium hydroxide, castor oil, shea butter, coconut milk

Choose options