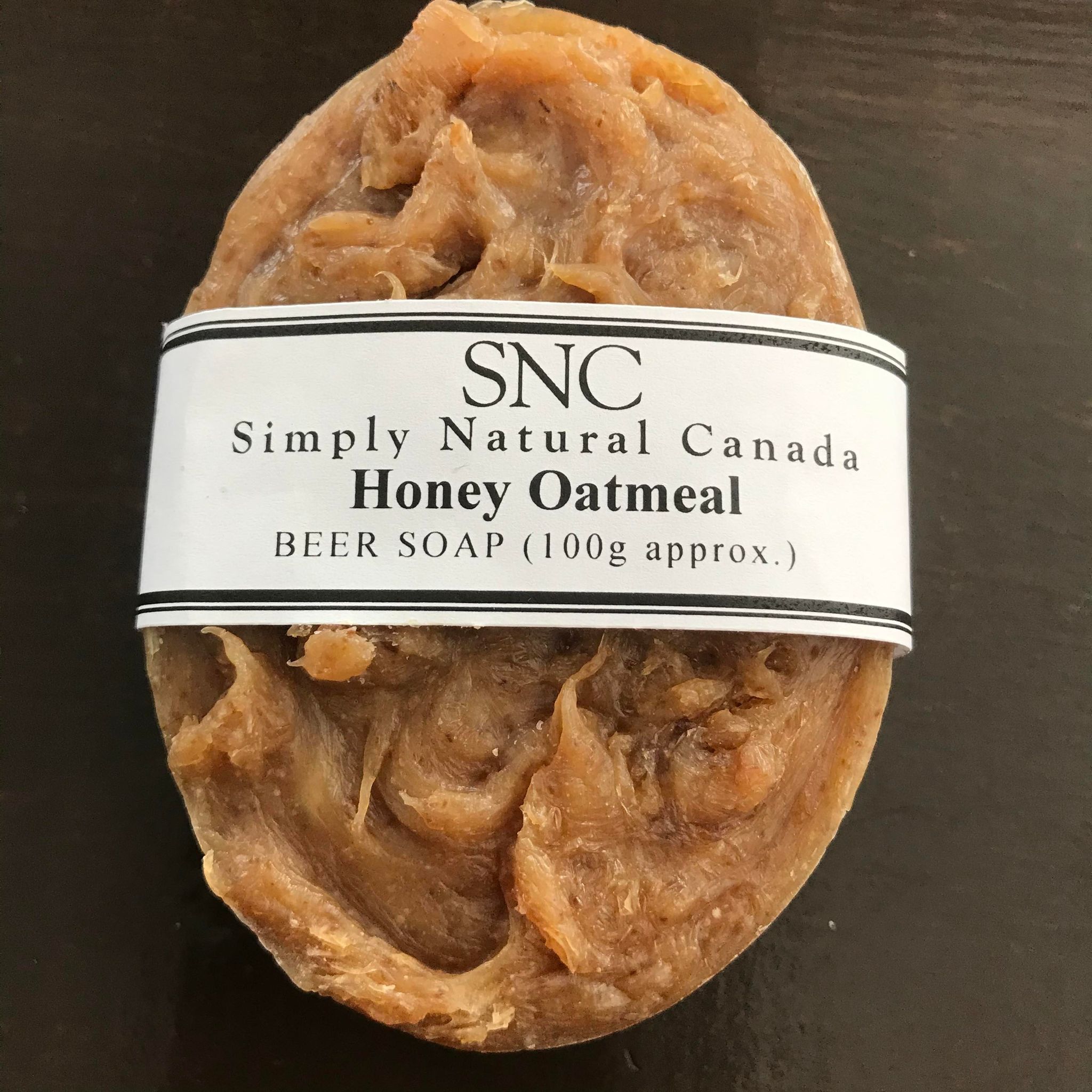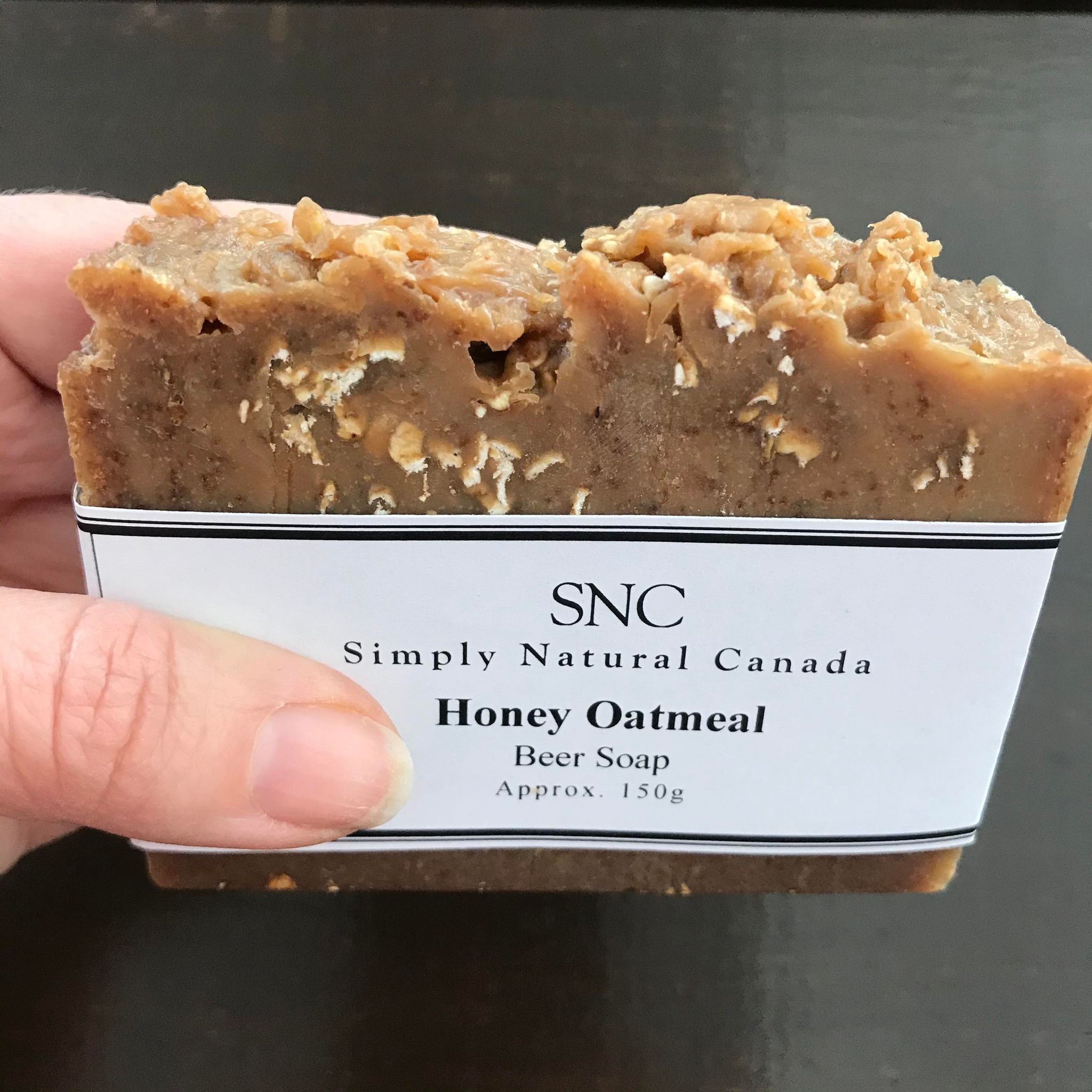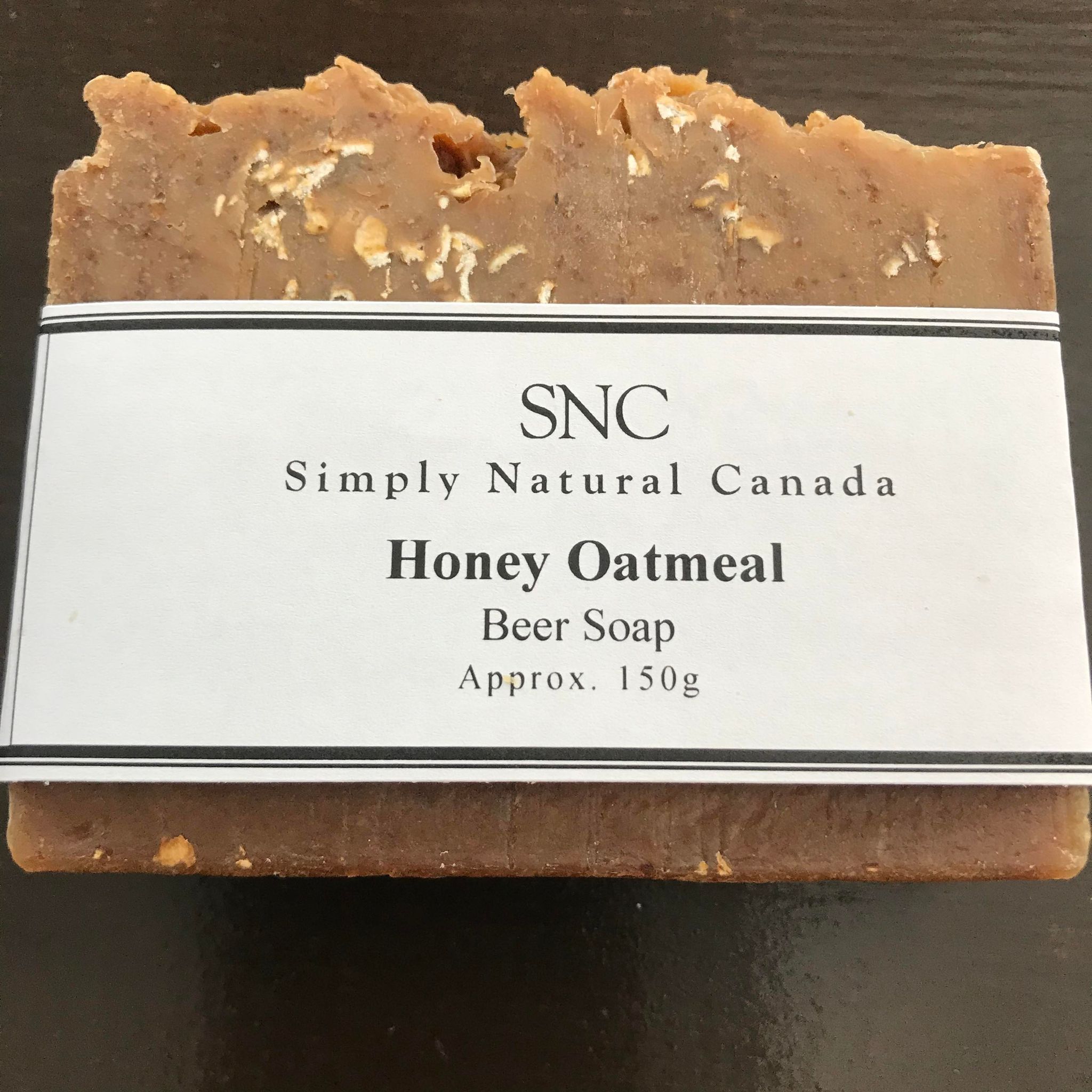 Love the hearty yet sweet and exfoliating properties of a honey oatmeal soap?
Our SNC Honey Oatmeal Beer Soap is made with local craft beer from Kawartha Country Wines in Buckhorn, Ontario and has been formulated to lather well and rinse clean. It also makes a great scrub soap for dirty hands.

***Our imperfect bars are perfectly usable they are simply dented, have a curved bottom or are slightly smaller size. They are just not ideal for gift giving.***
Ingredients: sunflower  oil, coconut oil,  olive oil, sodium hydroxide, coconut milk, beer  (Bogie's Brew from Kawartha Country Wines), castor oil, honey, and colloidal oatmeal.
Choose options