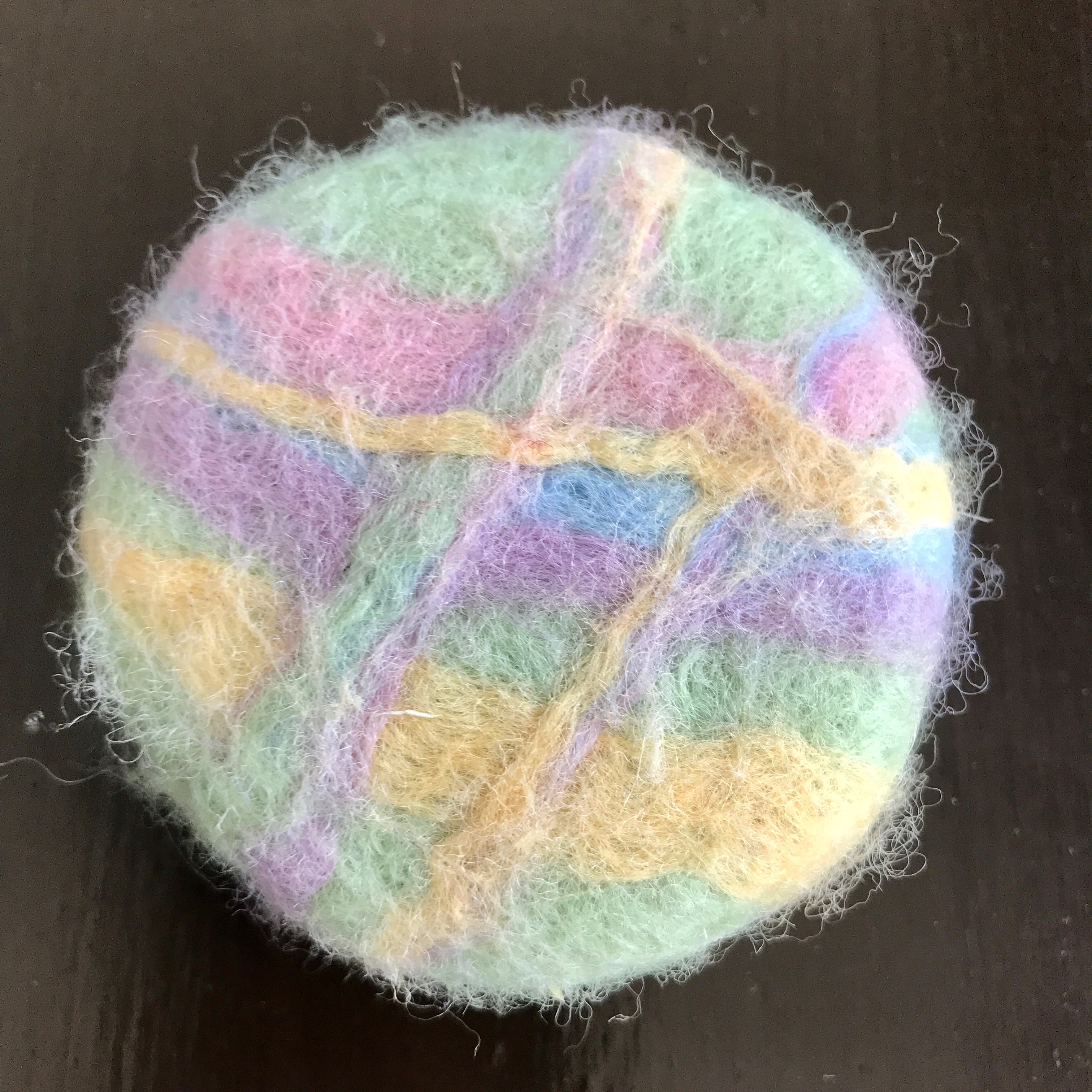 Our SNC natural lavender chamomile felted soap is felted using a 100% wool blend. The soap bars lather well and rinse clean.
The wool used in these felted vegan bar soaps is 100% corriedale.
Why use felted soap?
It gently exfoliates, enhances soap lather, improves grip and last longer than regular soap. It is also biodegradable and home-compostable. Simply wet, lather, wash and squeeze dry.
Ingredients: coconut oil, olive oil, vegetable oil, sodium hydroxide, coconut milk, ground chamomile, lavender buds and lavender essential oils.
Choose options