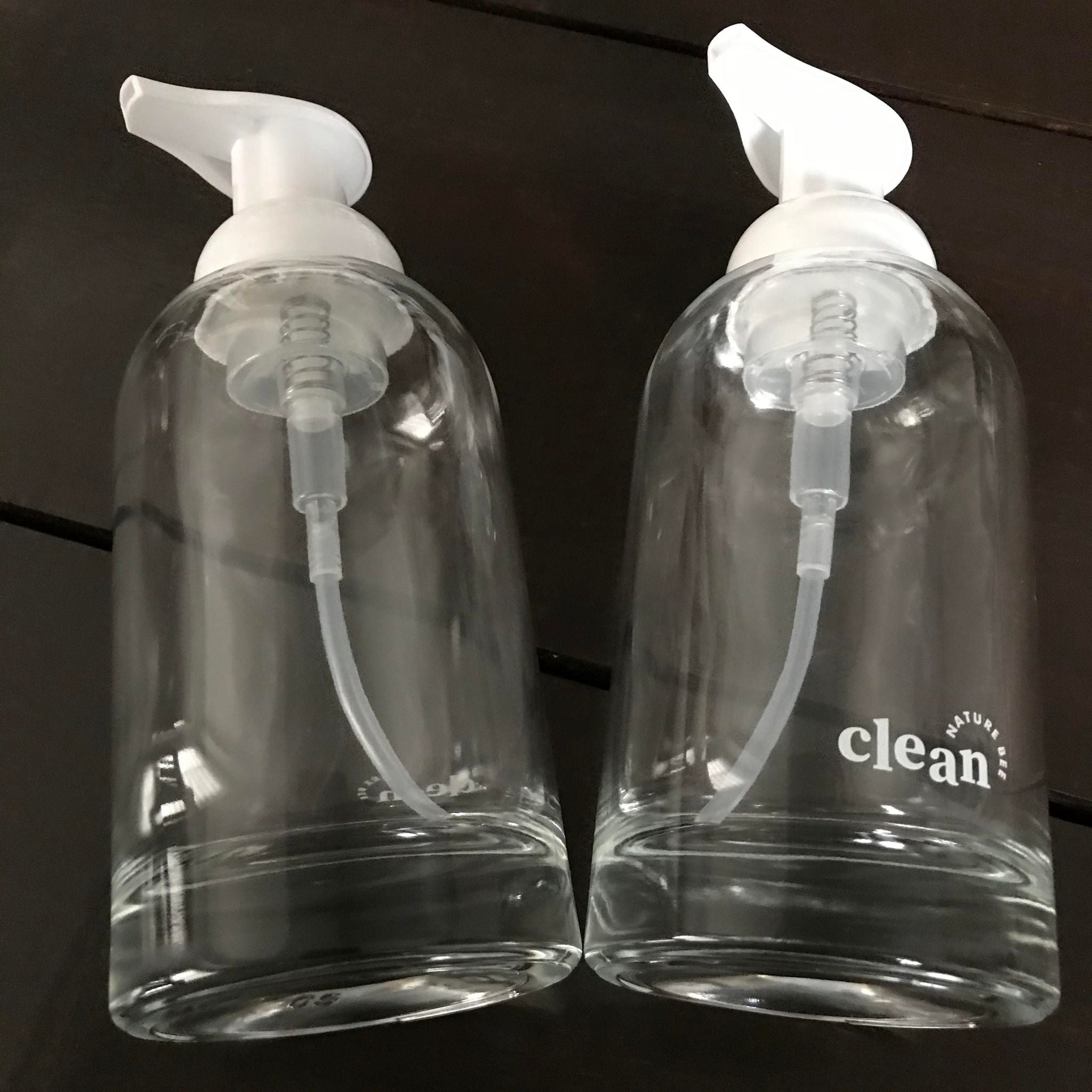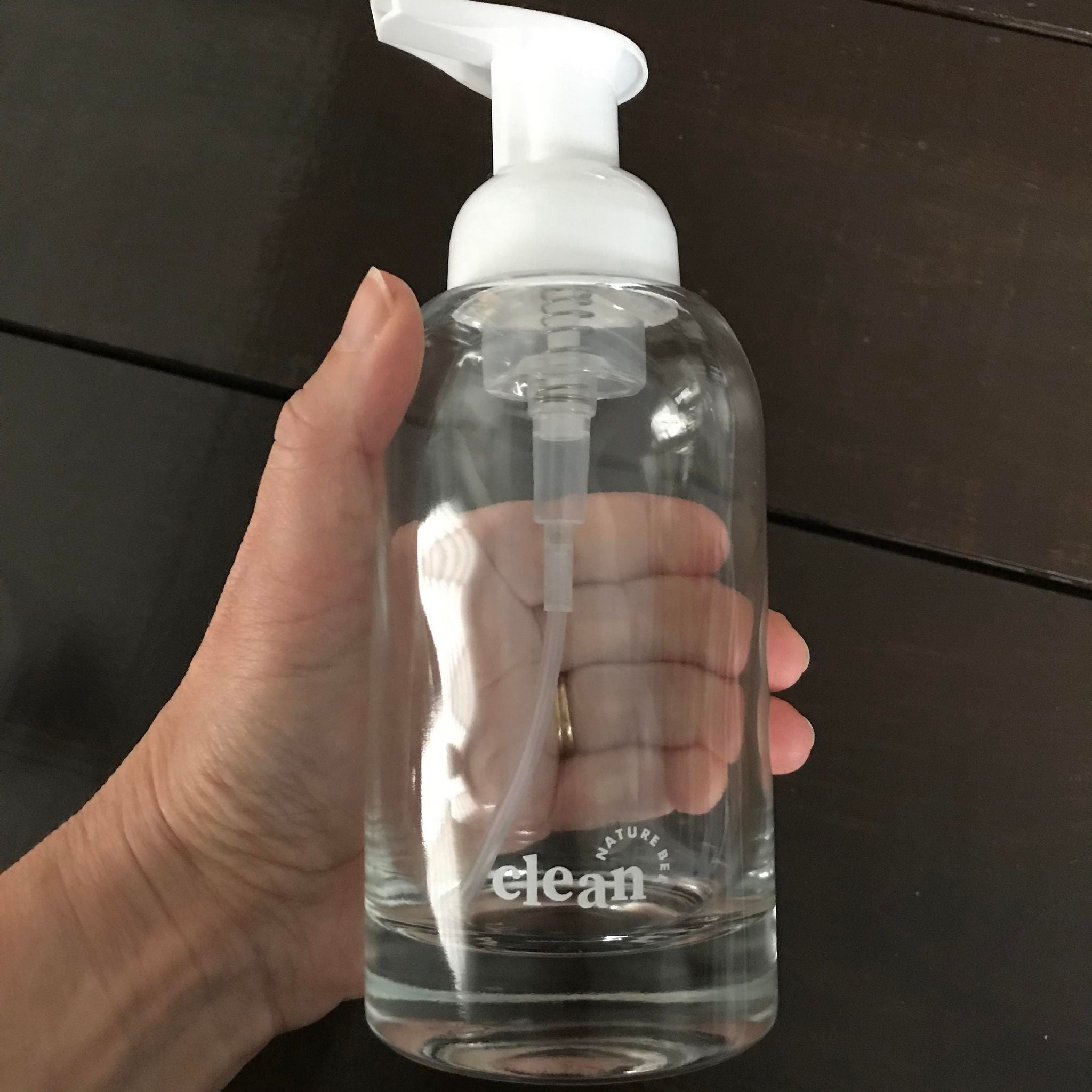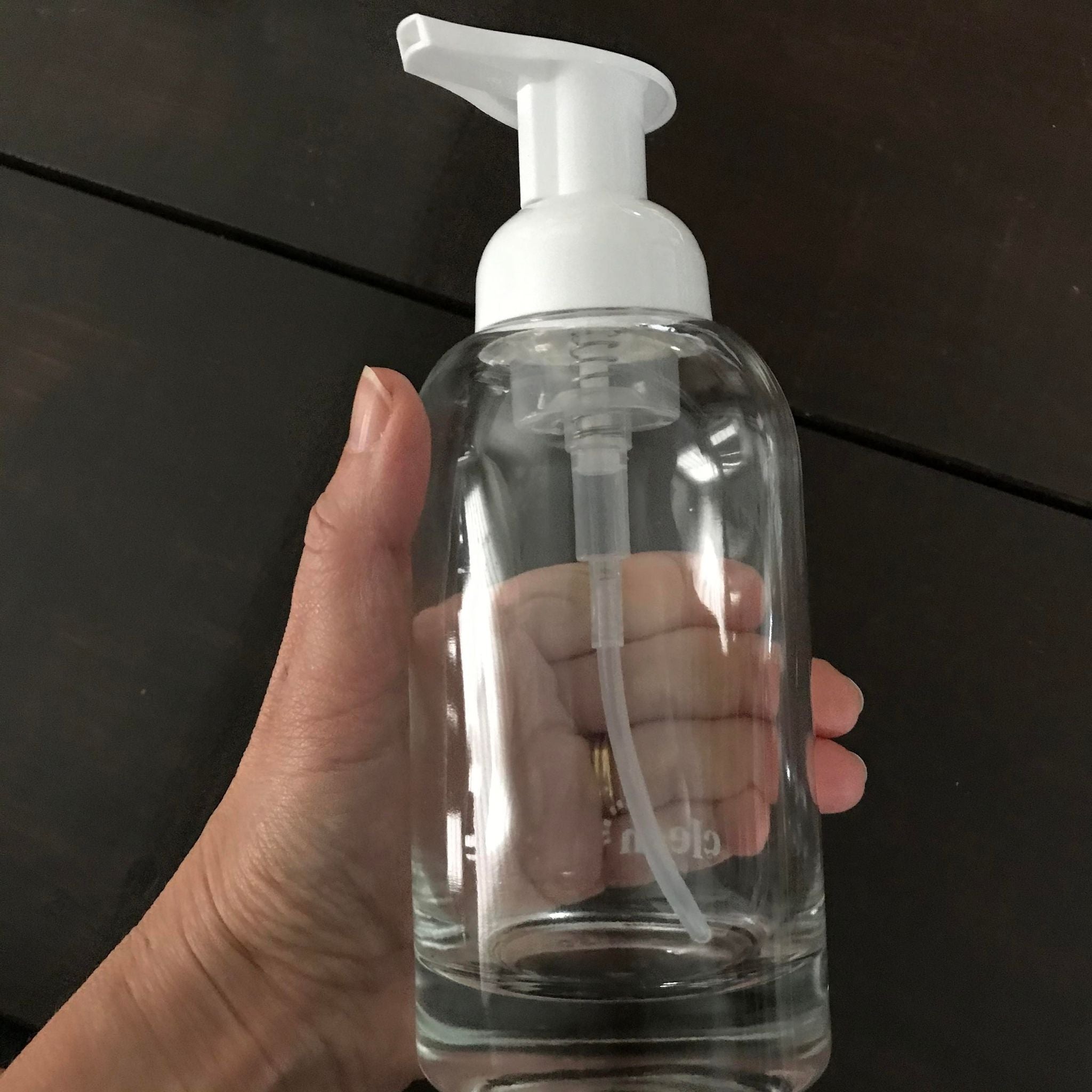 Looking for a plastic-free reusable foaming hand soap bottle? If so, this clear glass Nature Bee Clean Refillable Hand Soap Bottle is bound to be right up your alley.
This product is an accessory item for the Canadian company's foaming hand soap concentrate tablets which are sold separately in unscented, warm vanilla coconut and honey clementine.
Simply drop a tablet into 250 ml of water, let it dissolve and then get cleaning those hands.
This foaming hand soap bottle is also available as part of a Starter Kit.
To learn more about the foaming hand soap cleaning tablets please visit our Nature Bee Clean product page.

Choose options