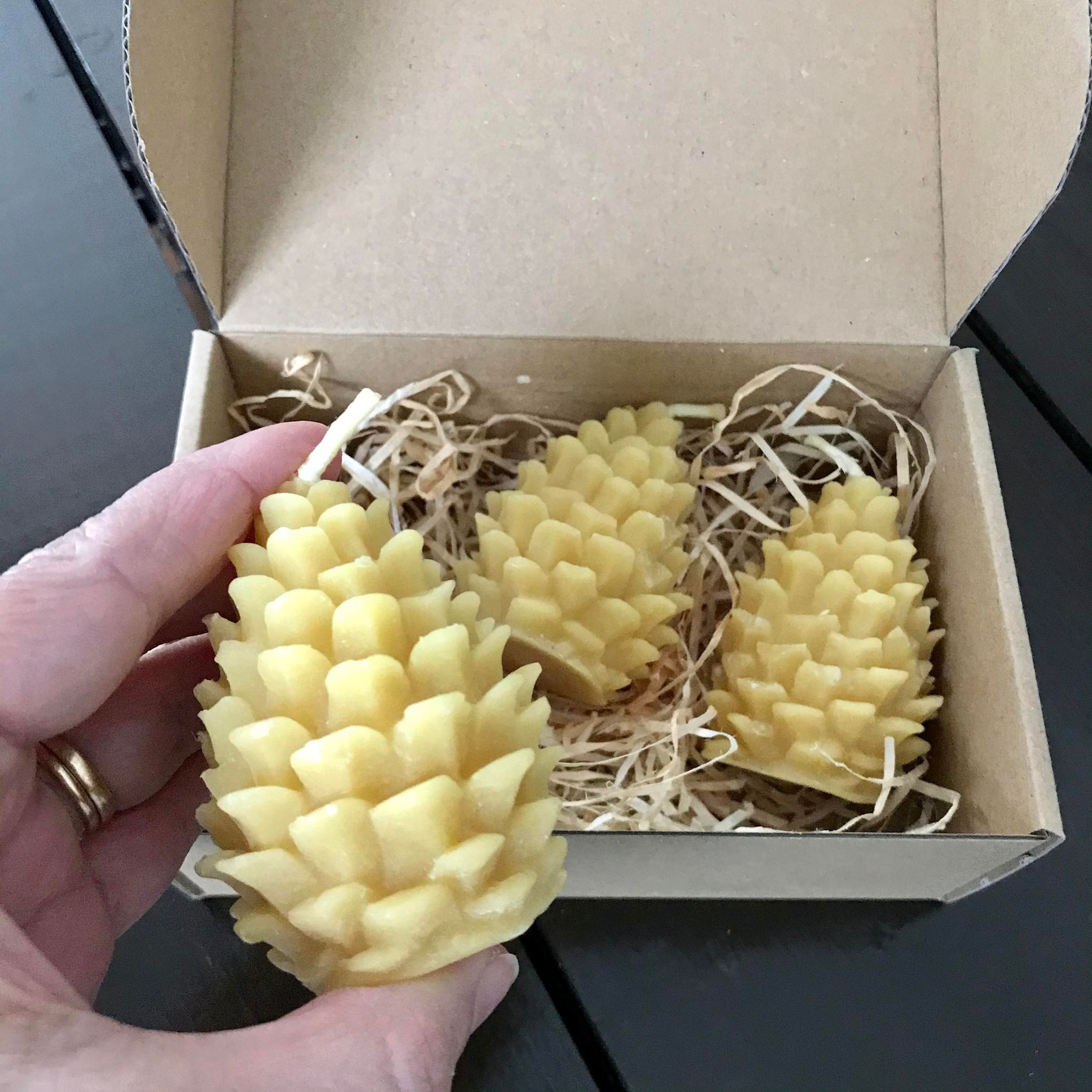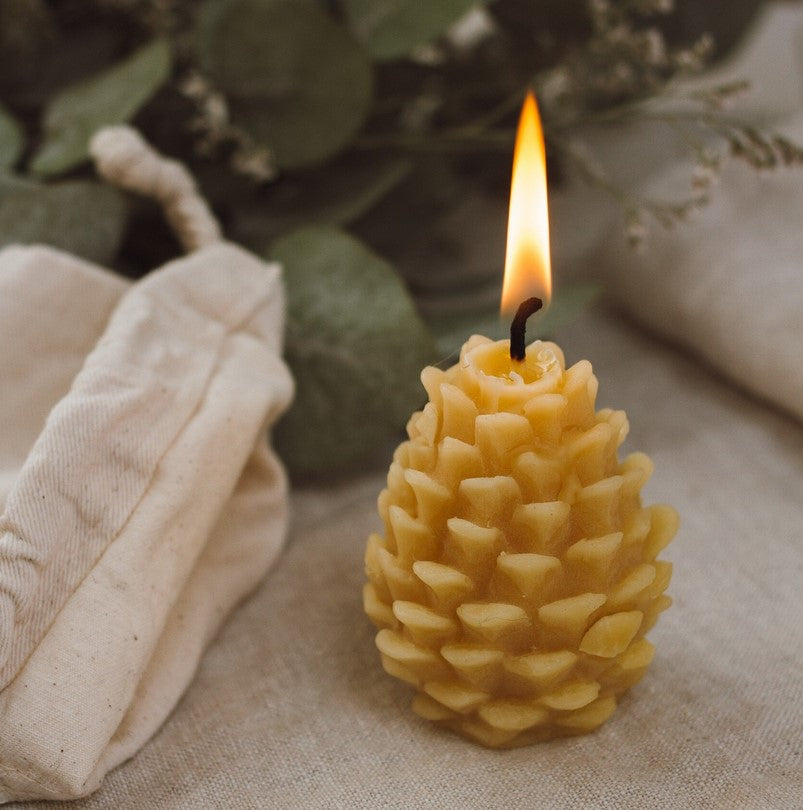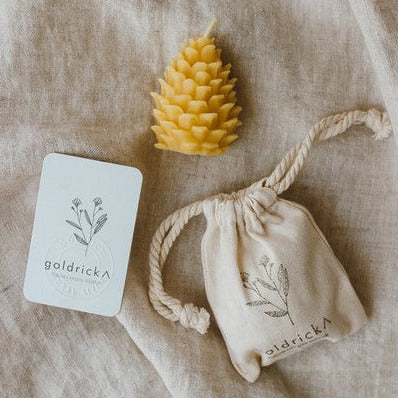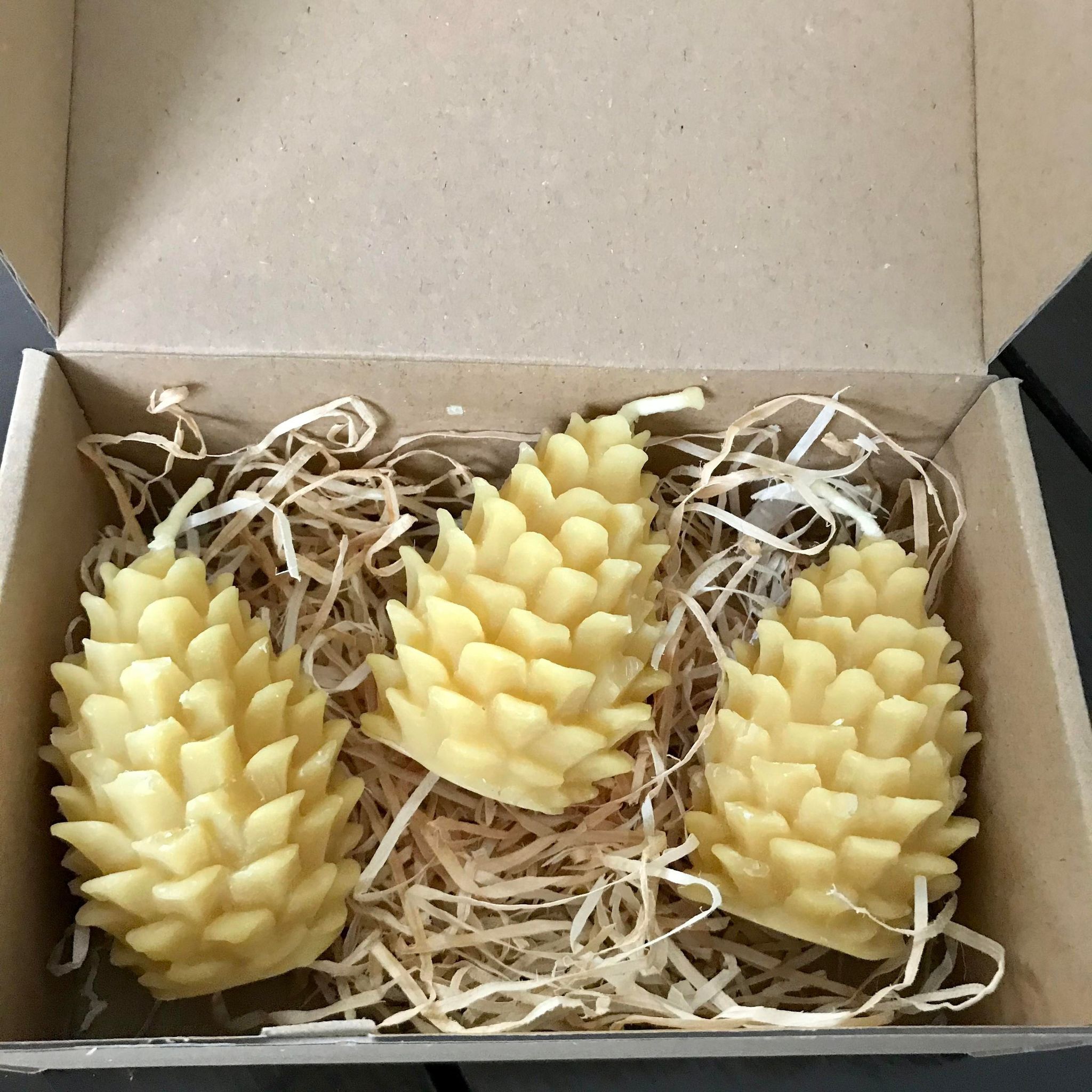 These elegant beeswax pinecone candled were hand poured in the Goldrick Natural Living  family workshop. The beeswax comes direct from their local beekeeper where the honey bees fly among the flowers in the nearby forest and forest edges. The resulting wax is a natural shade of yellow that has an aromatic honey scent.
Each candle supports small scale beekeepers and their honeybees with the hope to keep the craft of beekeeping alive.
Ingredients: 100% Pure Organic Beeswax & Pure Cotton Wick
Burn Time: 6 hours
Packaged in a GOTS Certified Organic Cotton Gift Bag
Size: H 6,5 cm x W 5,5 cm
What makes beeswax candles so special?
- The use of beeswax as a light source goes back thousands of years.
-Candles made from pure beeswax are a renewable resource. And they produce a bright, white light (in the same spectrum as sunlight).
- A natural subtle honey fragrance will be present from a natural beeswax candle.
-Beeswax candles are also known for being hypo-allergenic. People with asthma or allergies report fewer problems with beeswax candles. Beeswax is the only known wax that can release negative ions that attach themselves to the toxins in our air. Purifying and leaving the air around us cleaner.

Please note each candle is handmade, there may be minor variations on the surface and finishing of each individual candle.
We also carry beeswax candles in Christmas tree shapes.
Choose options