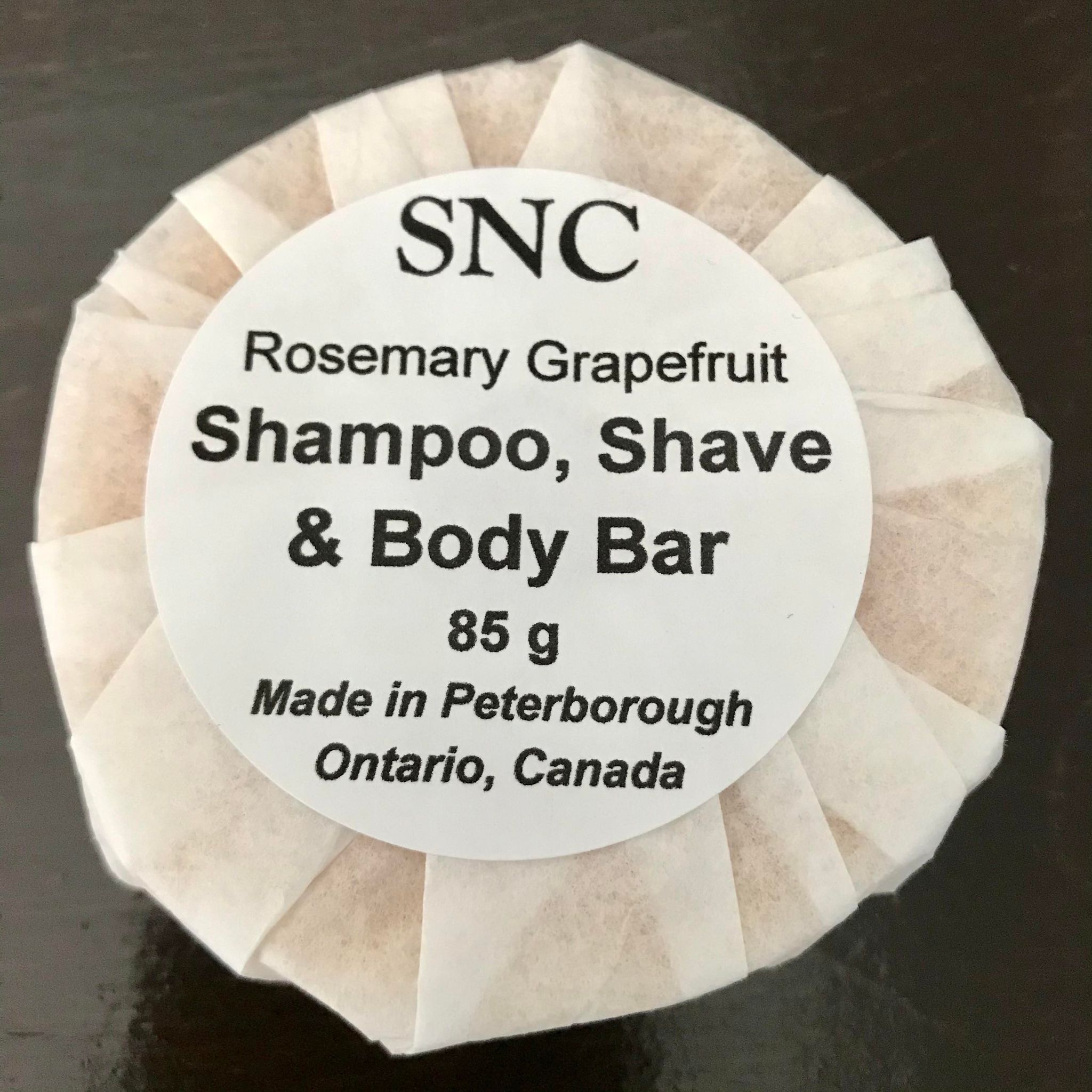 Our SNC rosemary grapefruit vegan shampoo, shave and body bar (85g) is handcrafted in small batches. Lightly scented with aromatic rosemary and refreshing grapefruit this 2.5 inch round essential oil shampoo bar lathers well, gently cleanses and rinses clean.
It lasts up to 50 shampoos.
SLS free and ideal for taking on vacation (especially air travel and camping), going to the gym as well as everyday use. This all-in-one soap bar is also the perfect size for our shampoo travel tins
Key ingredients include castor oil and shea butter to leave your hair feeling soft and moisturized.
Ingredients: sunflower oil, coconut oil, olive  oil, coconut milk, sodium hydroxide, pro-vitamin B5, castor oil, oat protein, rosemary and grapefruit essential oils
Choose options