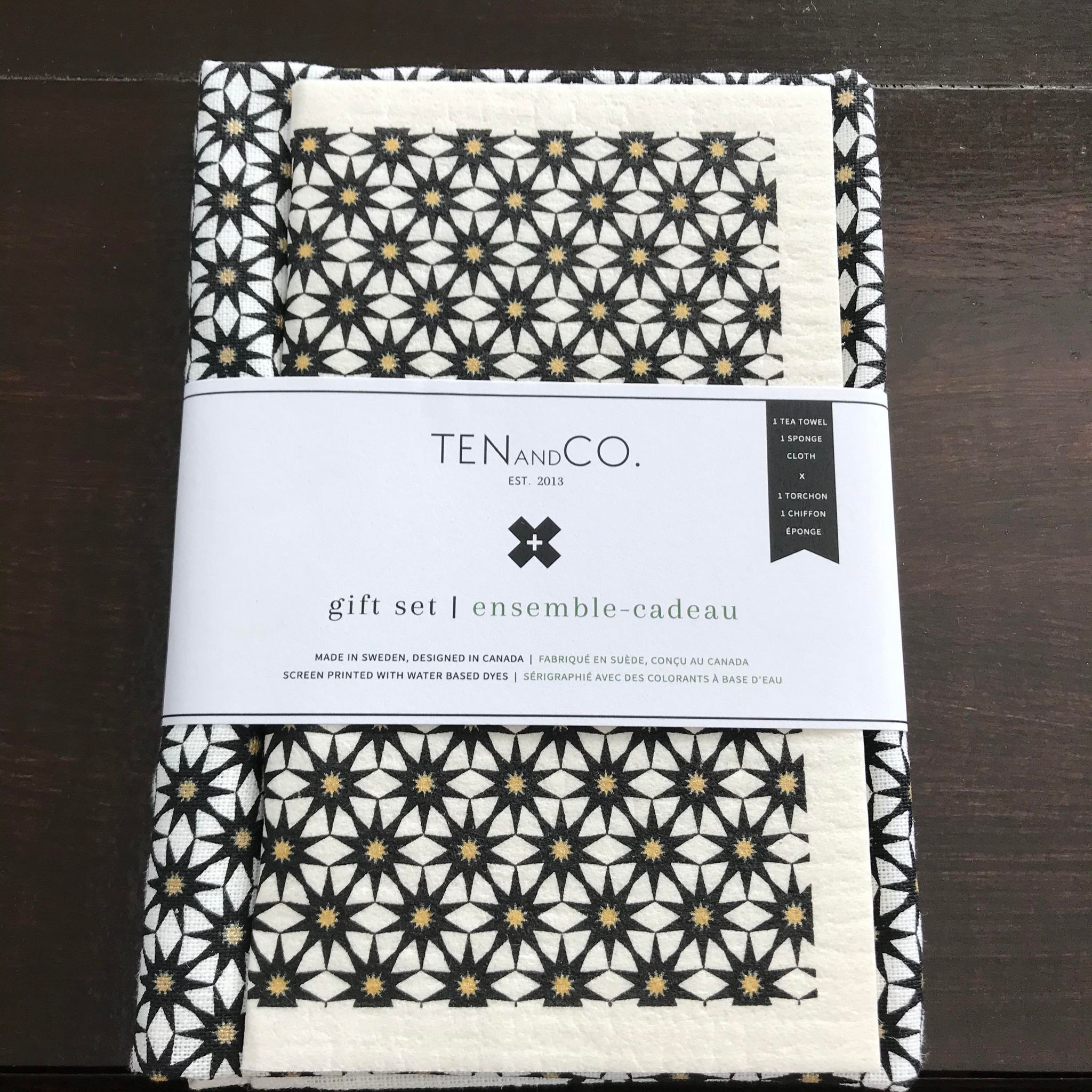 Looking for a lovely kitchen gift? These TEN and CO. Gift Sets include a beautiful sponge cloth and matching tea towel.
Ten and Co. is a premium, eco-conscious home goods company based in Oakville, Ontario. They 
design products  that are not only sustainable but beautiful and functional.
The Canadian brand's sponge cloths are authentically Swedish with a modern twist and the company takes great pride in knowing they are the real deal! Compostable, reusable and functional, you will never go back to paper towel or microfiber cloths.
SPONGE CLOTH

The Sponge Cloth can absorb 15x its own weight in liquid (up to 3/4 of a cup) and replaces the use of up to 17 rolls of paper towel, reducing overall waste in landfills.

These eco-friendly sponge cloths will clean all kitchen and bath surfaces without streaking including granite, stainless steel, laminate and glass top stoves.

The cloth is naturally anti-bacterial due to its quick drying ability which means no 'dish cloth' smell!
TEA TOWEL
Ten and Co. Tea Towels are both beautiful and functional.

Great for drying dishes or hands in the kitchen, lining a bread basket or be used as waste free wrapping for a special gift.
Each gift set includes 1 Tea Towel and 1 Sponge Cloth.
Choose options