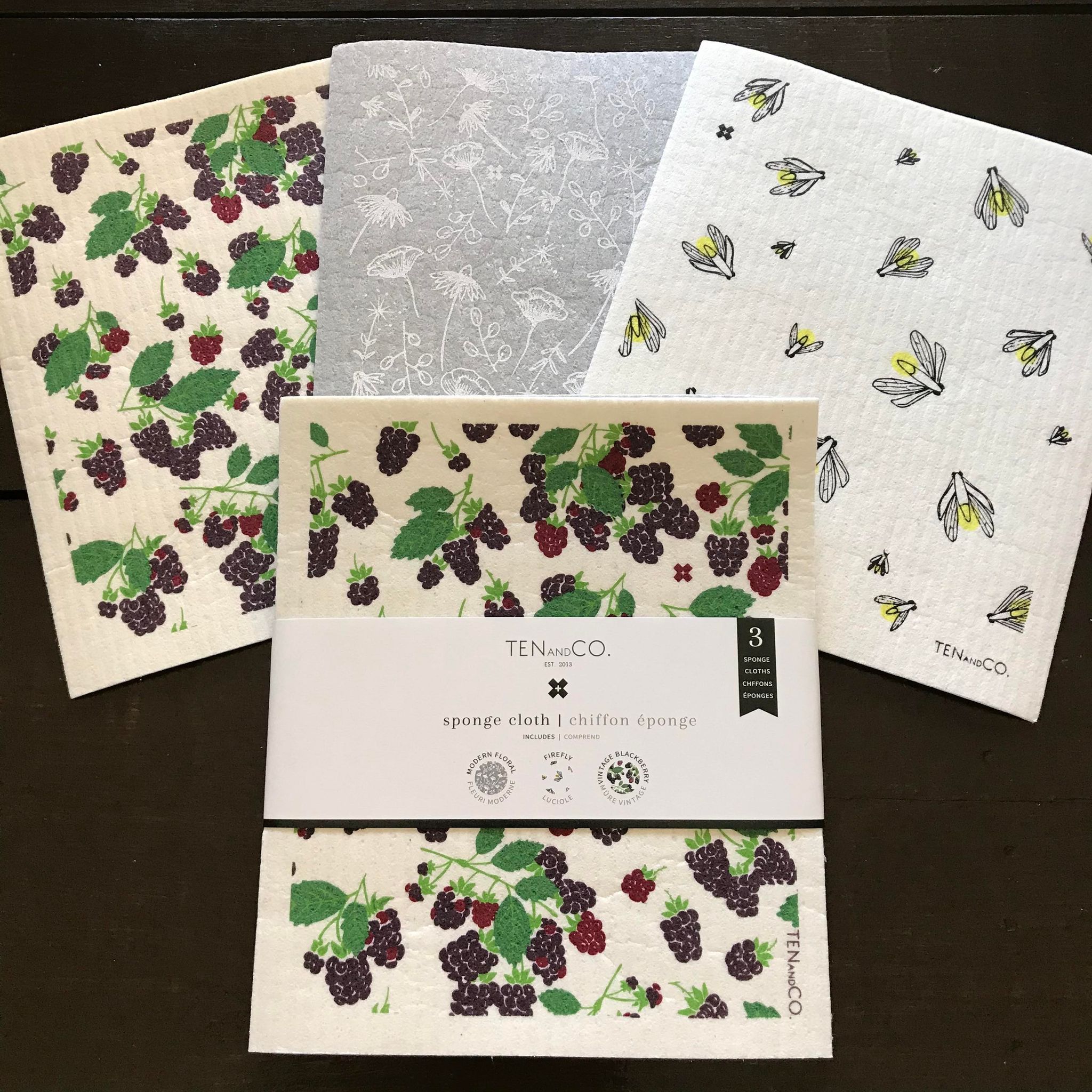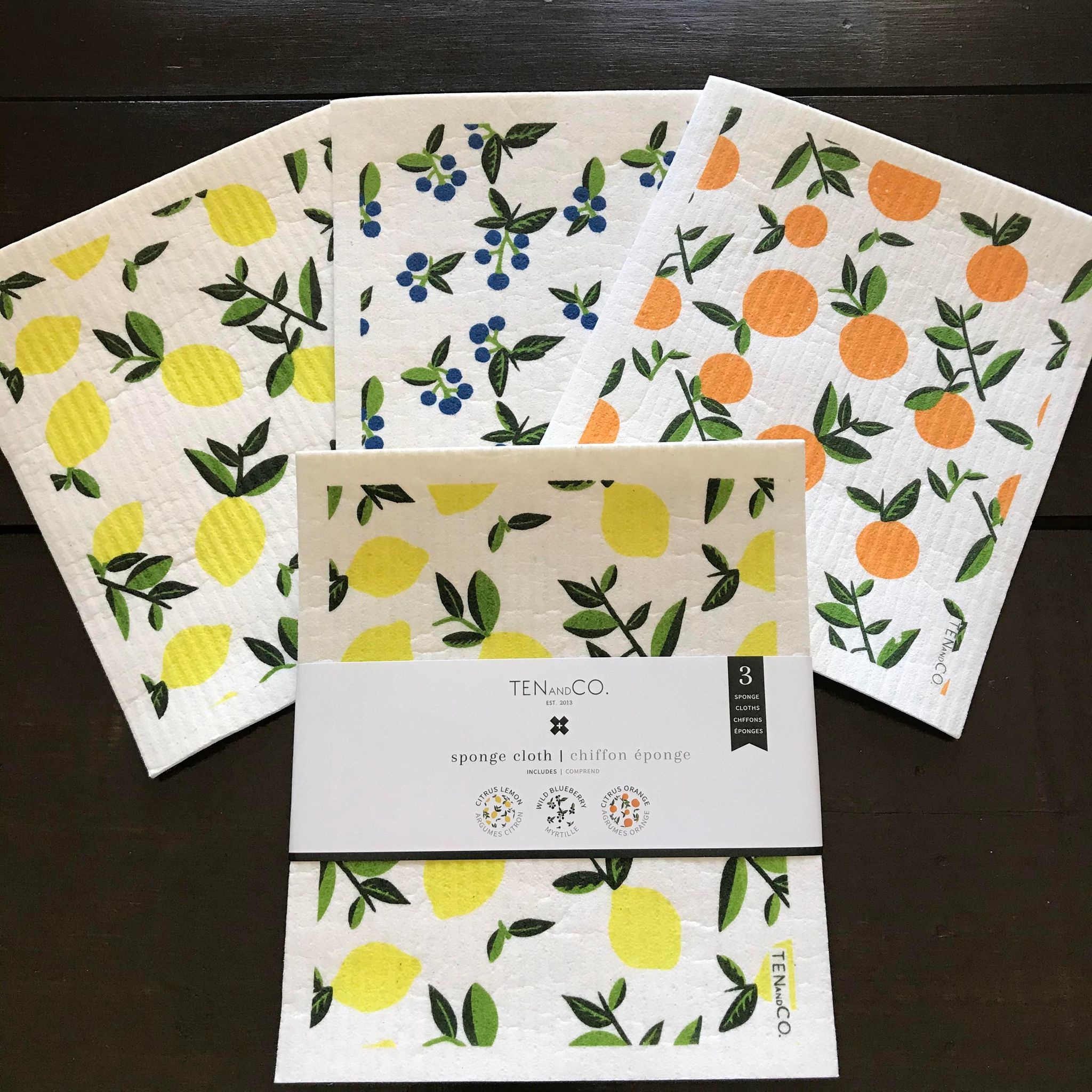 Love Swedish cloths? If so, you're bound to enjoy these beautiful Ten and Co Sponge Cloth Sets designed in Canada and ethically made in Sweden.

With a bright and fresh designs, these Swedish Sponge Cloth 3 Packs are sure to brighten up your kitchen and your day!
The sponge cloth has been a staple in Swedish kitchens for over 60 years and can absorb 15x its own weight in liquid (up to 3/4 of a cup). Sponge cloths replace the use of up to 17 rolls of paper towel, reducing the plastic packaging and overall waste in landfills.
These eco-friendly sponge cloths will clean all kitchen and bath surfaces without streaking. Great for granite, stainless steel, laminate and glass top stoves.
The cloth is naturally anti-bacterial due to its quick drying ability which means no 'dish cloth' smell!

Material: cellulose - cotton composition
These Swedish Cloth Gift Sets make great eco gifts. They are an antibacterial and biodegradable natural cleaning option that can be composted or buried in your garden at end of use.


Choose options