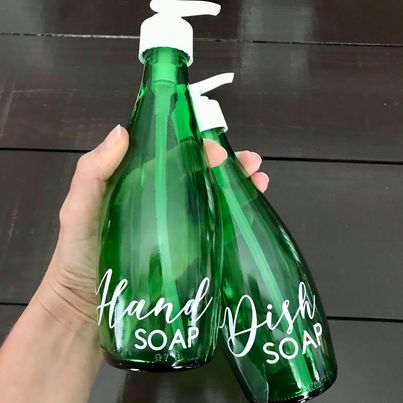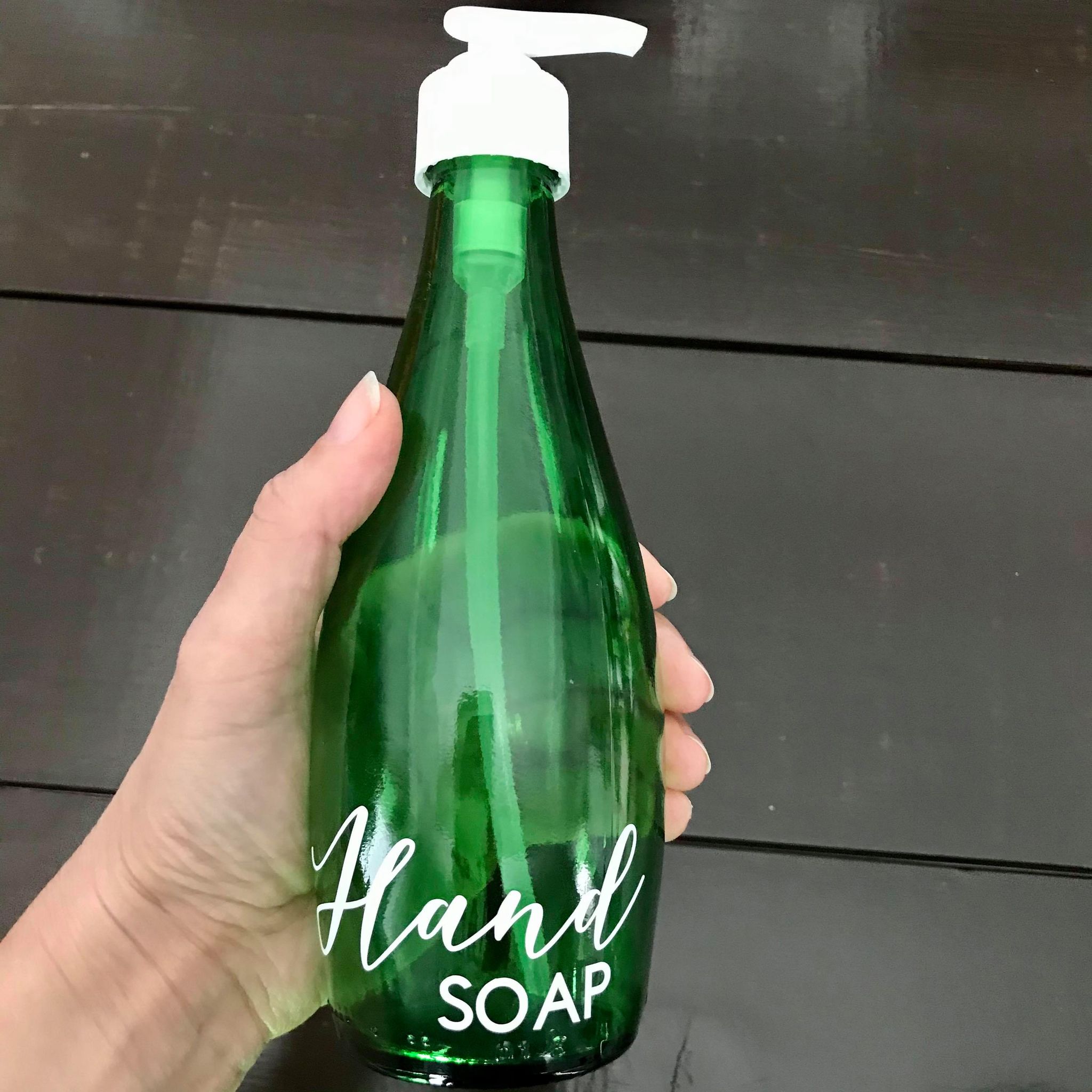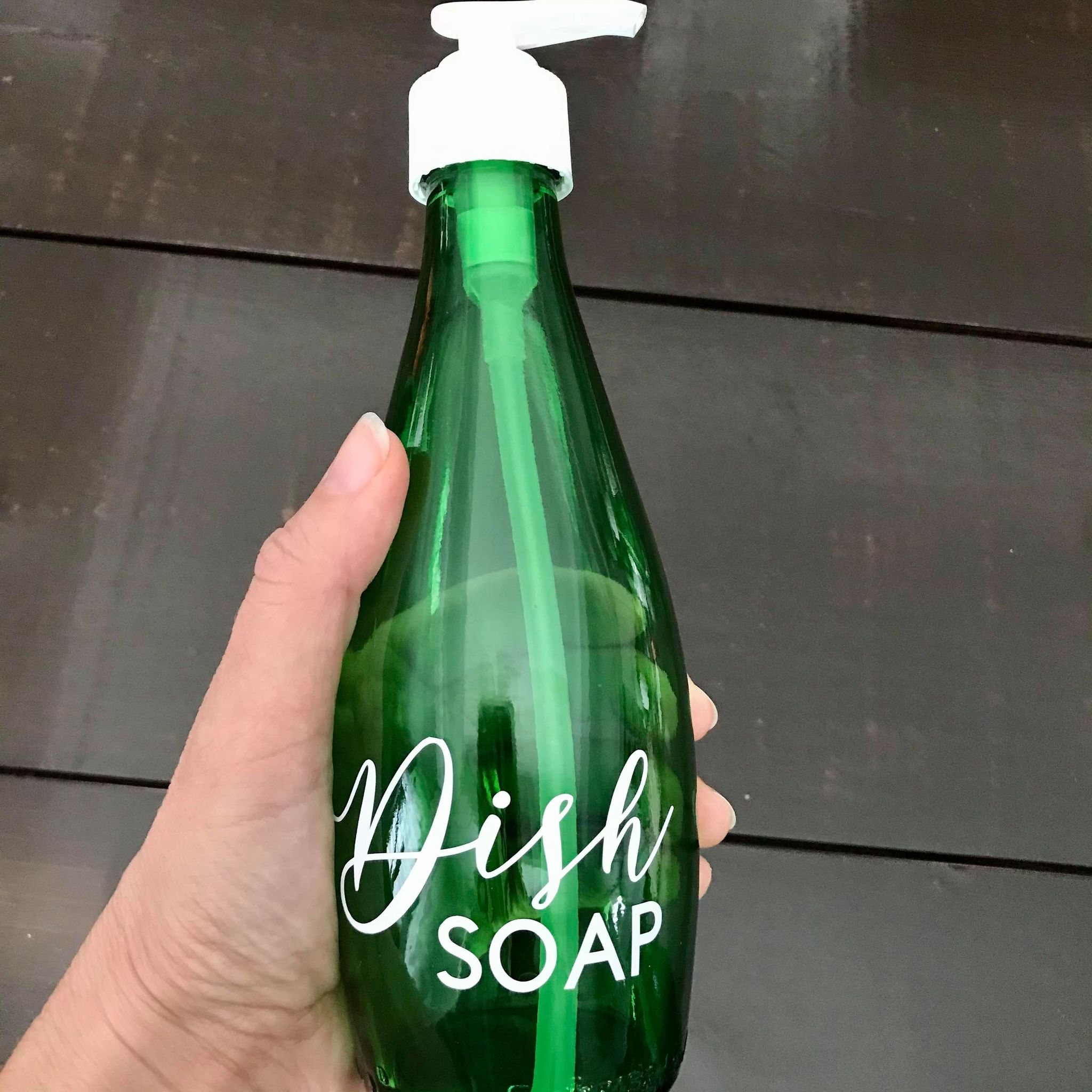 Love the idea of incorporating upcycled glass products in your home?
Our collection of empty upcycled green glass bottles (formerly small Perrier sparkling water bottles) may be of interest.
We offer two different kinds of 330 ml green glass bottles with white vinyl labels and white plastic pump tops - Hand Soap and Dish Soap.
Choose options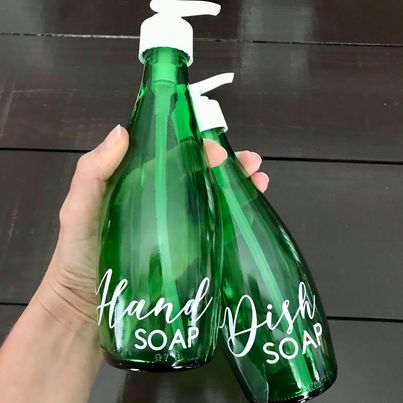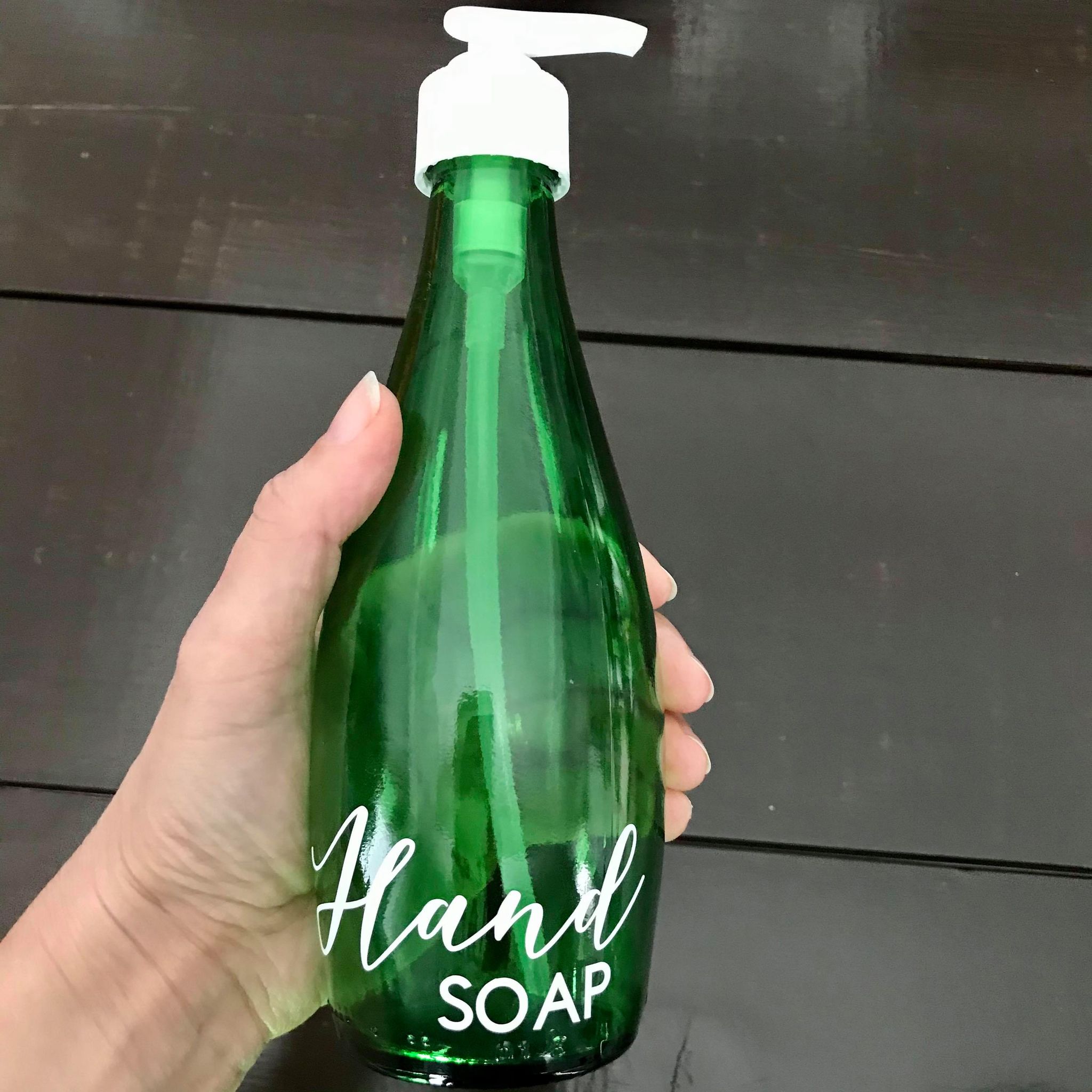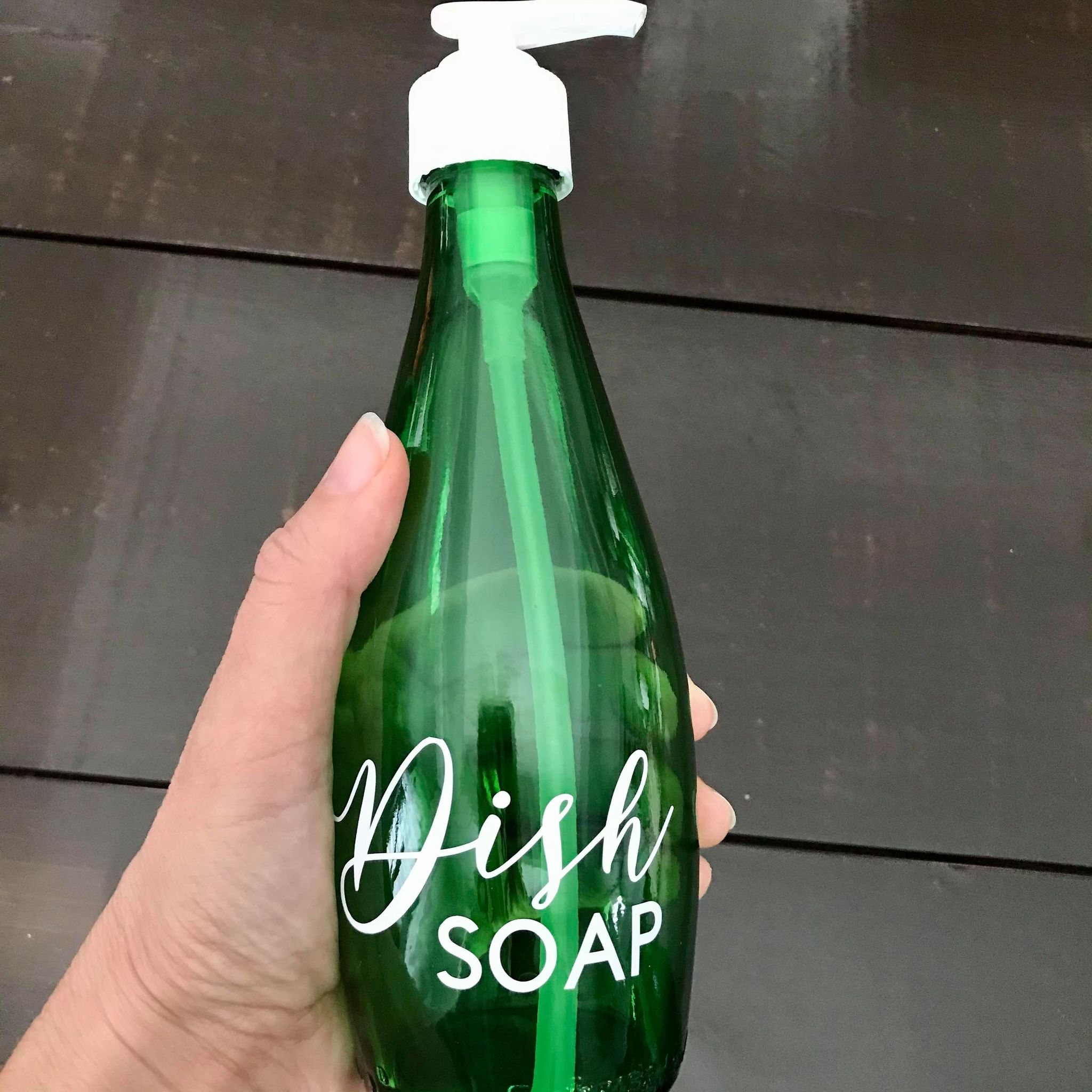 Awesome way to reuse something!
I purchased the hand soap initial and then later added a dish soap bottle (and a hand sanitizer one when they were available) to my collection. They are very attractive and I greatly appreciate that they are made out of bottles that have been repurposed instead of thrown away. The pumps work well, too!