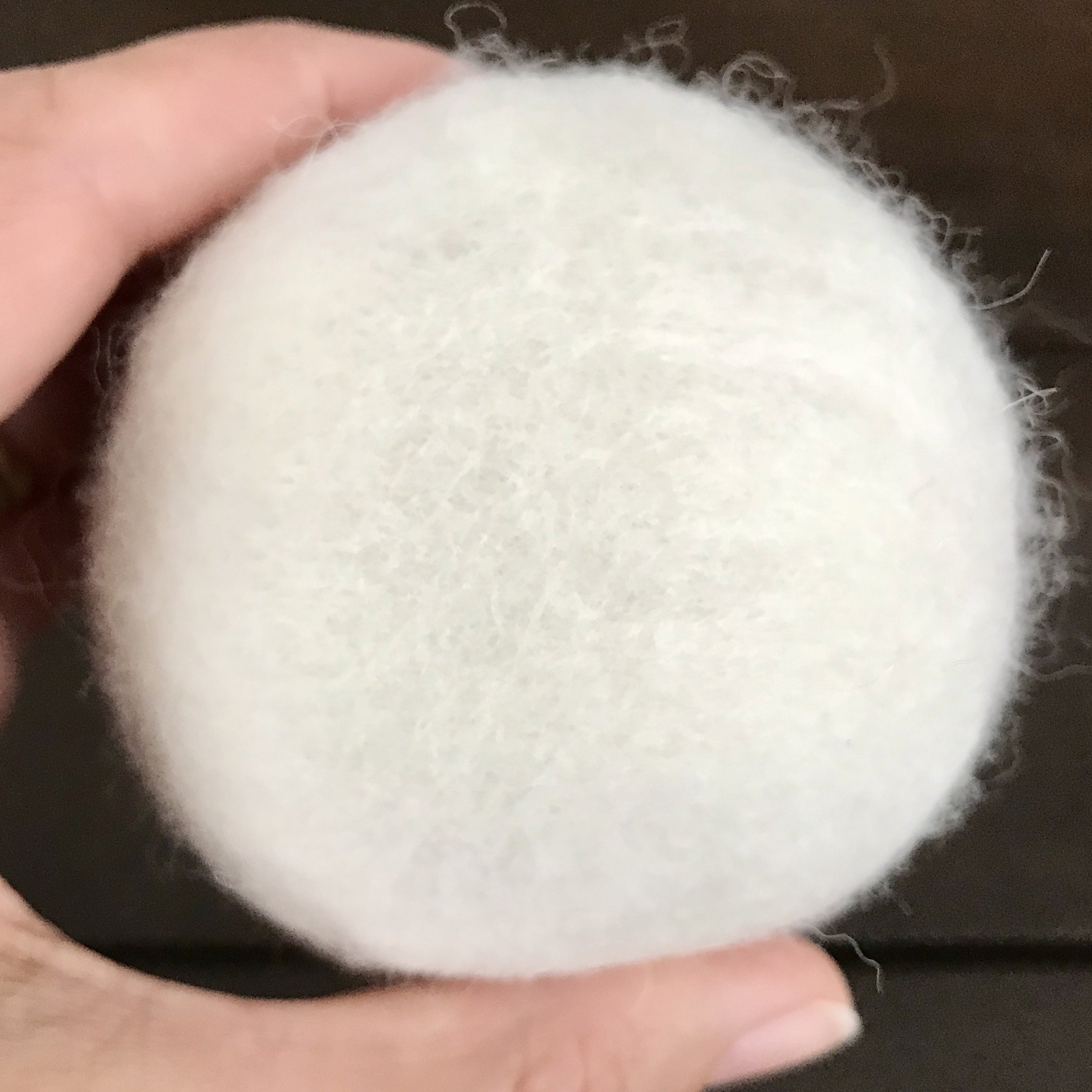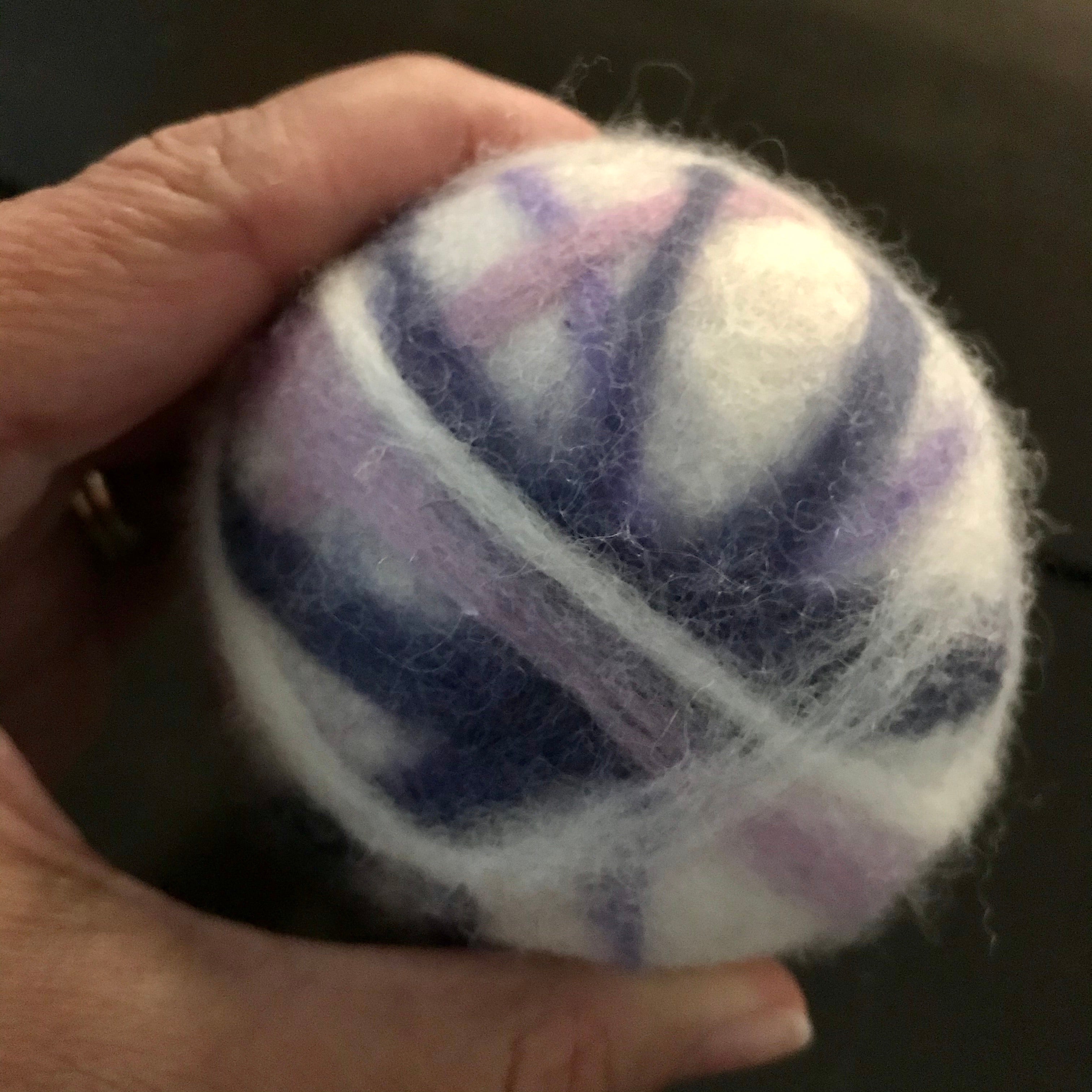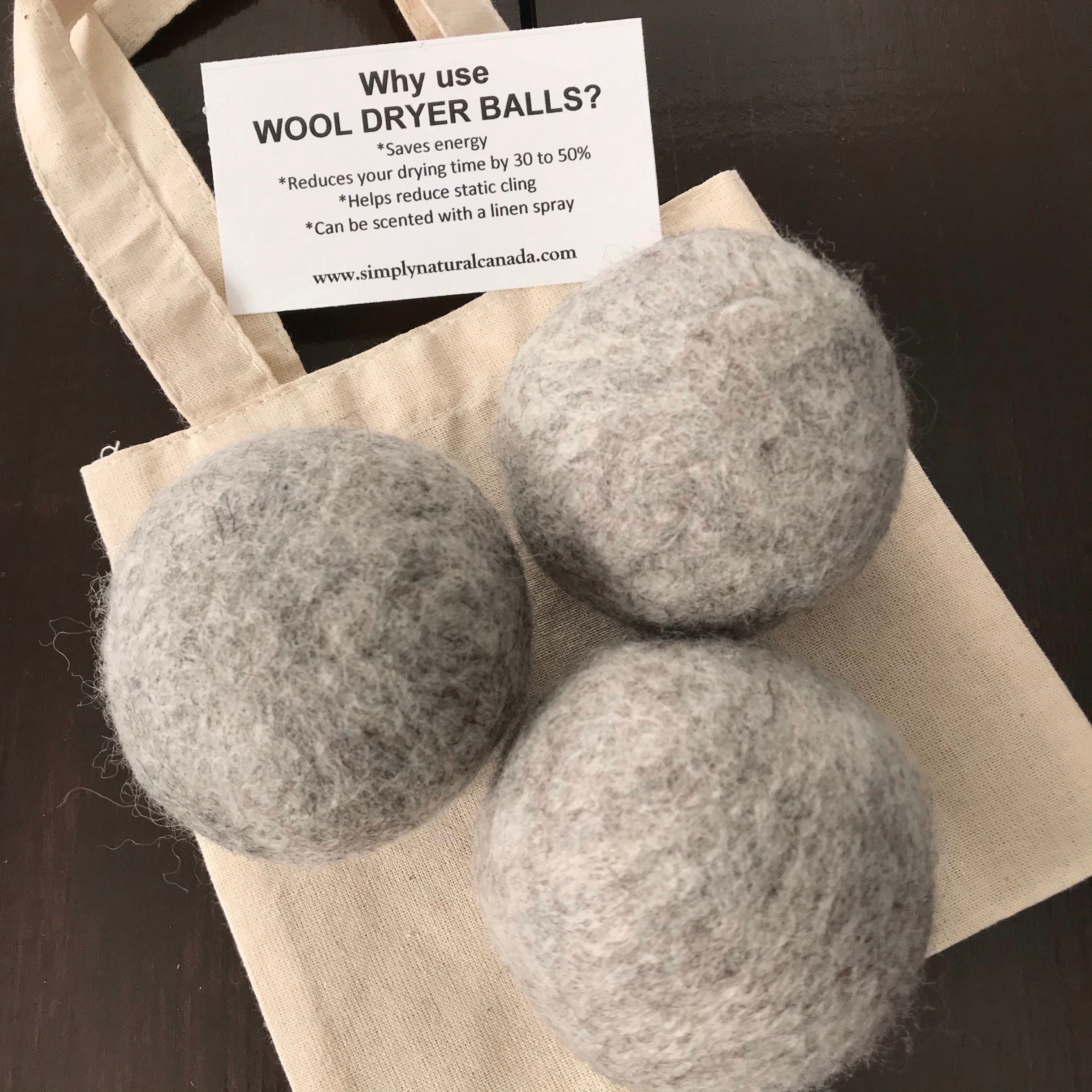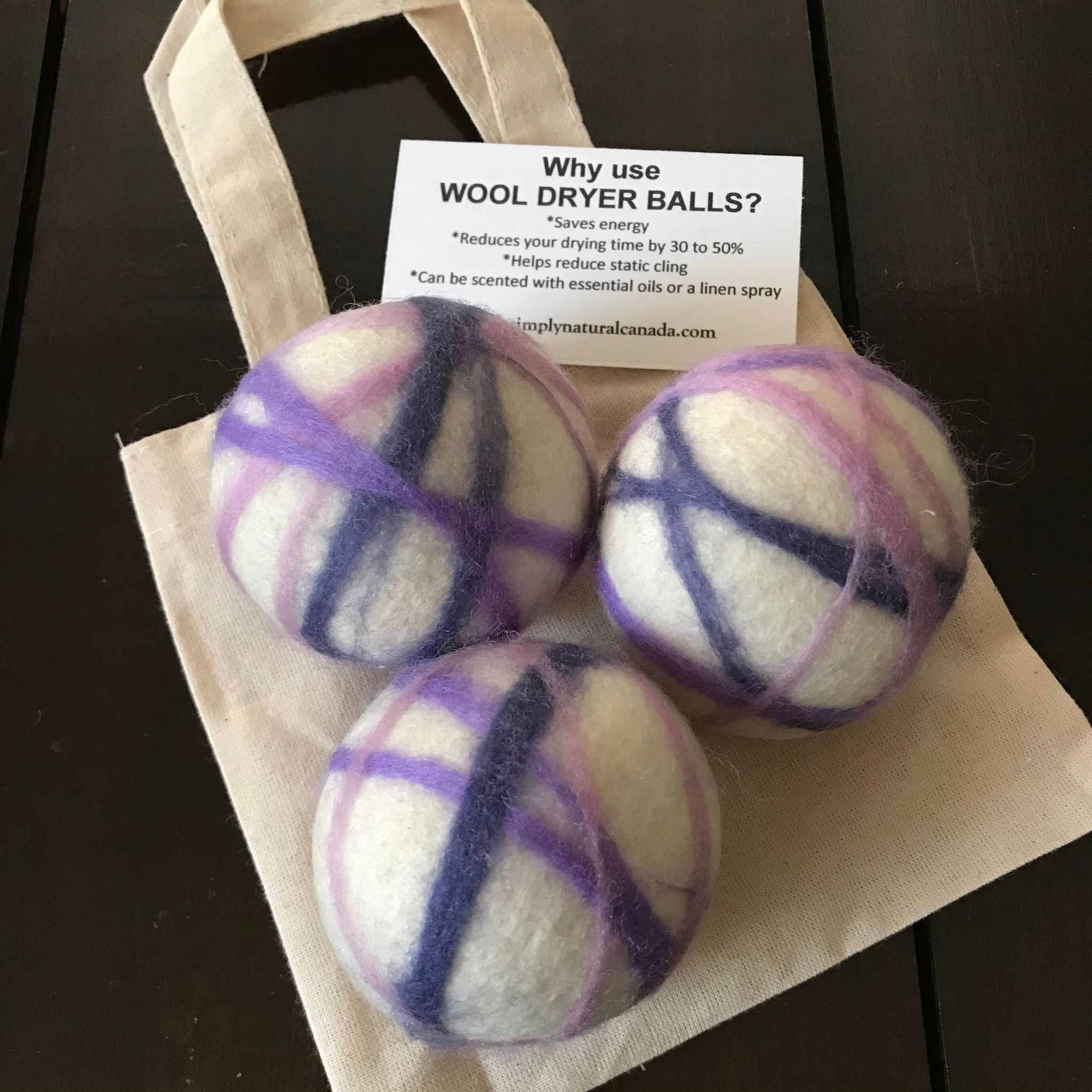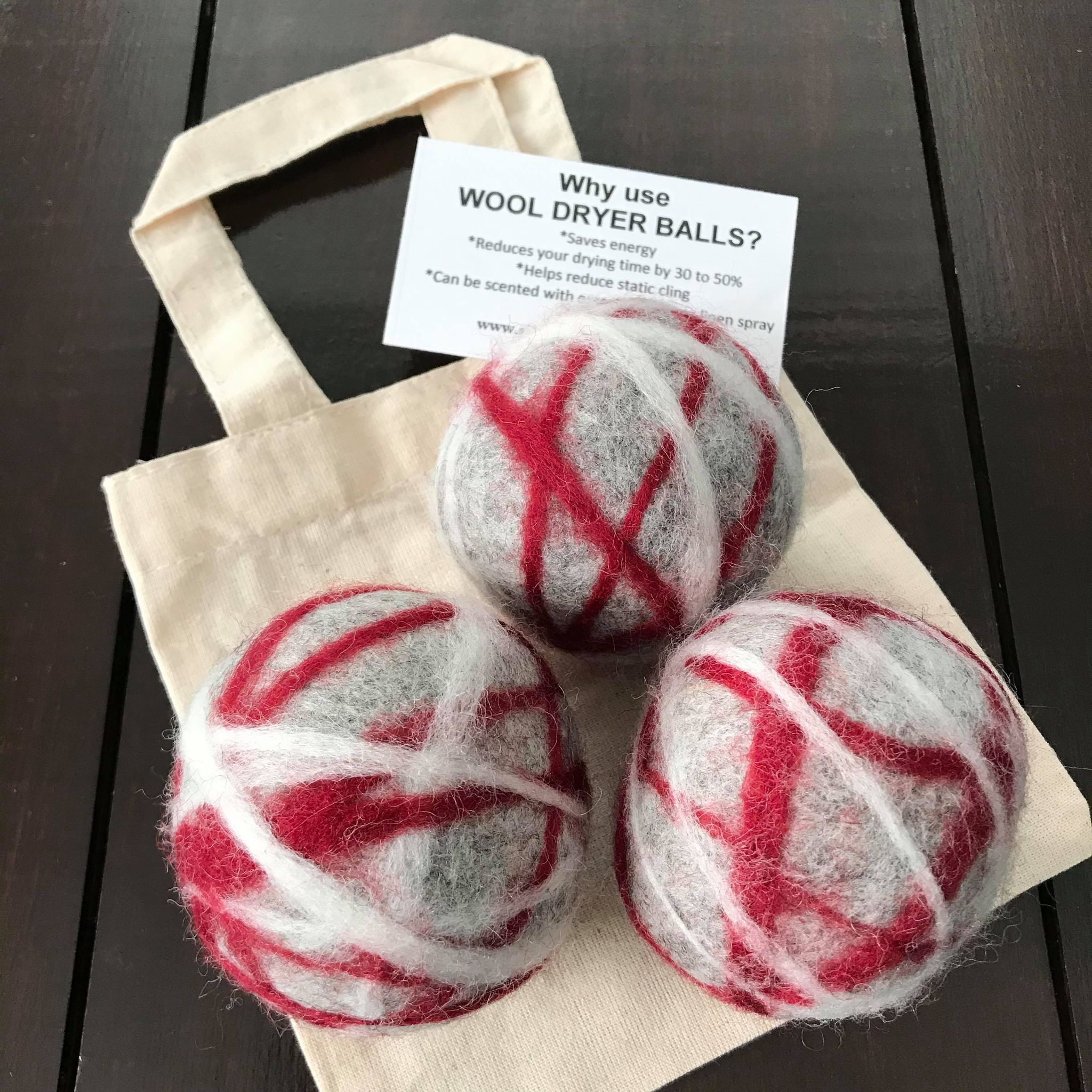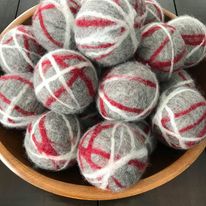 Handcrafted with 100% wool our dryer balls are a great way to save energy when using your dryer. Our SNC wool dryer balls are made with a either a base of 100% wool roving and corriedale fibres on the exterior or entirely of corriedale wool.
They are sold individually as well as in sets of three. Toss three to five balls in your dryer to reduce drying time by 30 to 50%.
Wool dryer balls work by absorbing moisture and providing better air circulation. It is normal for the balls to pill, it simply means they're working.
Desire a fragrance? Scent your natural dryer balls with a few drops of essential oil or use our room and linen spray to add a light scent to your laundry.
Choose options