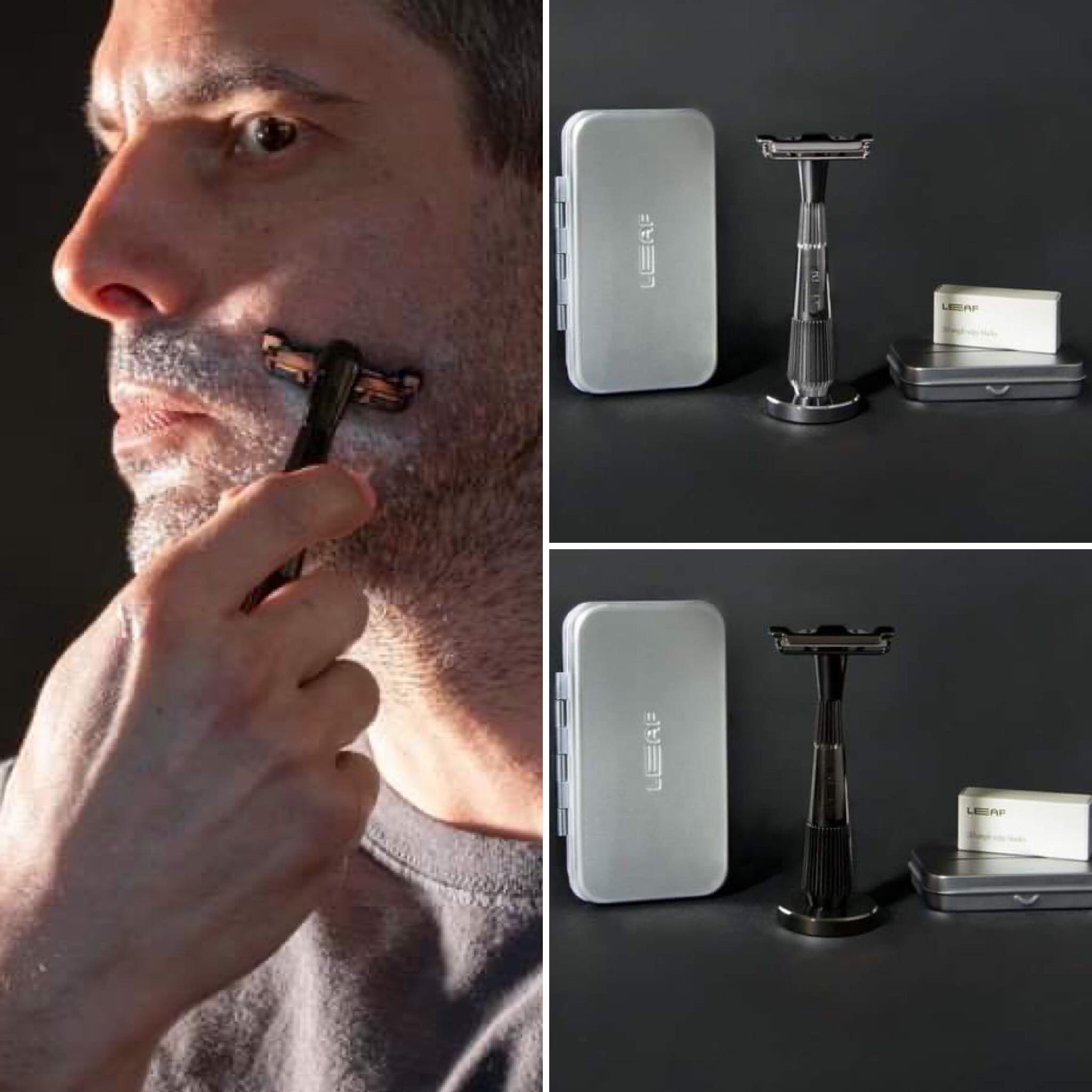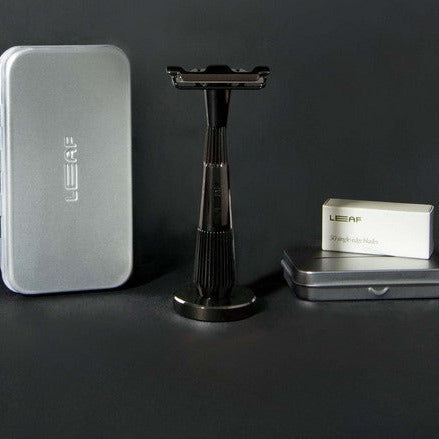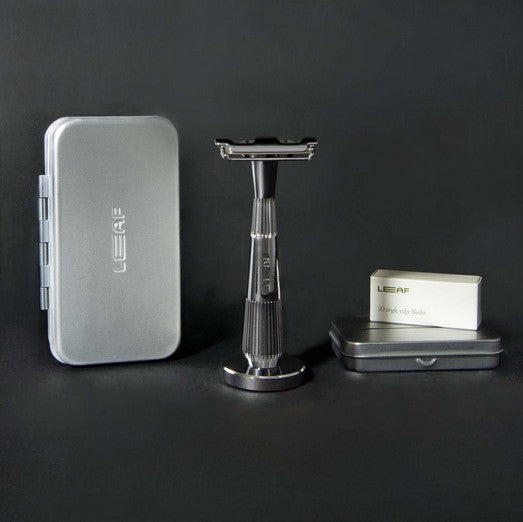 Looking to make a switch to a Thorn Razor? These Thorn Razor Kits by Leaf Shave feature the popular classic single-blade razor plus a few of our favorite accessories to give you an even more enjoyable sustainable shaving experience. 
The Thorn Razor isn't any old safety razor, it's the closer-shaving cousin to Leaf Shave's Twig razor and it's built for your face. This thing is no joke, it'll handle a week's worth of the toughest hair and leave perfectly smooth and satisfied skin behind.
⚠️ Warning, this razor is so good that you may never buy another razor again.

• Intuitive Angle™ Head mimics the ease of your plastic razors.
• A back-weighted handle means more control at the point of shave.
• Magnetic Load Assist™ tames even the shakiest of hands.
• Twist Body™ is an innovative loading mechanism that raises and lowers the head, keeping the razor in one piece.
• Compatible with any standard safety razor blade including DE blades.

All of this means you can shave without nicks, cuts, or irritation. Ingrown hairs are a thing of the past. Simply lather and shave and get on with your day.
What's Included
• The Thorn razor, + 5-blade starter pack (1x)
• Matching stand
• Travel Case (reference picture for color)
• 50-Blade Pack
• Blade Recycling Tin
Is this a fit for me?
The Thorn razor is one of the most capable modern safety razors for face and head shaving. It's unique single-blade design, including the unibody twist-to-open mechanism and how the Leaf Shave company engineered the blade to present to your skin, make it the ideal middle-ground between classic safety razors and disposable cartridges.
If you are looking to ditch the plastic and start shaving with a single-edge razor, The Thorn is for you. An open-blade systems means you can use any standard safety razor blade with The Thorn, you have more options than any other safety razor out there. That's truly freedom. If you currently shave with a DE razor and are looking for something different and exciting, you,ll LOVE The Thorn.
Looking for a milder single-blade razor for sensitive skin? Check out
The Twig Kit
.
Choose options