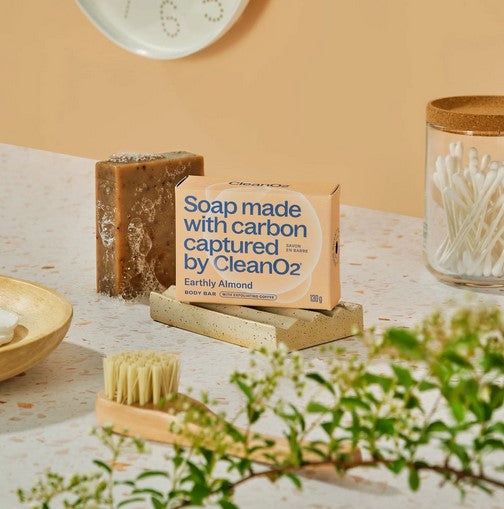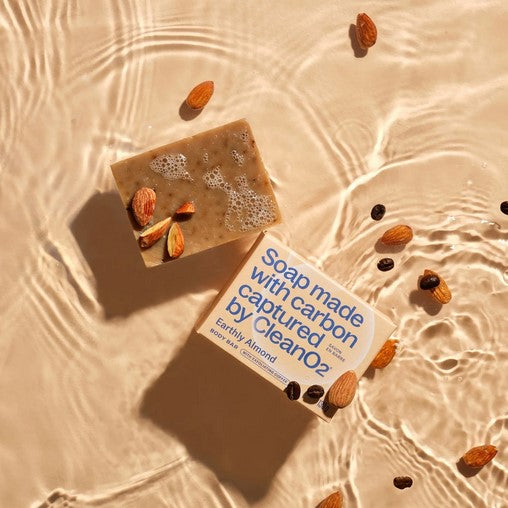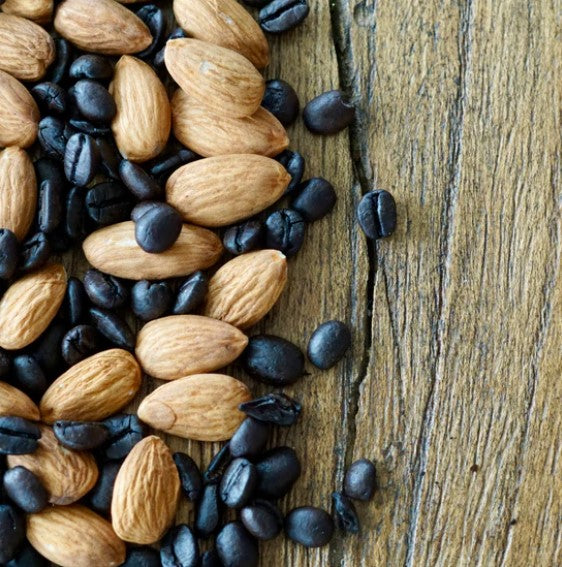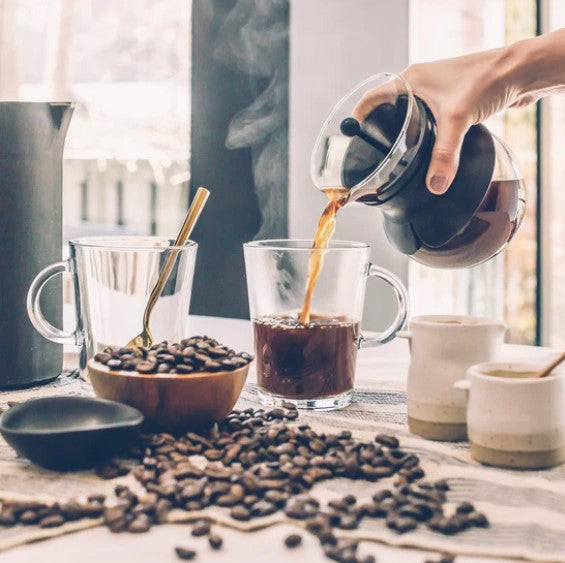 Earthly Almond Body Bar
Sale price

$9.95
Regular price
(/)
Looking for a exfoliating body bar? If so, you may want to try this Earthly Almond Body Bar from CleanO2.

This 130 g. coffee soap is a sweetly scented vegan bar with added coffee grounds for exfoliation. The scent is complex and reminiscent of both almond and honey (neither of which are actually ingredients in this bar!).
Made in Canada this Earthly Almond Body Bar contains potassium carbonate (captured carbon) and coffee.
The Fresh Ground Coffee Bar
This soap features sustainably sourced coffee grounds for soft exfoliation. Clean O2 replaces water with freshly brewed coffee when they make this soap as a way to add a little extra zest. All this coffee goodness is paired with a soothing combination of natural oils, such as olive oil, shea, avocado and rice bran.
The Everyday "Pick-Me-Up" Soap Bar
The Earthly Almond Body Bar is a great way to start or end your day. Remember the feeling of the first warm mornings of spring? This bar smells just like that. Plus, the coffee grounds will perk you up with their gentle scrubbing action.
An Exfoliating Soap Bar
The Earthly Almond Body Bar is an exfoliating, sweet-smelling bar, loaded with fresh coffee and moisturizing oils like rice bran and shea butter to provide a superior cleanse for your body.
Ingredients: Sodium olivate (olive oil), sodium cocoate (coconut oil), sodium ricate (rice bran oil), glycerin, sodium shea butterate (shea butter), sodium avocadate (avocado oil), sodium castorate (castor oil), potassium carbonate (captured carbon), kaolinite (clay), Coffea arabica, parfum
What Is Carbon Capture Soap?
It turns out that captured carbon, in the form of pearl ash, can be added to soap formulations to create luxuriously silky, sudsy lather. Voila!, the world's first carbon-capture soap, made with natural ingredients, ingenuity and pearl ash.

How Does CleanO2 Produce The World's Only Carbon Capture Soap?
CleanO2 is the first company to turn carbon dioxide emissions into natural soap. The company started in Calgary Alberta, and have since expanded to deploy CarbinX units across Canada, the United States and Japan. They've partnered with some of the country's largest companies who are committed to reducing carbon dioxide emissions. 
These astonishing CarbinX machines capture carbon dioxide from building heating systems — including boilers, water heaters and furnaces — that use natural gas. (Did you know that heating buildings accounts for 13% of overall carbon dioxide emissions in Canada, 12% of emissions in the U.S., and 7% of emissions globally?) Once installed, a typical CarbinX unit will have the same carbon-reducing impact as 300 trees!
Choose options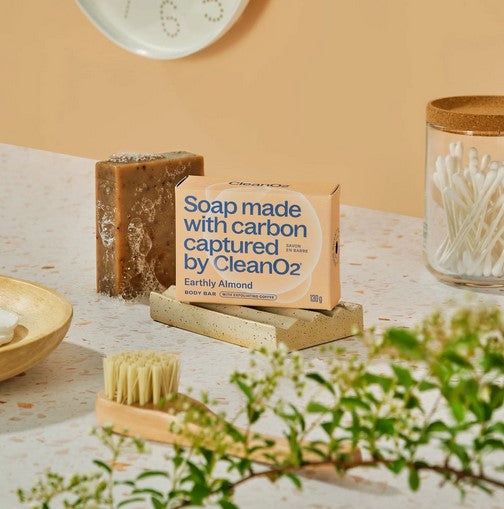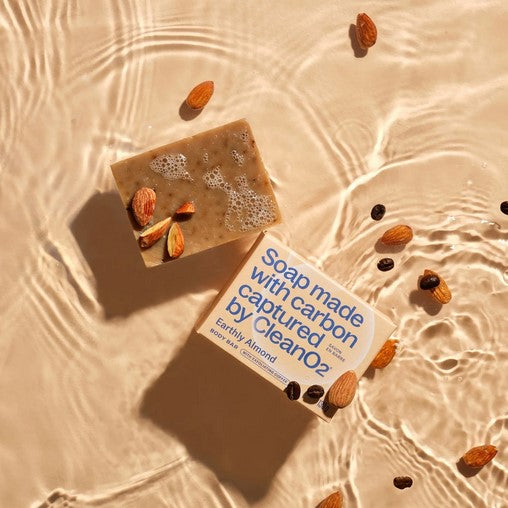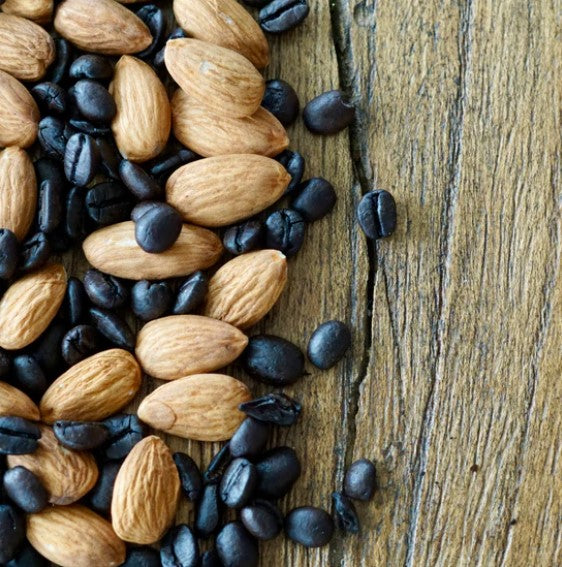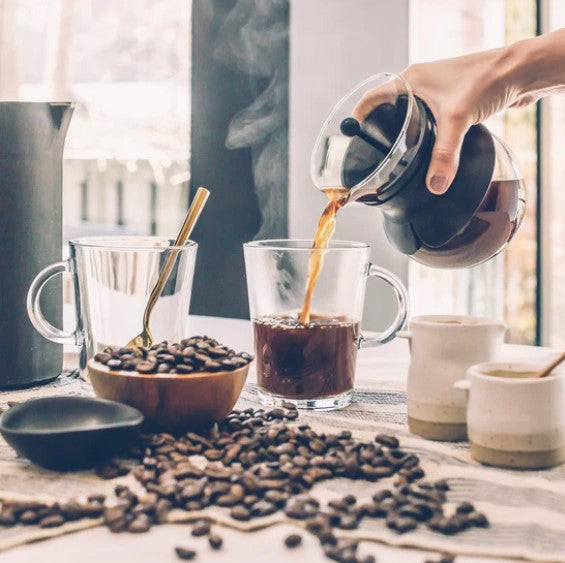 Exceeded expectations again
What can I say? The products are great and I received my order before I expected it.