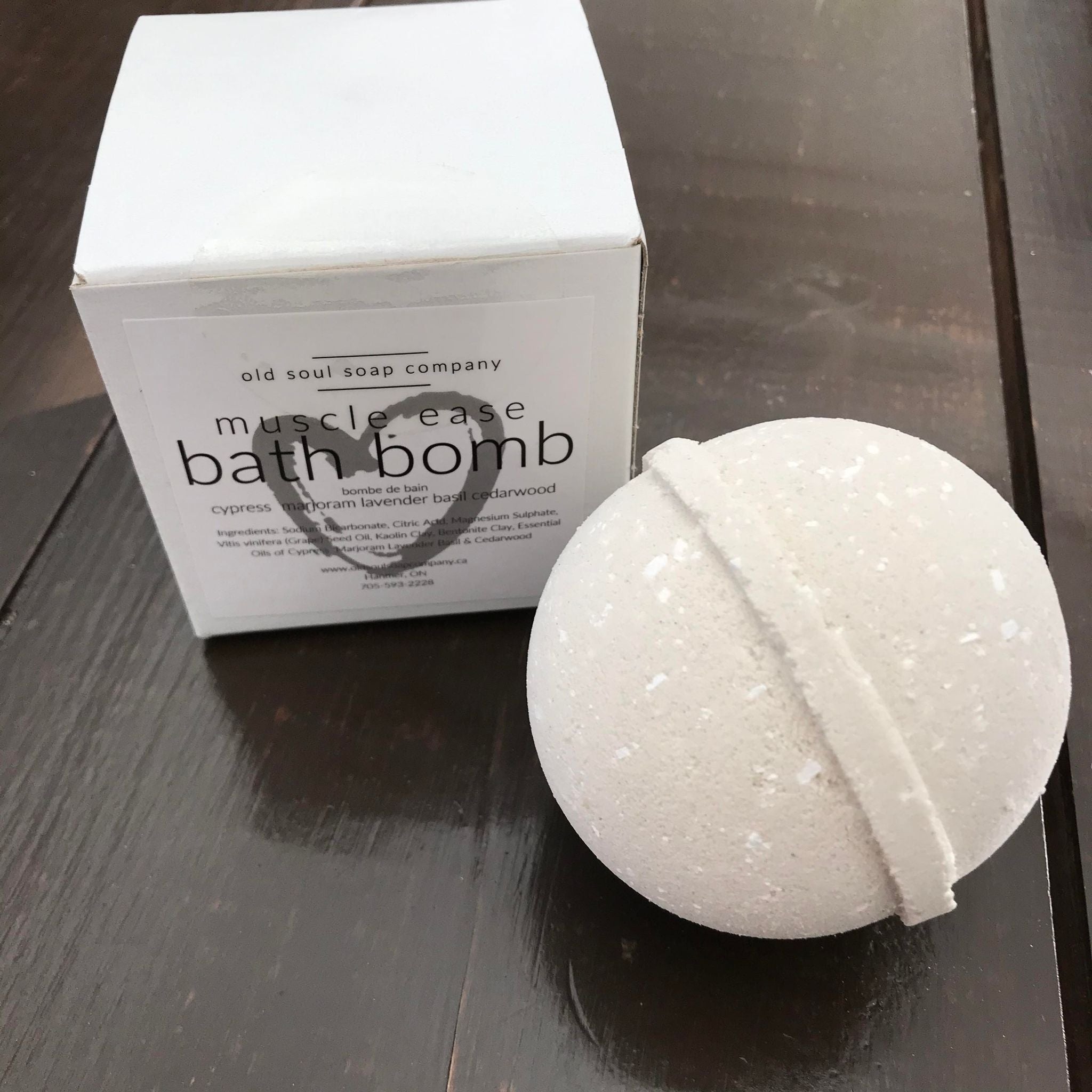 Do you have tired and achy muscles? Relax your aching muscles with this Muscle Ease Bath Bomb (7 oz) loaded with epsom salts, bentonite clay...and a special blend of muscle relaxing essential oils.
This Canadian made bath bomb from the Old Soul Soap Company features a soothing blend of cypress, marjoram, lavender, basil and cedarwood essential oils.

Ingredients: Sodium Bicarbonate, Citric Acid, Magnesium Sulphate (Epsom Salts), Vitis vinifera (Grape) Seed Oil, Kaolin Clay, Bentonite Clay, Aqua, Pure Therapeutic Essential Oils of Cypress, Marjoram, Lavender, Basil and Cedarwood
Choose options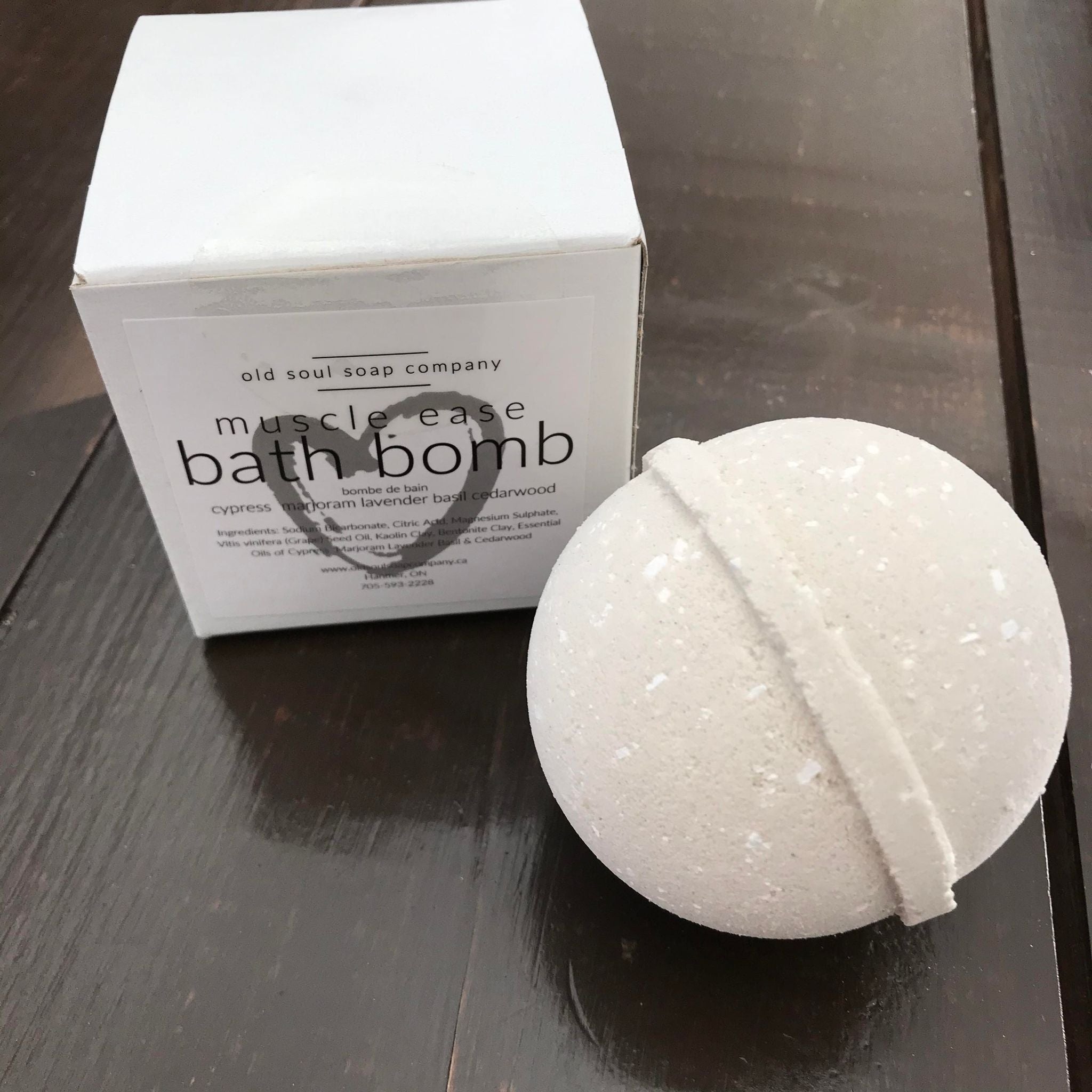 Muscle Ease Bath bombs.
Love these bath bombs, very relaxing and great for tired muscles!