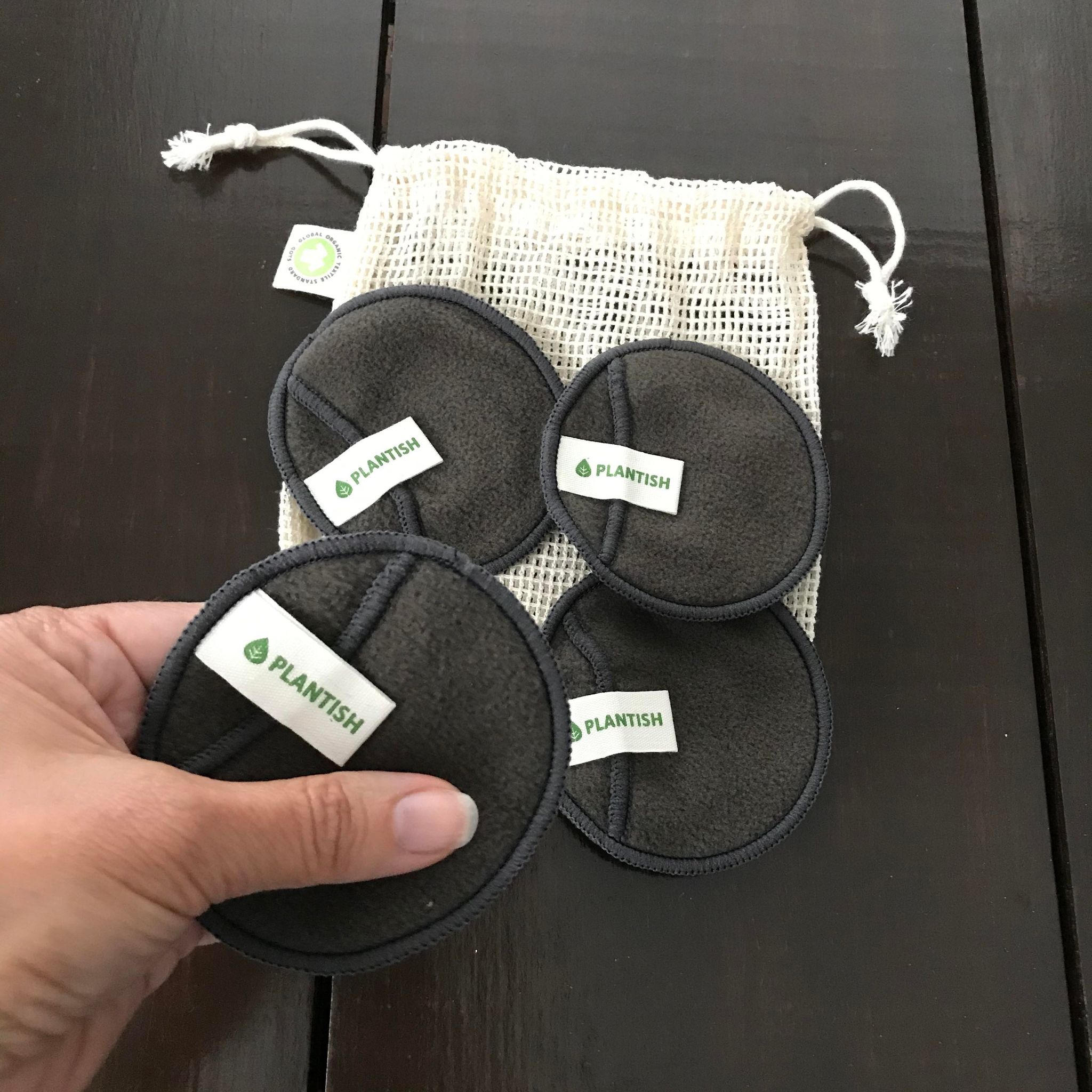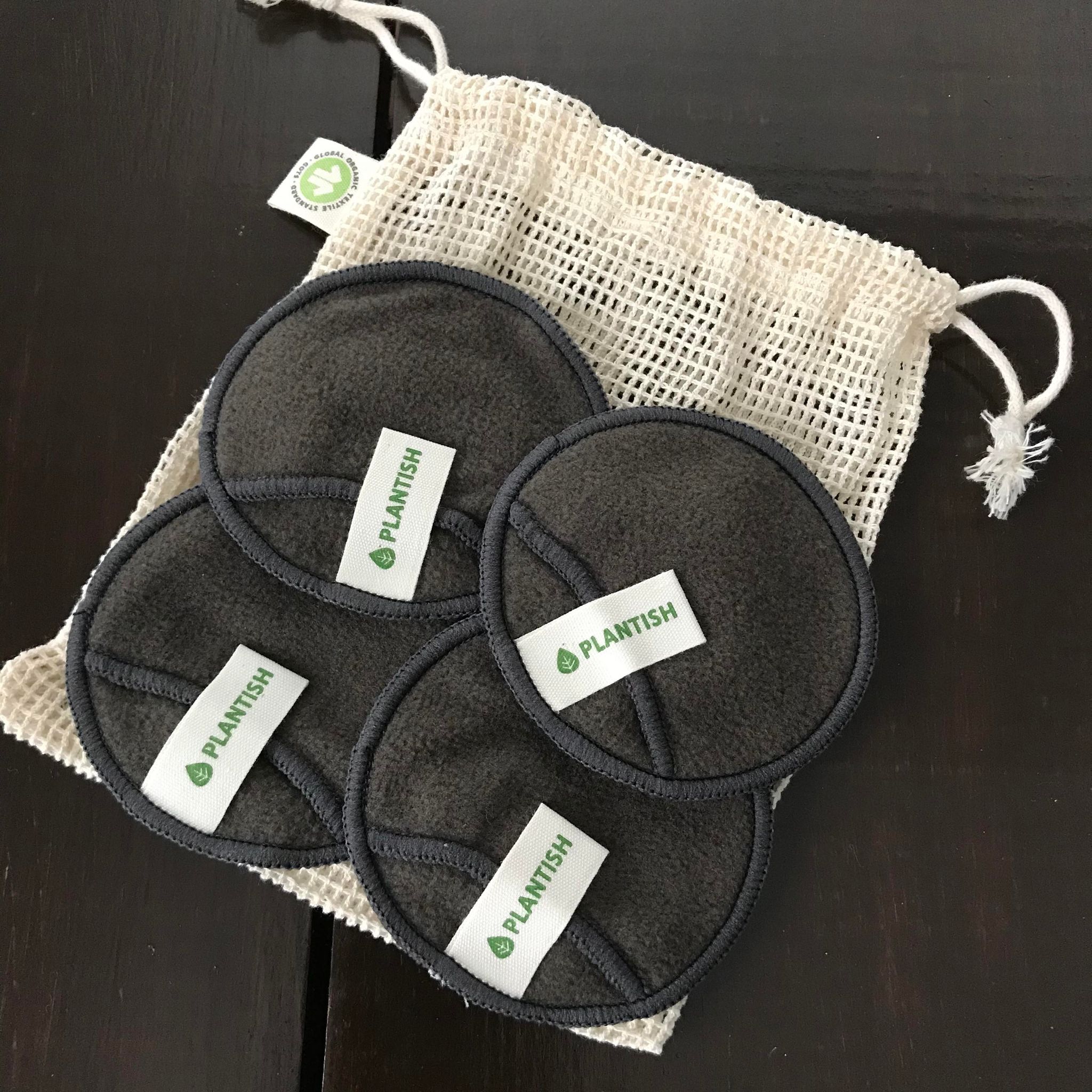 Reusable Bamboo Cotton Rounds are perfect for removing makeup. These eco-friendly makeup pads can soak up cleansing water or oil for effective and friction-less eye and lip makeup removal. These pads won't shrink and stays soft.
They are an economical choice to save dollars on disposable cotton balls and pads (a person uses on average 730 cotton pads a year).
Each set includes 4 bamboo charcoal makeup remover Pads and an organic cotton mesh bag for laundering.

Features
bamboo charcoal infused: excellent to remove makeup 
bamboo-based: bamboo is a more sustainable plant that uses 1/3 less water than cotton to grow, self-replenish, more absorbent and breathable 
huge impact: an easy eco-friendly swap that makes a huge impact on the planet while saving dollars
Directions
can be used however you would with disposable cotton pads
ideal for removing makeup and applying toner

moisten and pop them in the freezer to use for puffy eyes
 Care Tips
*wash your reusable pads before first use*
put in mesh bag

cold machine wash

tumble dry on low temperature
loosen stains with a cold rinse, then a warm wash with your detergent of choice
**avoid using fabric softener or dryer sheets as these can decrease absorbency
Disposal 
cut into small pieces before composting to avoid getting caught in the compost machine
Choose options