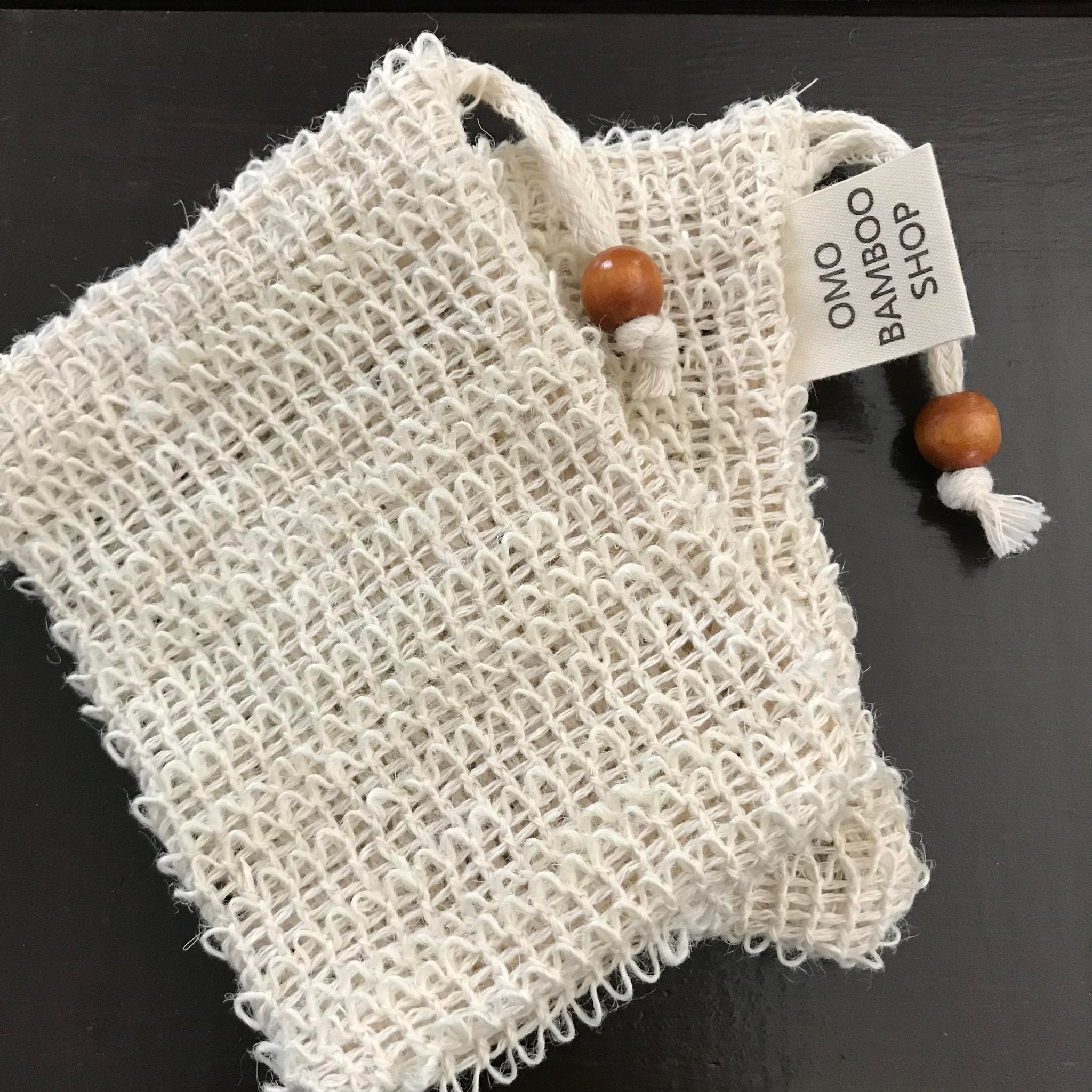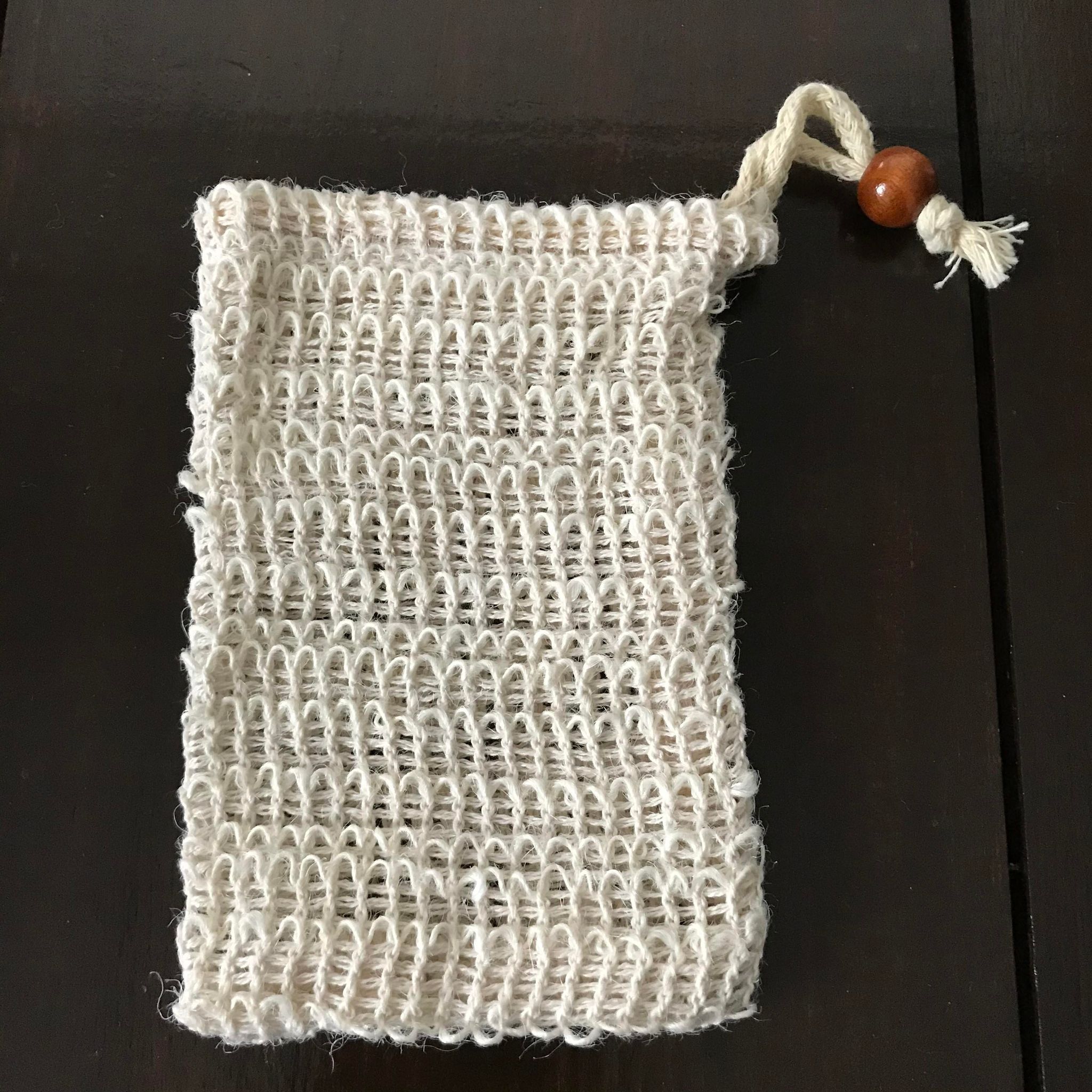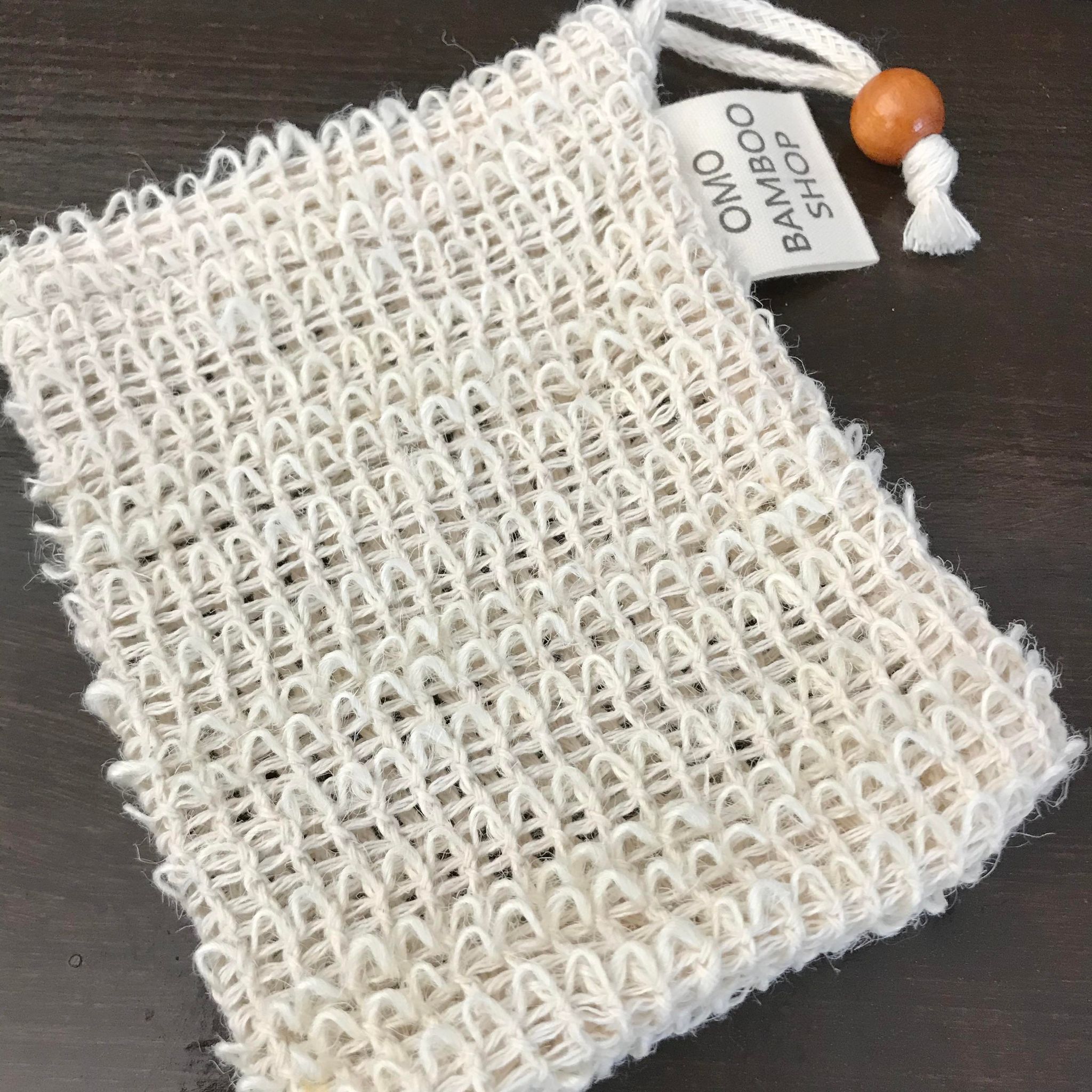 Looking for a good soap saver bag and scrubber? These sisal soap pouch scrubbers are  essentially all natural fiber bags. They provide an excellent grip on slippy soaps while gently exfoliating your skin. These soap saver bags do wonders for enhancing the lather of your soap. Furthermore, they extend the life of your soap by allowing it to dry out between uses. 

A handy personal care essential to replace plastic liquid soap bottles and to make a truly zero-waste experience in the bathroom.
Size: 5"x3" (both sisal soap pouch styles are approx. the same size)

Features
*sisal-based: sisal is a natural fiber that comes from the agave sisalana plant, stronger and more durable than other natural fibers. It doesn't shrink and is resistant to bacteria and mildew.
*exfoliating: act as a scrubber for exfoliating your body, remove dry or dead skin, reduce blemishes, remove acne and blackheads, promote blood circulation, leaving your skin invigorated and more receptive to lotions and moisturizers.
*compostable and zero waste: great for using up those odds and ends of soap and can be composted at end of life.
Directions
Pop soap bar or odds and ends of soap in the soap pouch, pull the cord
Scrub the soap pouch to lather up foam to use on the body, or
Use directly on the body as washcloth
Care Tips 
Hang after use and let it air dry in between uses
When soap bag needs cleaning, wash in the machine on low/cold and air dry
Disposal
Cut into small pieces before composting to avoid getting caught in the compost machine.
We also offer a sisal glove and sisal cloth. Sold separately.
Choose options