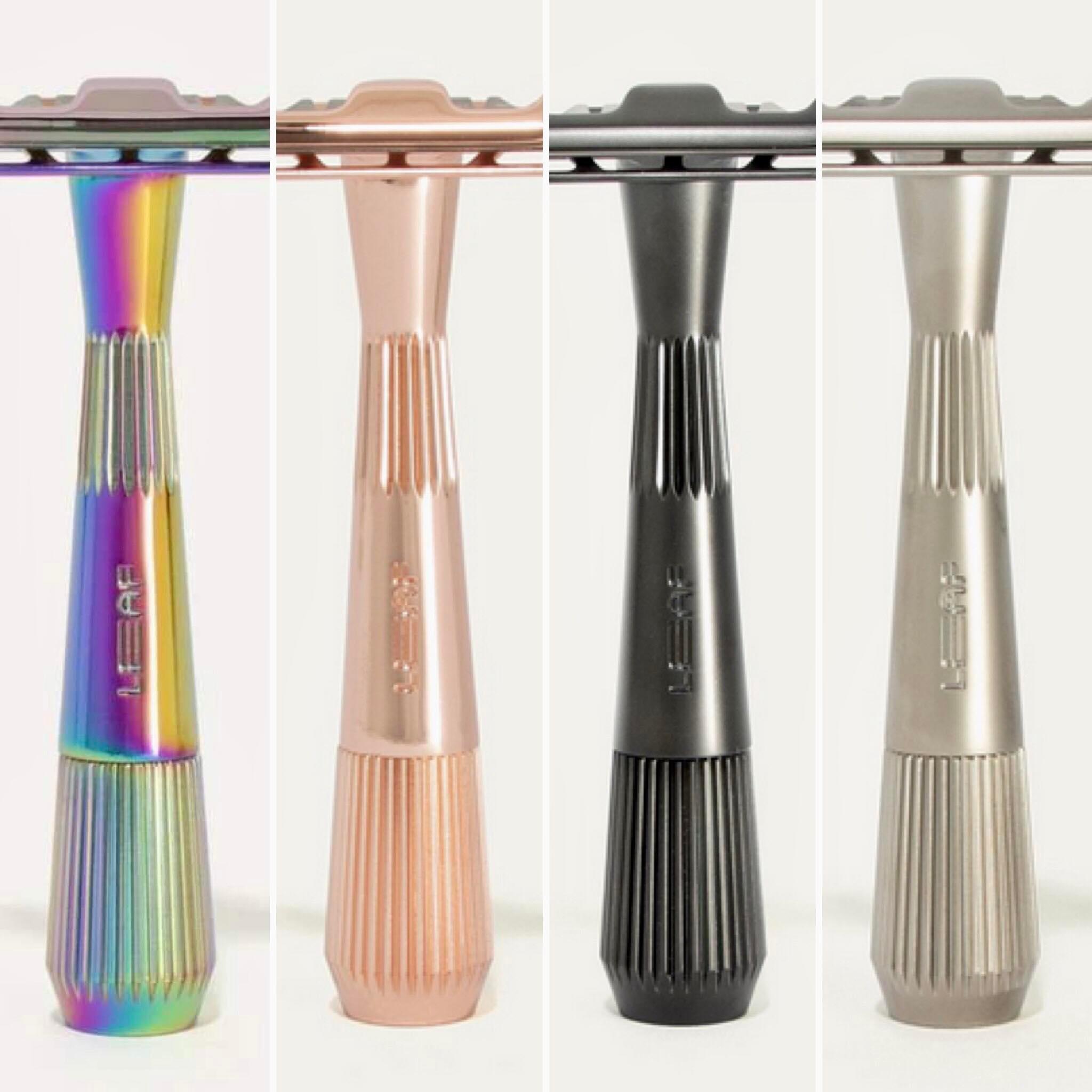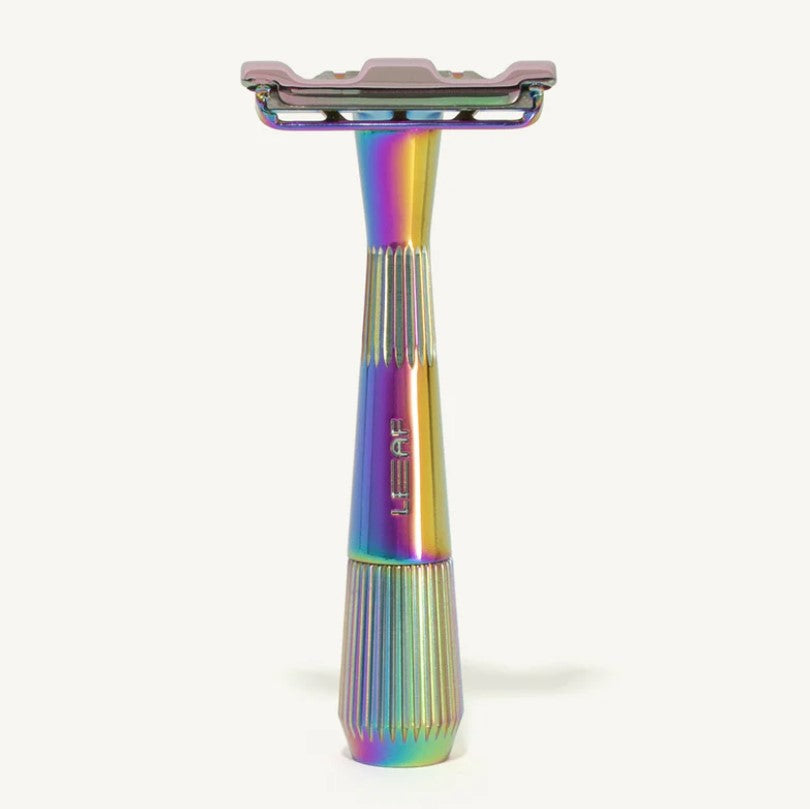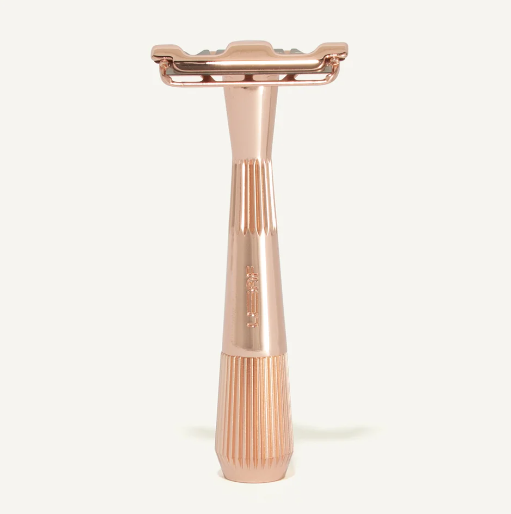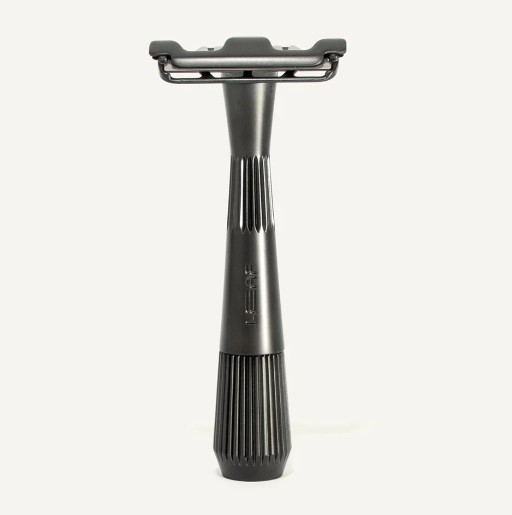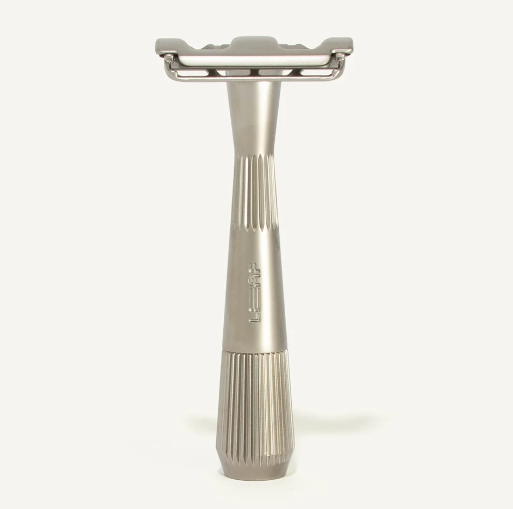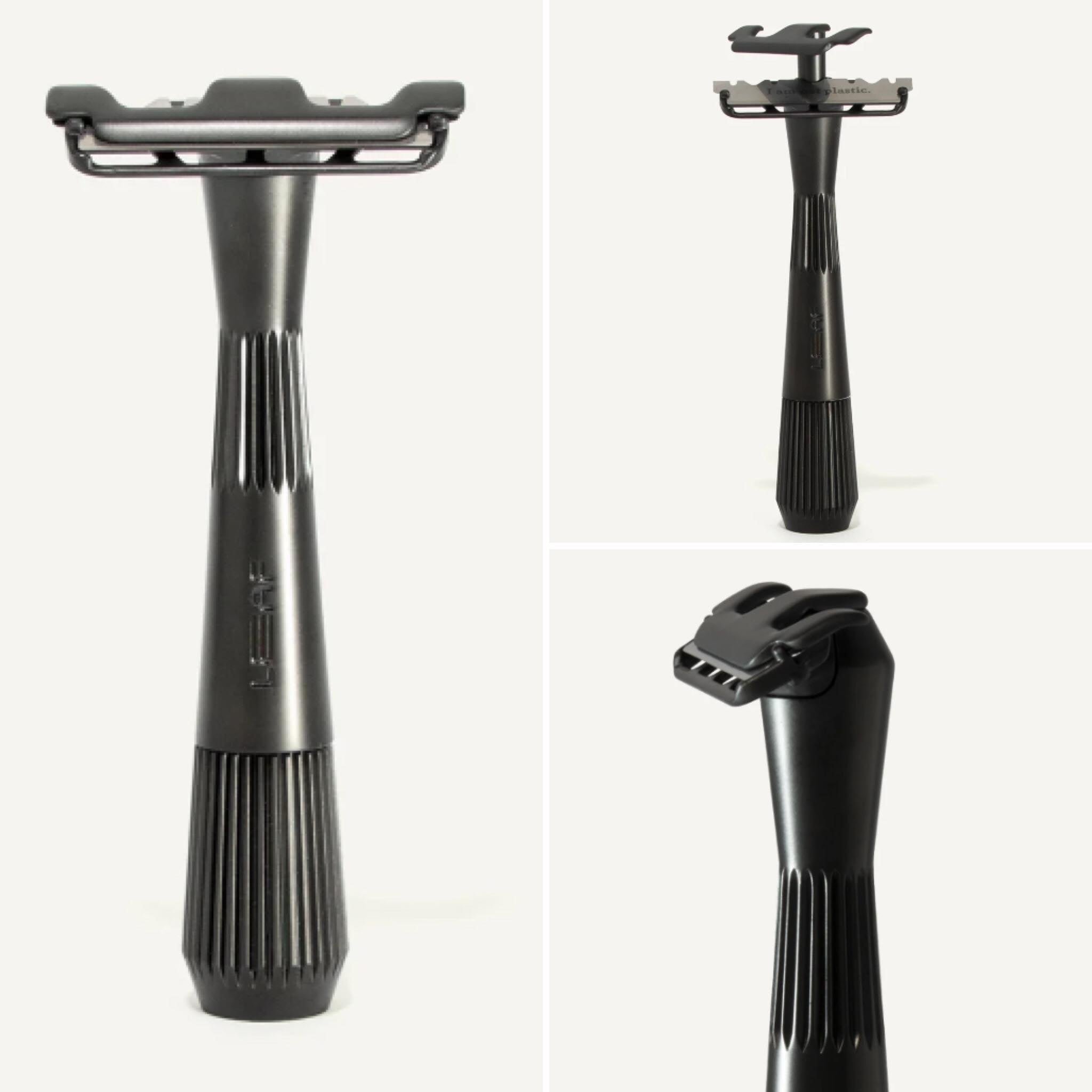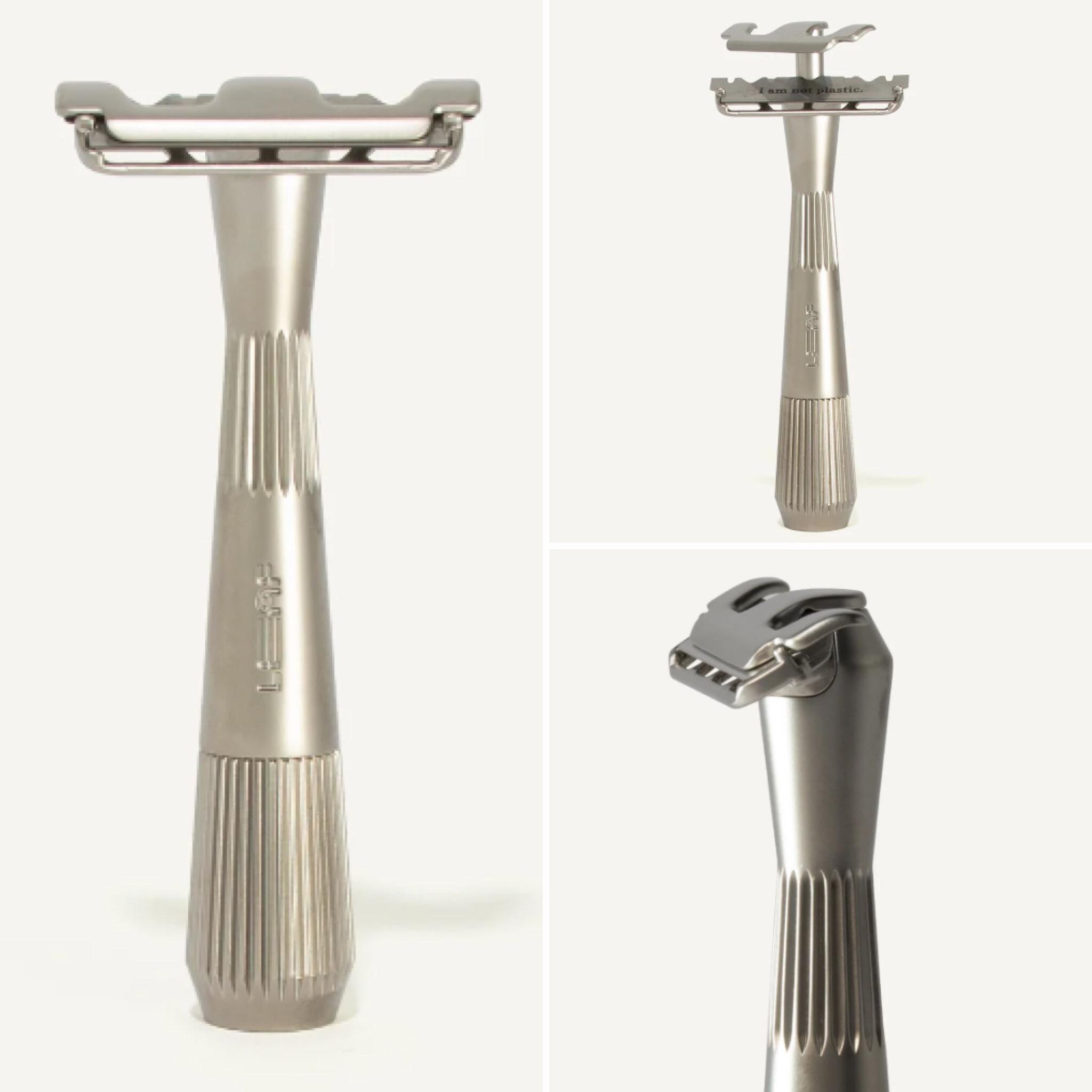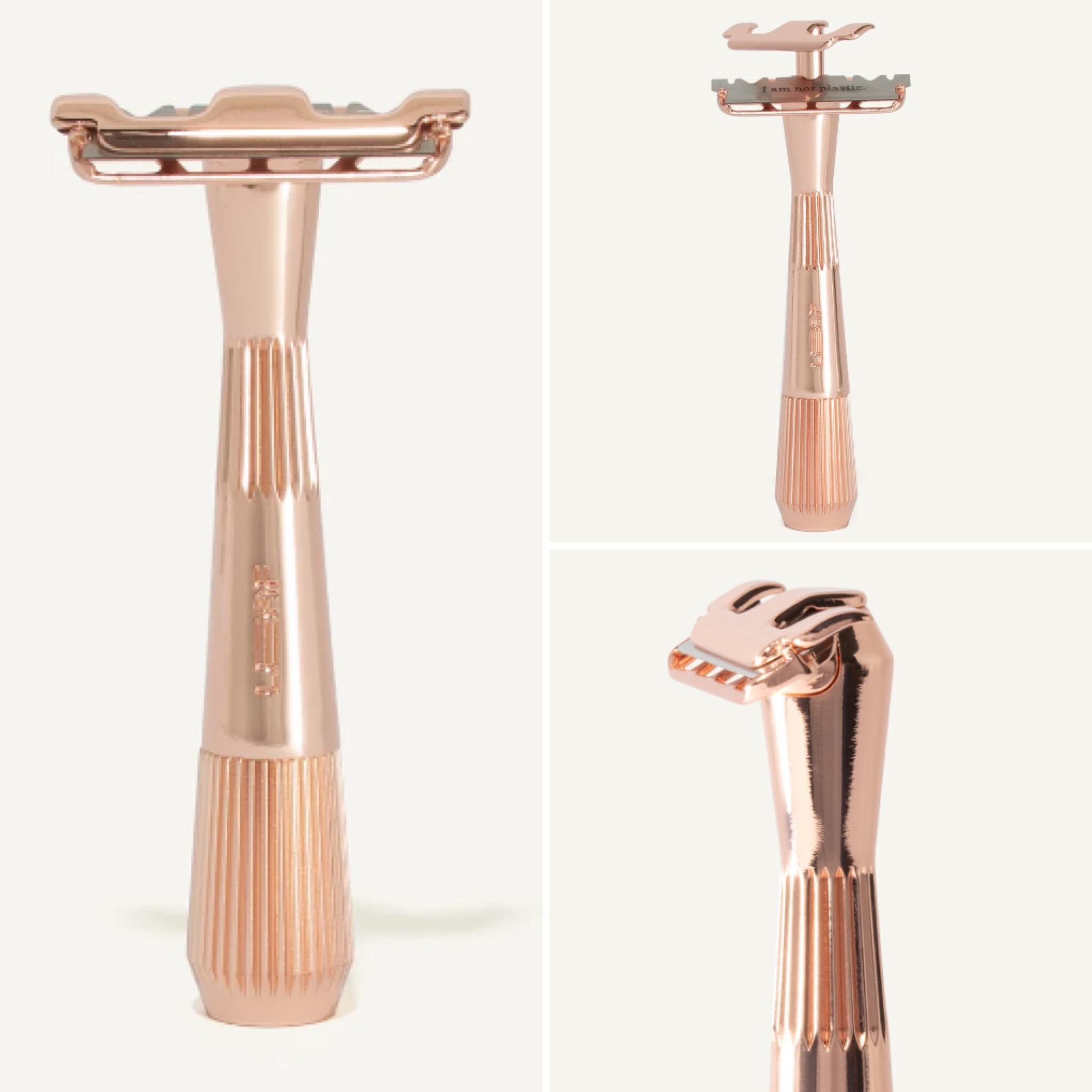 The Twig Razor by Leaf Shave is loved by face shavers, and those with extra sensitive skin. 
It's a single edge razor reimagined for sensitive skin, safe-use, and small places.
We are now pleased to offer the Twig Razor in black, silver and rose gold

No plastic, just replace the steel blade in the precision shave head. The Twig's single-edge design shaves cleanly, reduces irritation, handles concave areas safely, and sports a head half the size of a standard safety razor. There's nowhere this stunning razor can't fit. A back weighted handle delivers intuitive control. Once you hold it, you'll feel the difference. Your old razor will look and feel like a toy after switching. Welcome to a world of plastic-free, irritation-free shaving in a small but mighty package.
What's Included
• The Twig razor, Black (1x)
• 5-blade starter pack (1x)
Is this a fit for me?
You can shave anywhere with your Twig razor, from head to toe, and in between. Many face shavers love The Twig because of its small, maneuverable size. Also, if you primarily shave smaller places, like under your arms, or intimate areas, you'll find The Twig a good fit. Looking for a pivoting head razor for the most familiar shave? Check out The Leaf Razor.
Face Shaver?
You're in the right place. The small head on the Thorn razors can reach even the tightest of places like under your nose, and shave with precision around a beard or sideburns. The Twig is great for very sensitive skin, and The Thorn is great if you're looking for the closest shave.

Head Shaver?
Many head shavers gravitate towards the Leaf triple-blade razor, because it covers more area more efficiently and the pivoting head comes in handy for all the curves of the dome. If you don't mind a little extra time and concentration, then enjoy either of the Leaf Shave single-edge razors!

Body Shaver?
Most people shaving legs, body or under arm choose the Leaf Shave triple-blade razor, because it covers more area more efficiently and the pivoting head comes in handy around the curves of your body. If you have your heart set on a single-blade shave, you'll find The Twig to be the easiest and safest model to choose from.
Looking for accessories for The Twig Razor? We also sell stands, single edge blades, travel cases and a blade recycling tin. 
Choose options