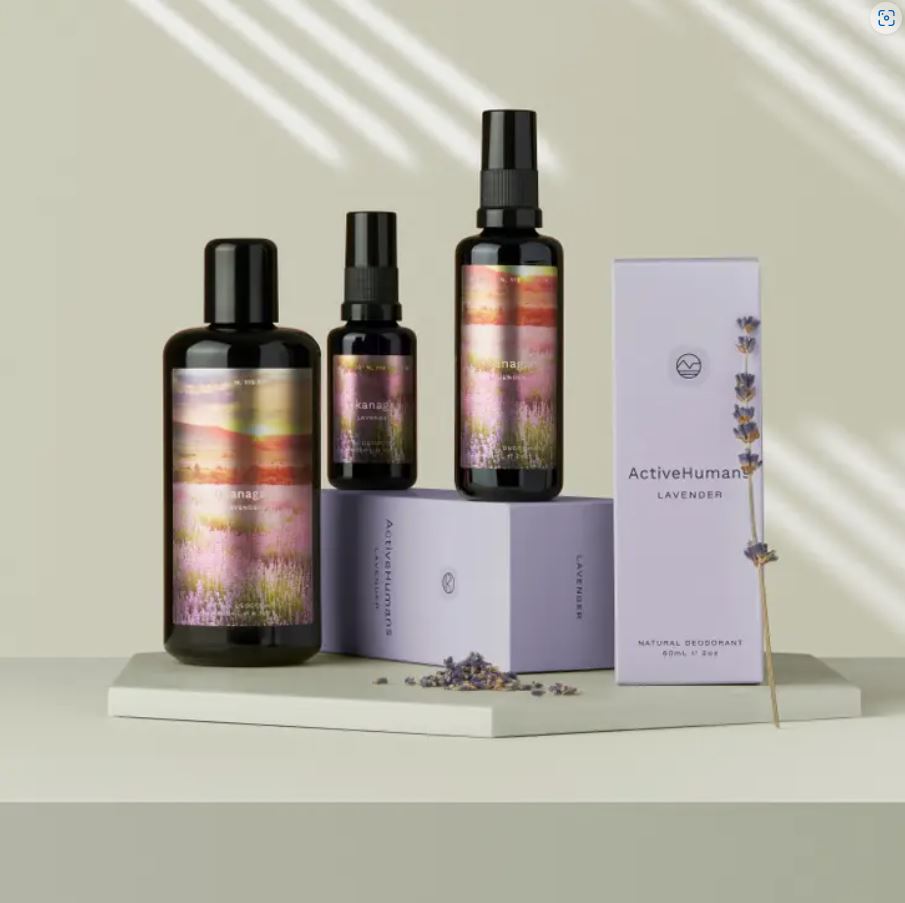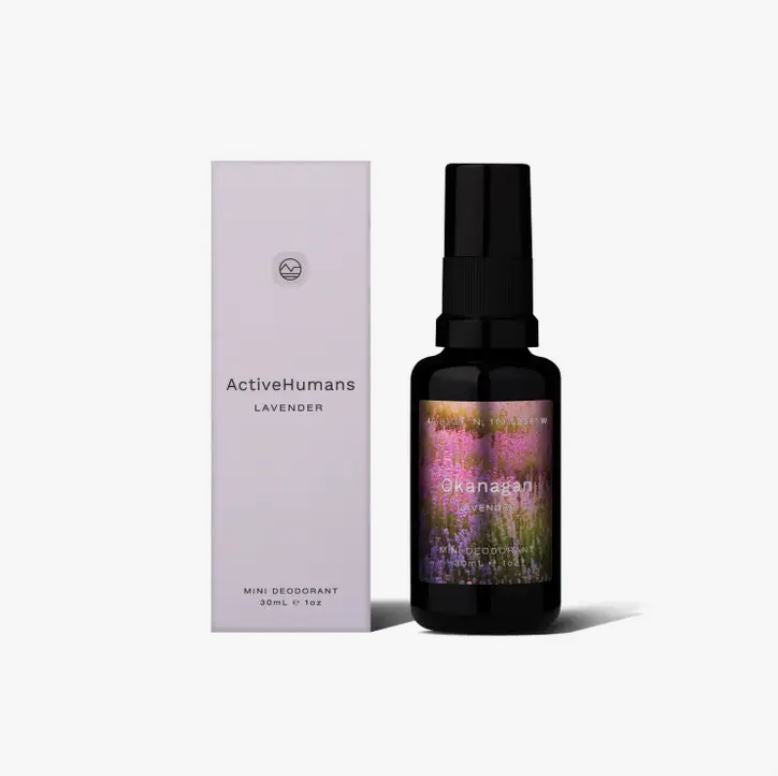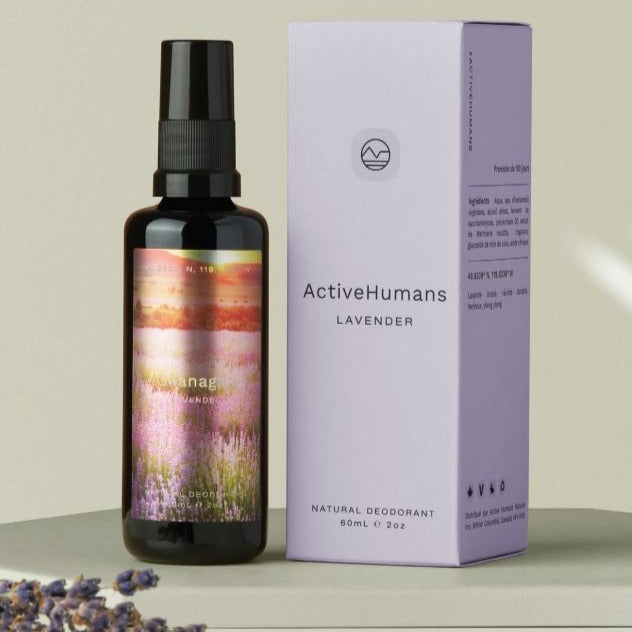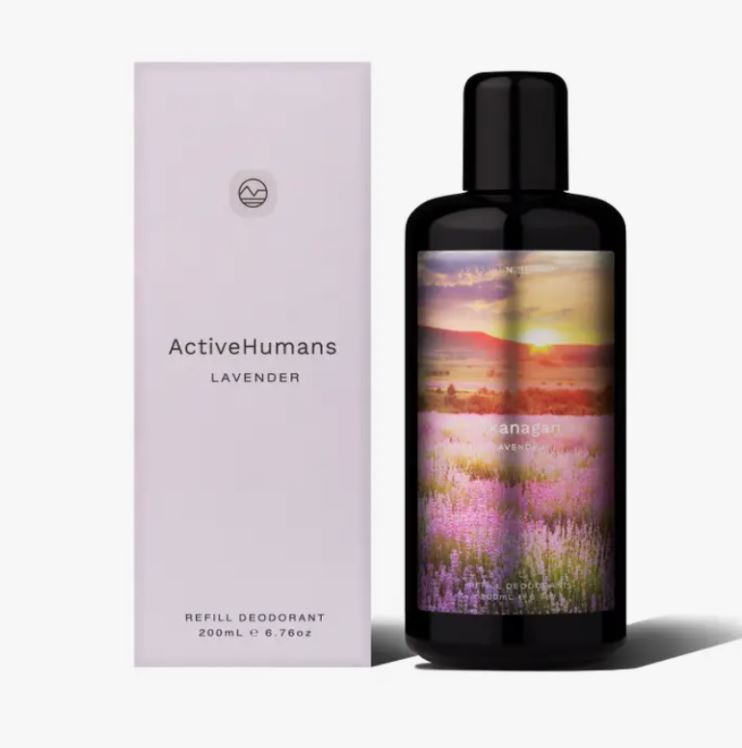 Love lavender? If so, you may want to try this Active Humans Lavender Natural Spray Deodorant in either a 30 ml, or 60 ml refillable glass bottle. You can then refill it yourself later with the Canadian brand's 200 ml refill bottle option.
49.8339° N, 119.5236° W
Okanagan
Local lavender, sustainable harvest, herbaceous, ylang ylang
The Okanagan is Canada's ultimate destination for sunshine, freshwater lakes and an outdoor lifestyle with expansive views. Fifteen kilometres from Active Human headquarters, on one hundred and ten acres overlooking the lake of many colors (Kalamalka) you'll find the company's local lavender farm.
In this semi-arid environment lavender roams wild and free. Its herbaceous aromatics and vibrant purple hues fill their gardens, hillsides and meadows. The local Lavender pays homage to the place founders Paige and Davide call home and the birthplace of Active Humans.
This Canadian made vegan deodorant is a blend of lavender, sweet orange, geranium, ylang ylang and vetiver. Vetiver's dry earthy scent and the sweet herbaceous aroma of geranium grounds the intense combination of ylang ylang, fresh sweet orange and calm earthy lavender. It's like walking through a meadow on a sunny day.

Plant based ingredients
Active Humans formulas are pH balanced to keep the underarm in good health. Each deodorant features a high concentration of witch hazel that absorbs excess moisture, unique vegetable enzymes that break down odorous bacteria and denatured alcohol that works as an natural antibacterial agent and preservative. Chamomile botanical extract soothes sensitive skin while coco glucoside keeps bacteria from building.
Lavvender scent profile is created using 100% pure essential oils. All formulations are free from aluminium, baking soda, sulfates, phthalates and parabens.
Natural, vegan, cruelty-free
Click here to view the full line of Active Humans Natural Spray Deodorants.
Ingredients: Water, Ethyl Alcohol/Ethanol, Hamamelis Virginiana Extract, Saccharomyces Ferment, Matricaria Recutita Extract, Polysorbate 20, Coco Glucoside, Citric Acid + essential oil blend  
TESTIMONIALS
Smells great and it works
By far the best Natural Deodorant I have tried, and I've tried many. Quality product is excellent, smells great and it works. (both the Lavender & Sea Salt). The glass bottle and spray are both great quality, and shipping was prompt. I highly recommend multiple purchases of Active Humans!
I can go a whole day
This deodorant is amazing I can go a whole day smelling fresh I would definitely recommend it 😊
Choose options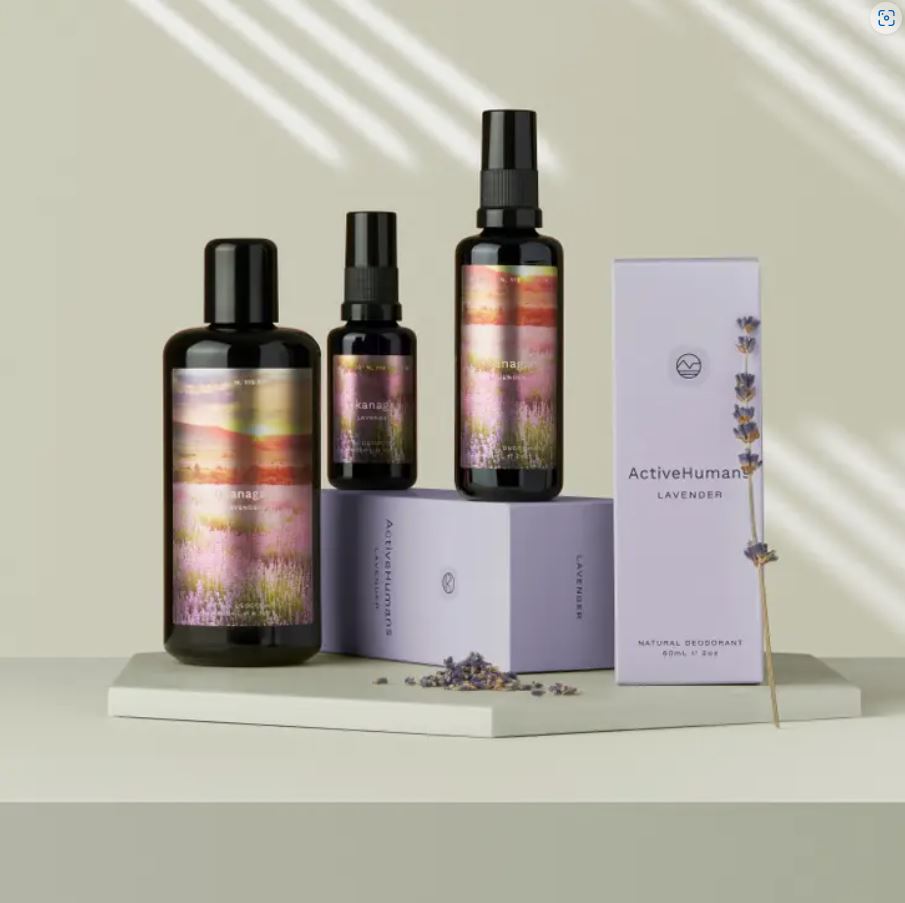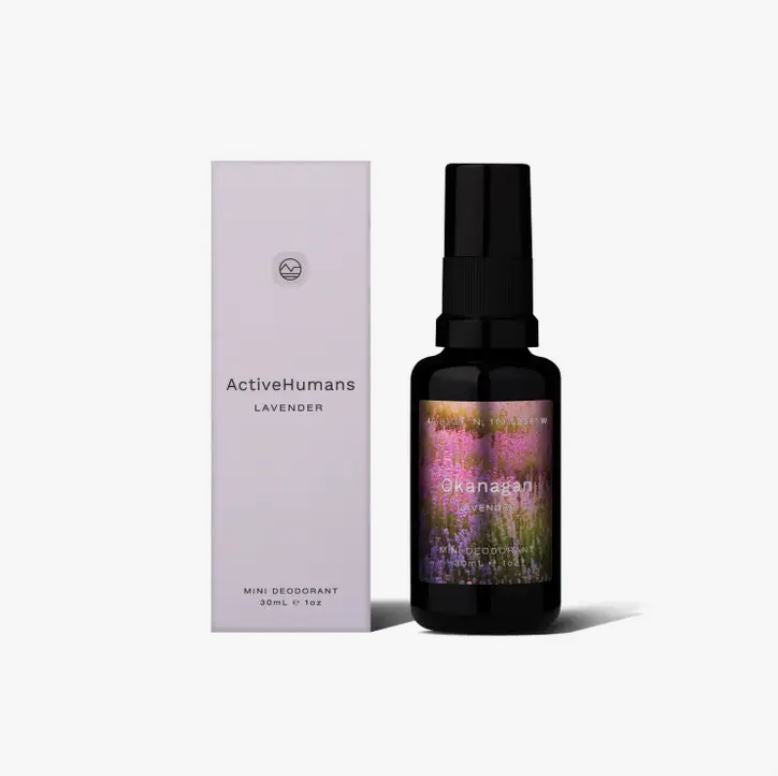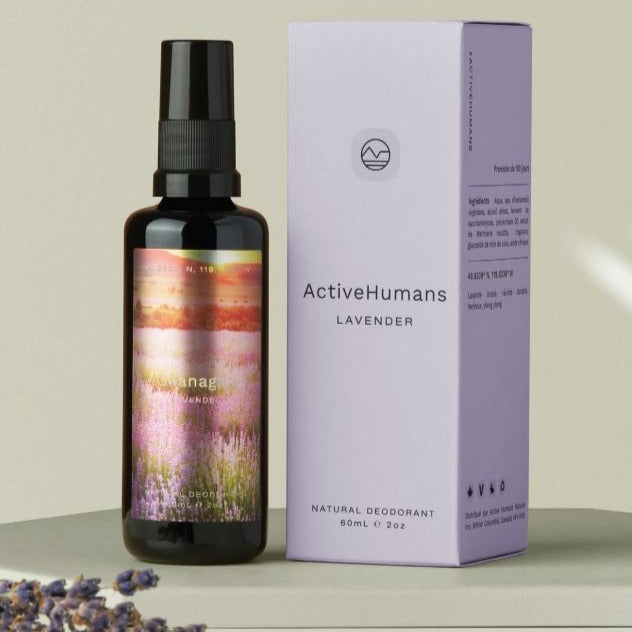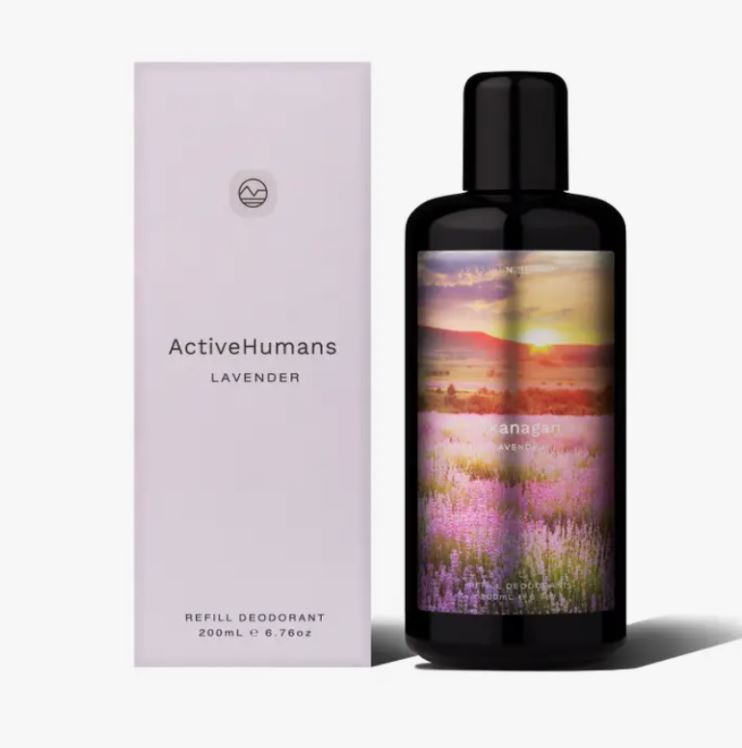 Active Humans Lavender Natural Deodorant
My husband's shirts were getting underarm stains. Ugh. I switched him over to this deodorant a few years ago when I was using it and he really likes it.