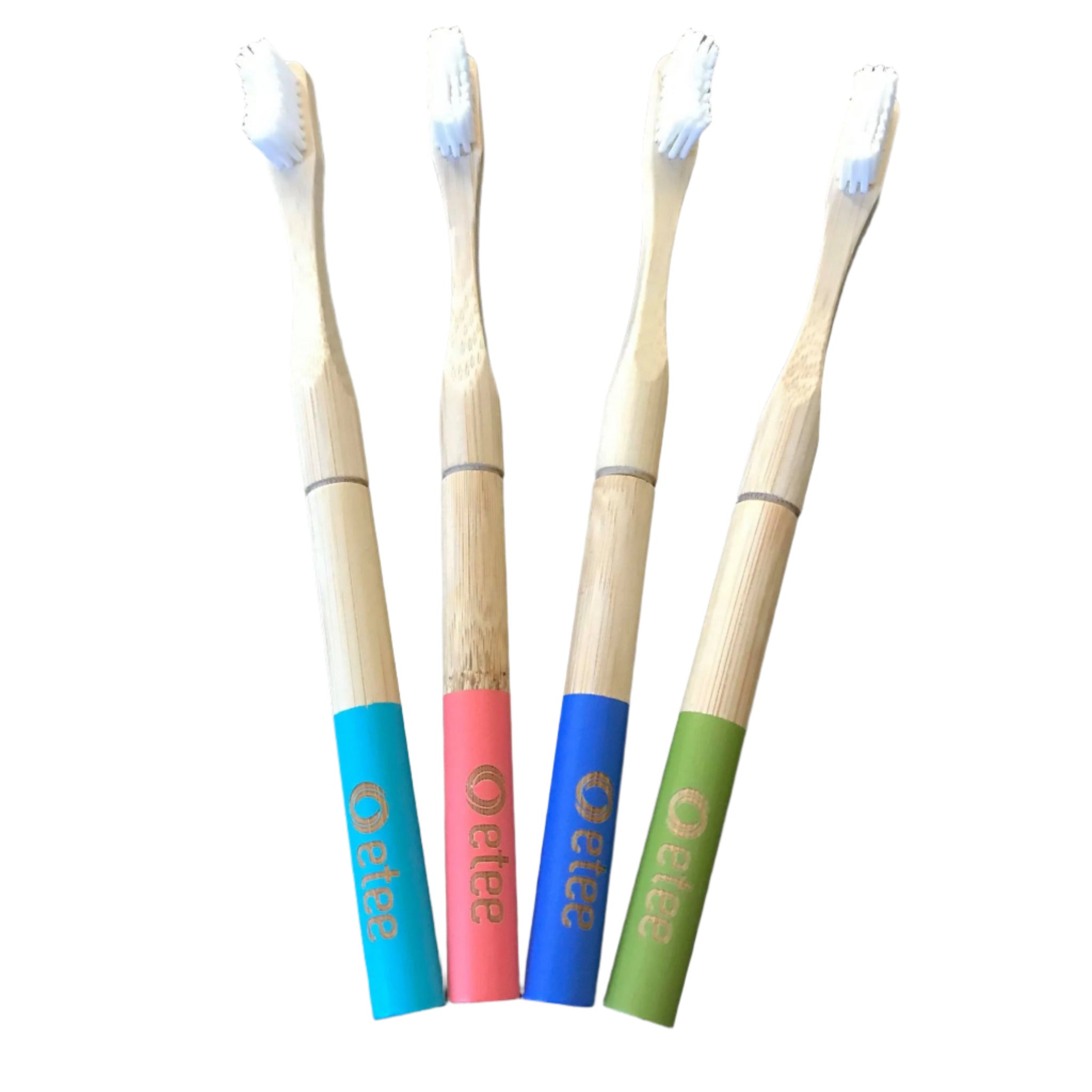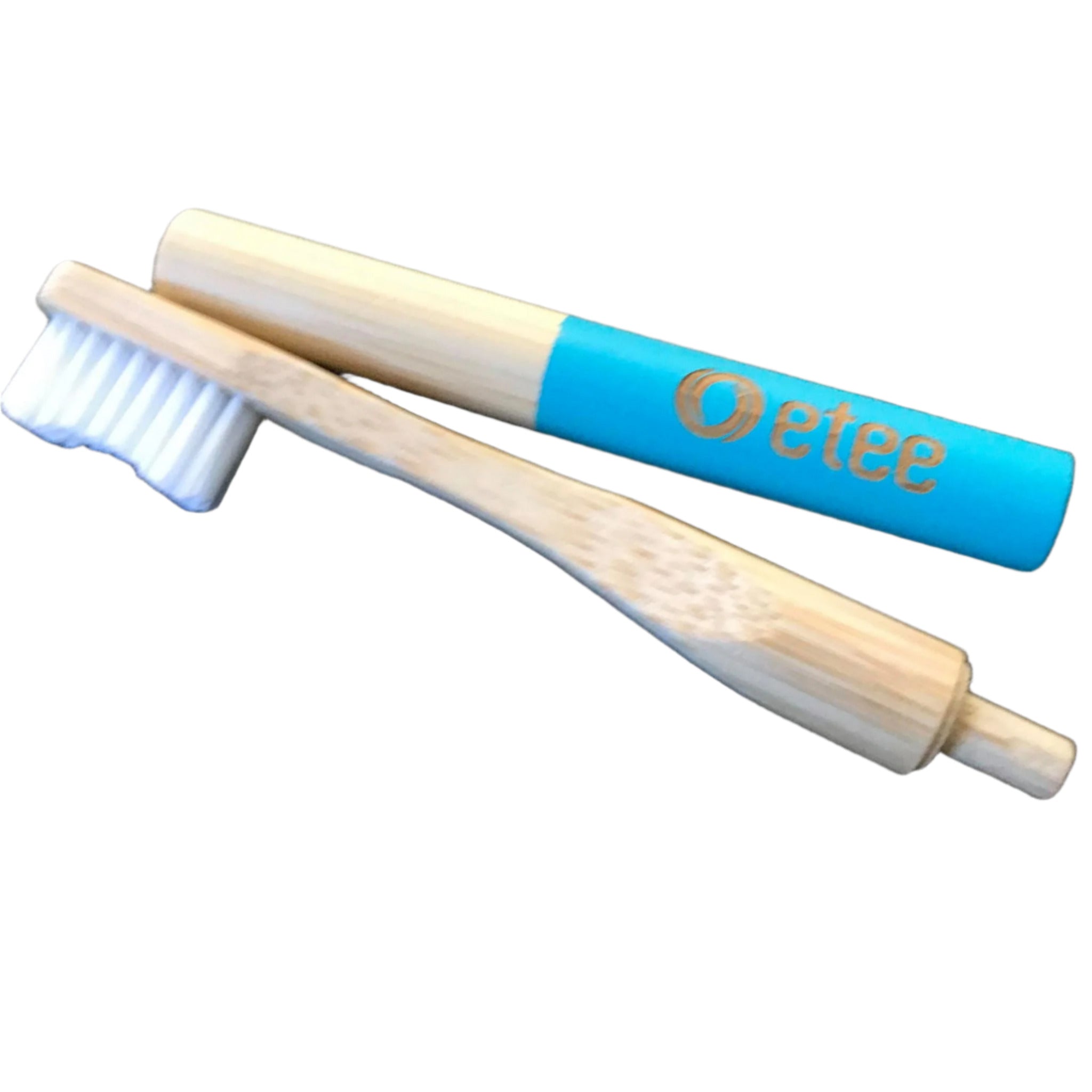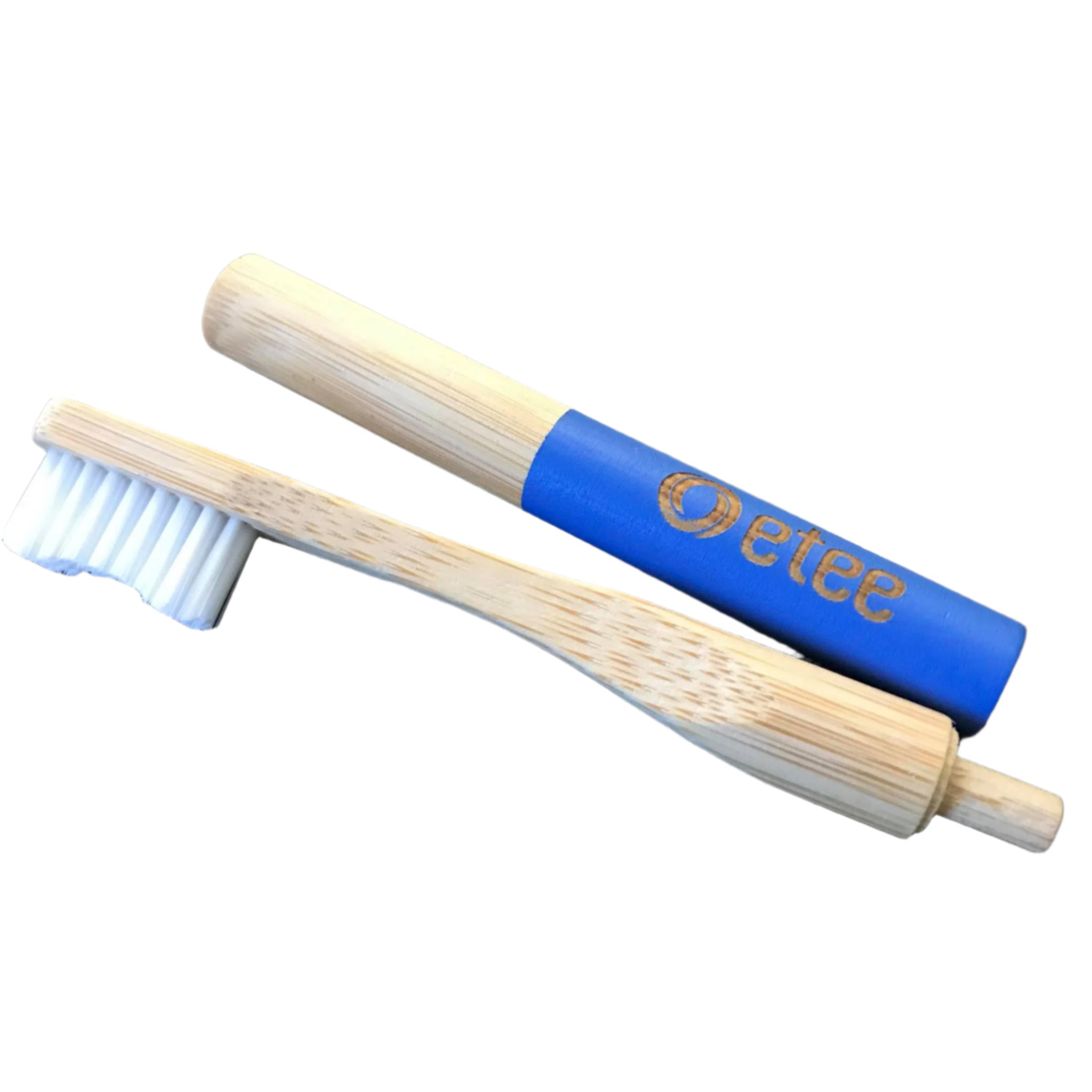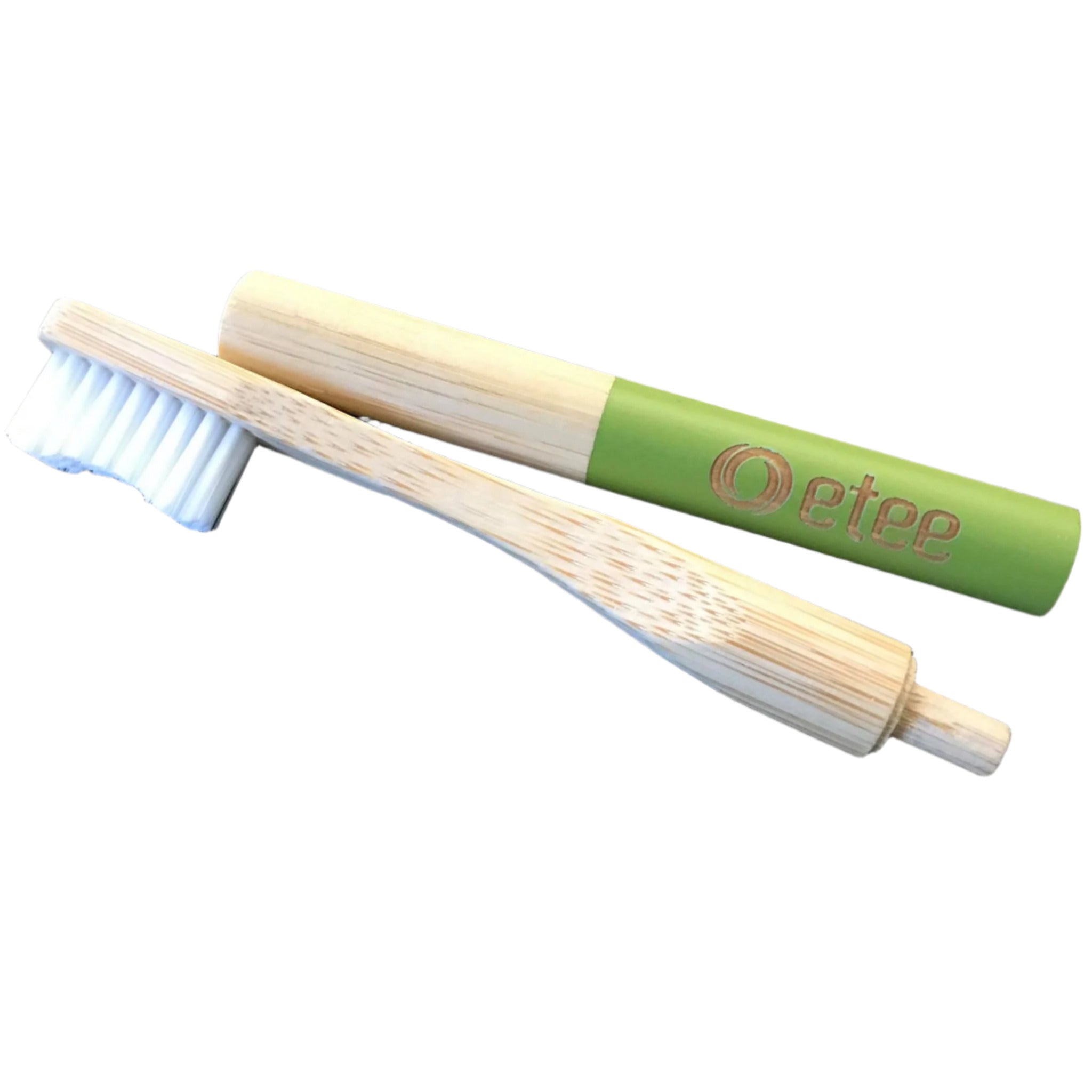 Love the idea of a bamboo toothbrush but wish it had a replaceable head? We've got one for you!

This bamboo toothbrush made by etee (which stands for everything touches everything else) consists of two (fully assembled) parts - first you've got your rounded toothbrush handle, whose base is dipped in water-based paint (the paint helps to protect from any water damage that you get at the base of other bamboo toothbrushes). Added to that is the detachable toothbrush head with 100% plant-based bristles. The total length of the toothbrush is 7.5".

The rounded toothbrush handle is made of FSC certified bamboo and the bristles are made from castor bean oil, which is the most eco-friendly alternative on the market today.

What else is in my toothbrush?
A metal staple is used to clamp the the plant-based bristles into the brush, keeping them from falling out you're brushing your teeth! It's a normal part of a toothbrush, and even plastic ones have staples in them too! When you're ready to replace your toothbrush head (dentists suggest every 3 months), simply replace with a new head and keep the handle.  To dispose of the used head, you can also remove the bristles from the head using a pair of pliers, which will also remove the staple, and compost the bamboo. The bristles are currently not biodegradable, but the etee company is working on this.
***Replaceable heads sold separately.***
Click here to add an individual replacement head(s) to your order
Choose options