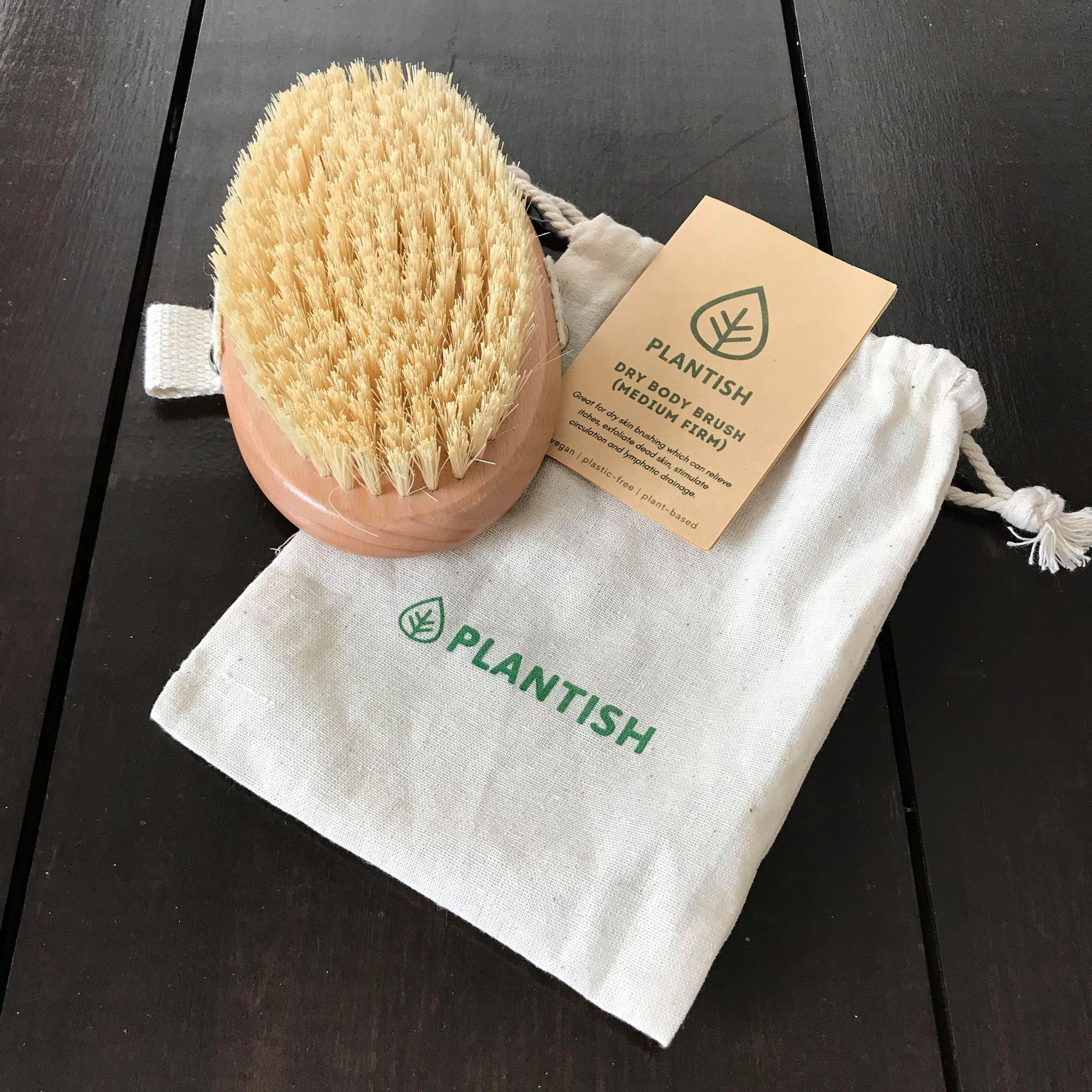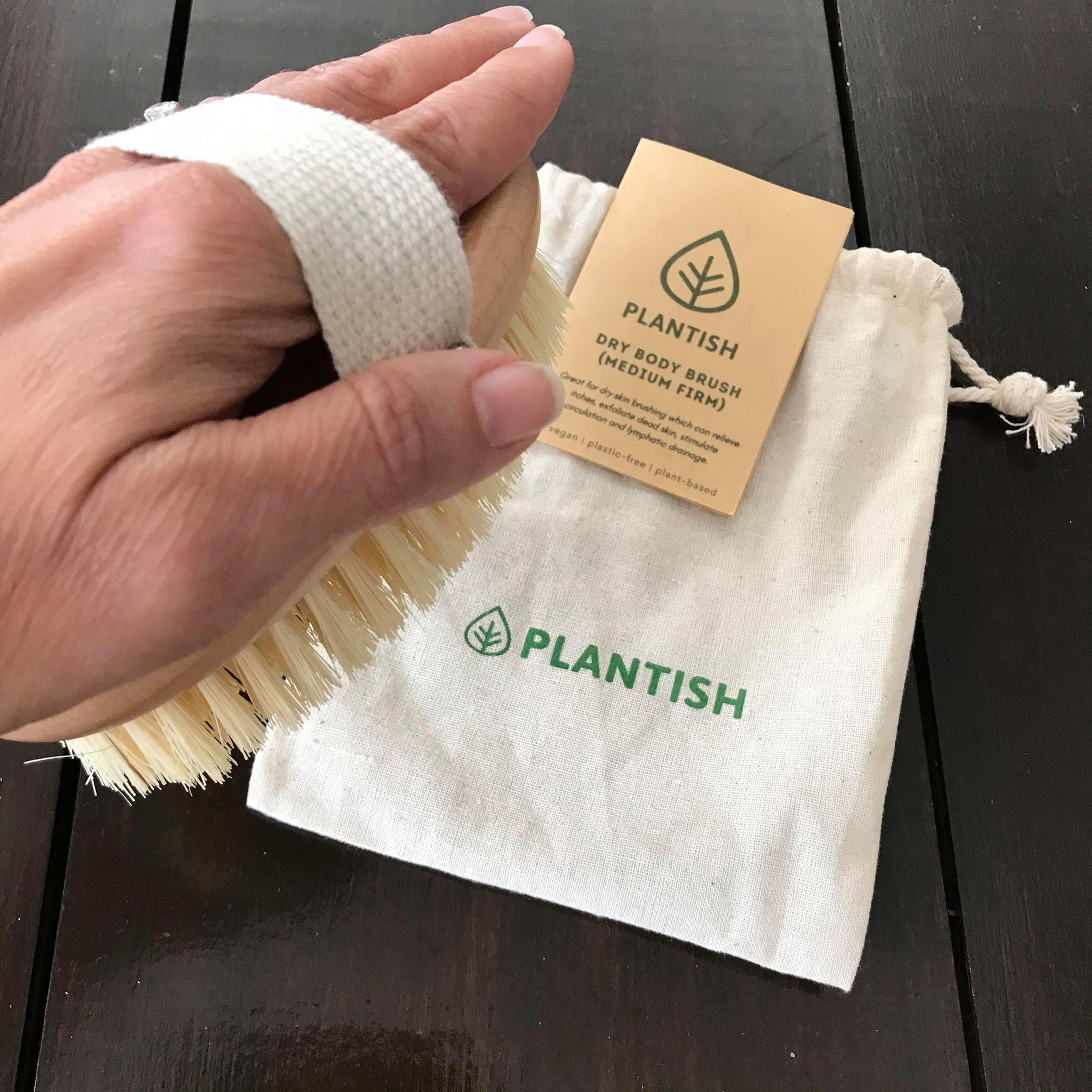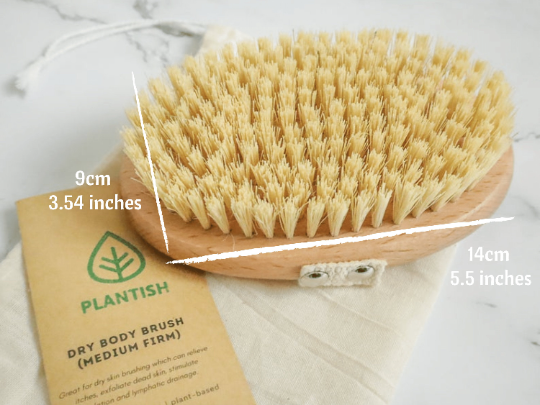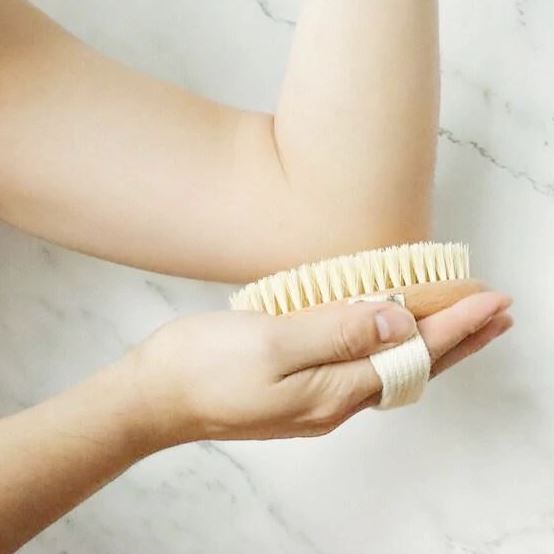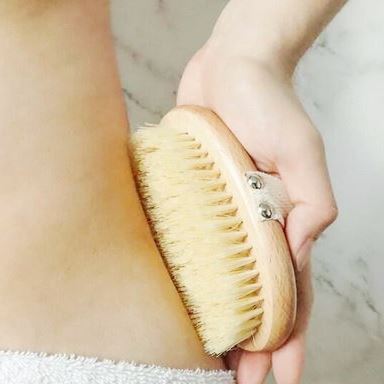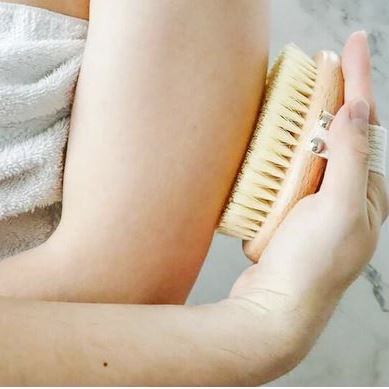 Looking for a quality plant based dry body brush to relieve itches and exfoliate dead skin? This 100% vegan, plastic-free dry skin brush from Plantish also helps stimulate circulation and lymphatic drainage.
Simply dry brush your body gently and slowly once or twice a week before showers then treat your skin with a nourishing moisturizer or body oil.
Your skin will feel smoother, rejuvenated and the appearance of cellulite may reduce. Note that vegan bristles are firmer than animal hair which means more dead skin will be brushed off.
In the case of sensitive skin, please use it on top of clothing. Step by step guide enclosed. Each brush comes with a travel-friendly cotton bag with drawstring.
Contains:
Dry Body Brush Brush (medium-firm)

travel-friendly cotton bag with drawstring
Features:
made of natural agave sisal bristles and beechwood handle
ergonomic design: easy to hold with hand strap for optimal control
can be used with or without clothing, depending on your skin type
brush, shower, moisturize, with or without clothing.
dimension: 3.7cm x 13.5cm or 1.5 inch x 5.25 inch
Directions: 
For sensitive skin, please use on top a thin layer of clothing e.g., sleepwear, t-shirt, yoga wear. Use anywhere at any time. 
Without clothing: once or twice a week. Ideal to use in the bathroom as you will see dead skin shedding. Do not over-exfoliate.
Step 1: before showers, gently and slowly brush your skin from toe to neck in long strokes toward your heart. Go over each area two or three times.
Step 2: at your belly and back, brush in a clockwise motion.
Step 3: use a vitamin-rich moisturizer or body oil immediately after. 
Care Tip:
Lightly rinse and lay flat (bristles down) to dry
Disposal:
repurpose the brush for shoe cleaning, general house cleaning, gardening, etc.

bristles: cut with scissors then compost

handle and strap: check the city's waste management info before disposal. If unsure, always consider composting in the backyard over throwing into the garbage.

Choose options