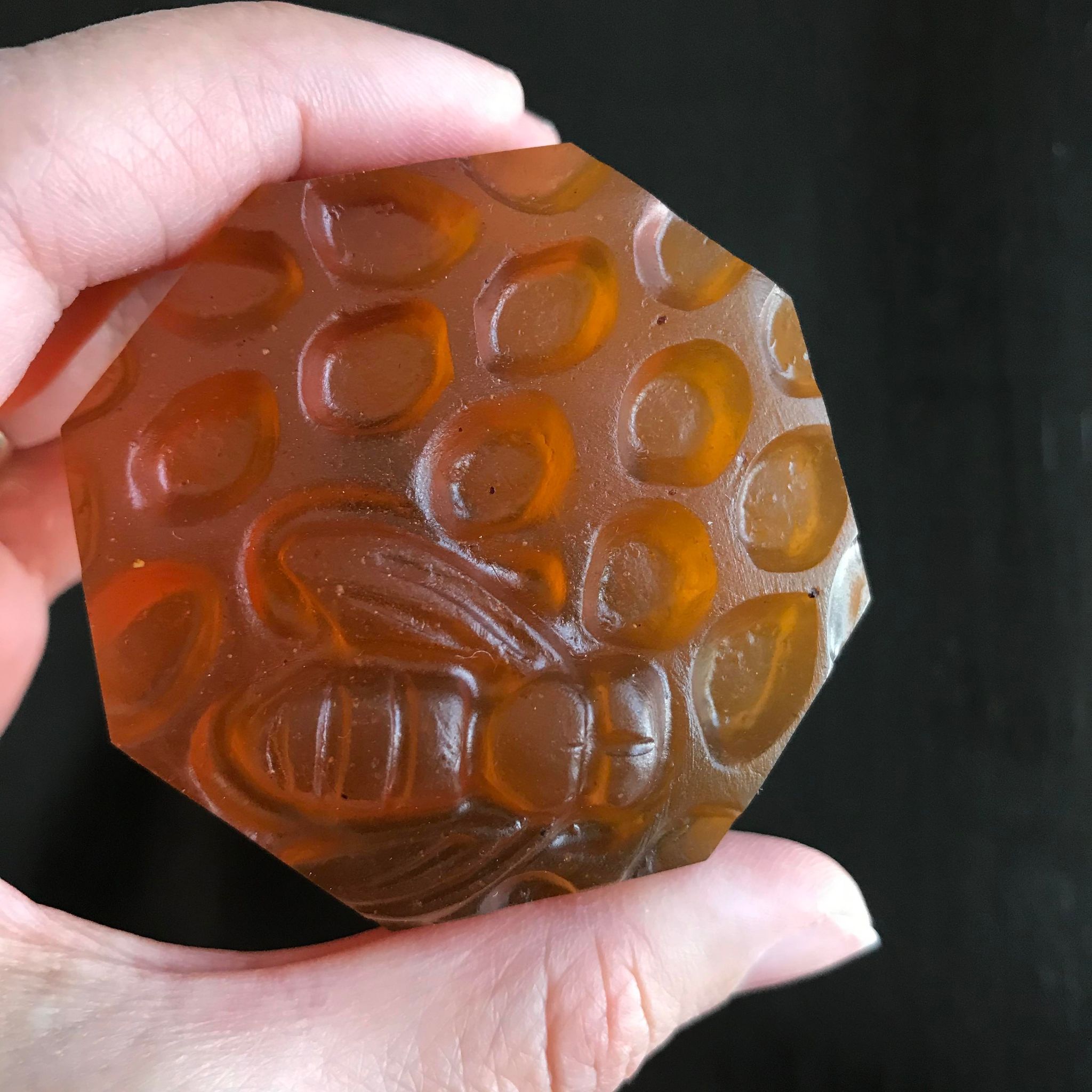 Gotta love bees and the natural vegetable glycerin soap they inspire!
Our SNC Honey Glycerin Soap made with raw honey is the ideal soap for soothing your skin. It is lightly fragrant, lathers well and is does wonders for moisturizing the skin. Great for all skin types.
This soap comes wrapped in our eco-friendly compostable soap bags.
Ingredients: coconut oil, sustainable palm oil, safflower oil, glycerine (Kosher, of vegetable origin), raw honey, purified water, sodium hydroxide, sorbitol, propylene glycol (made from vegetable glycerine), sorbitan oleate, oat protein, turmeric, and honey fragrance oil.
Choose options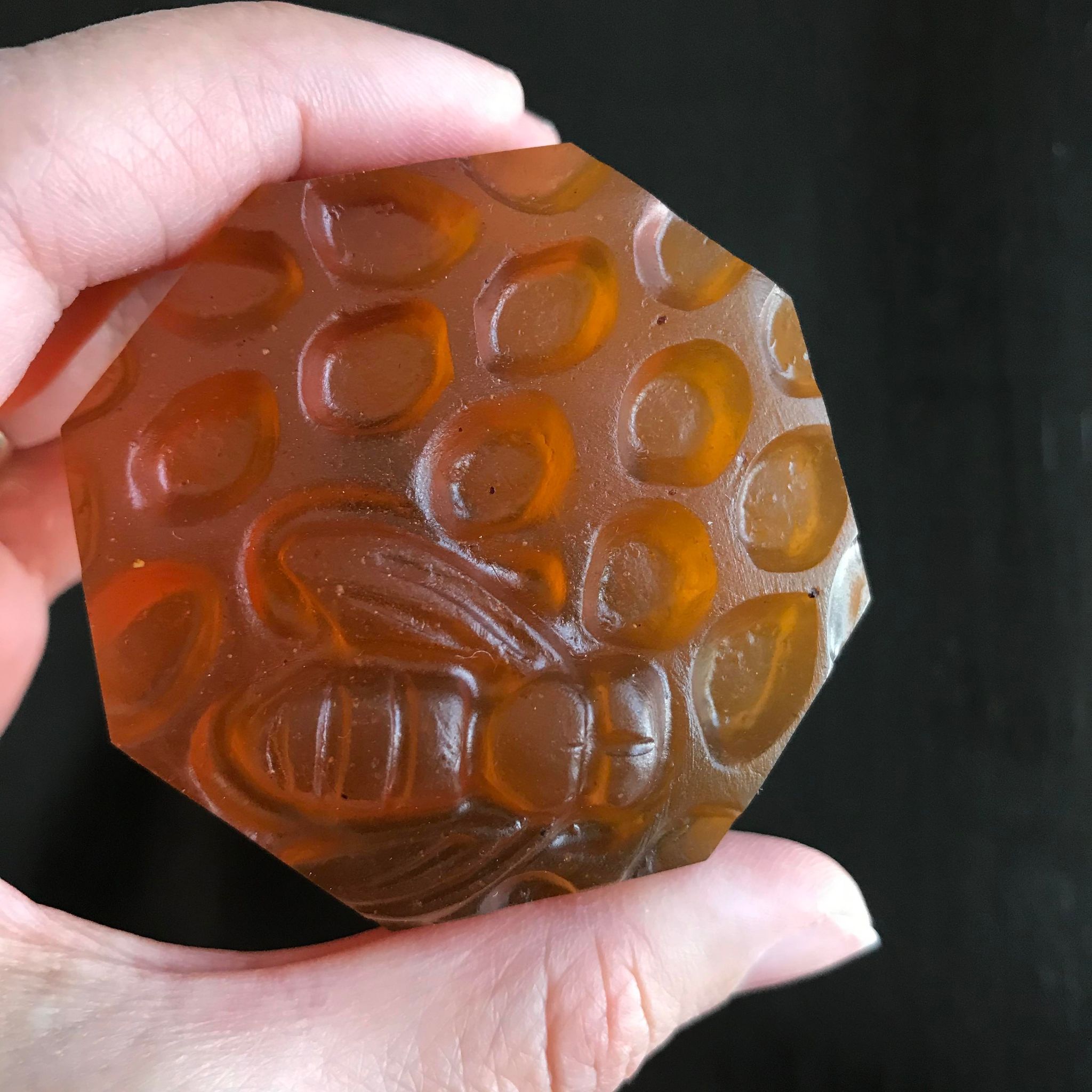 Good till the last bubble
First home-made soap I have used until nothing is left.