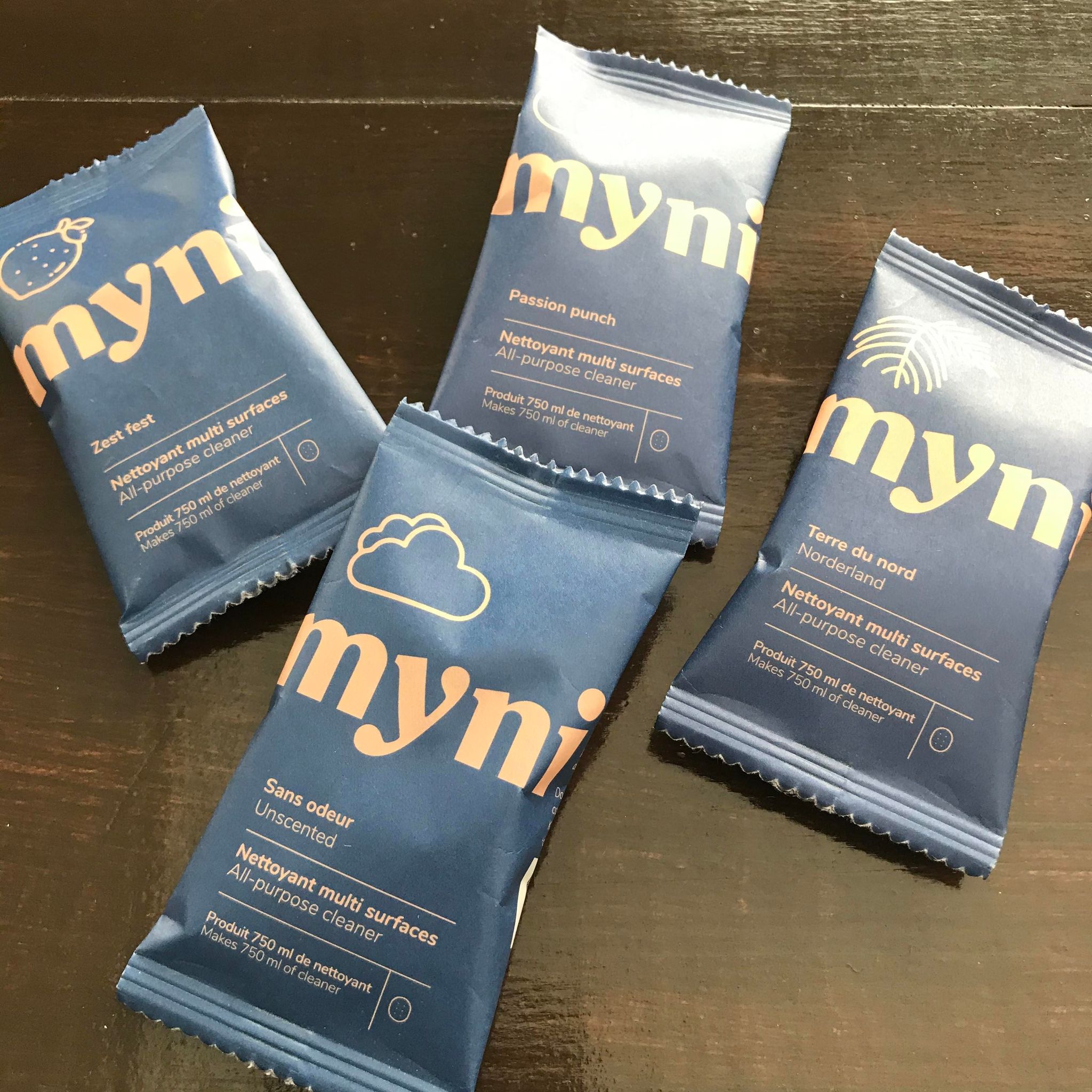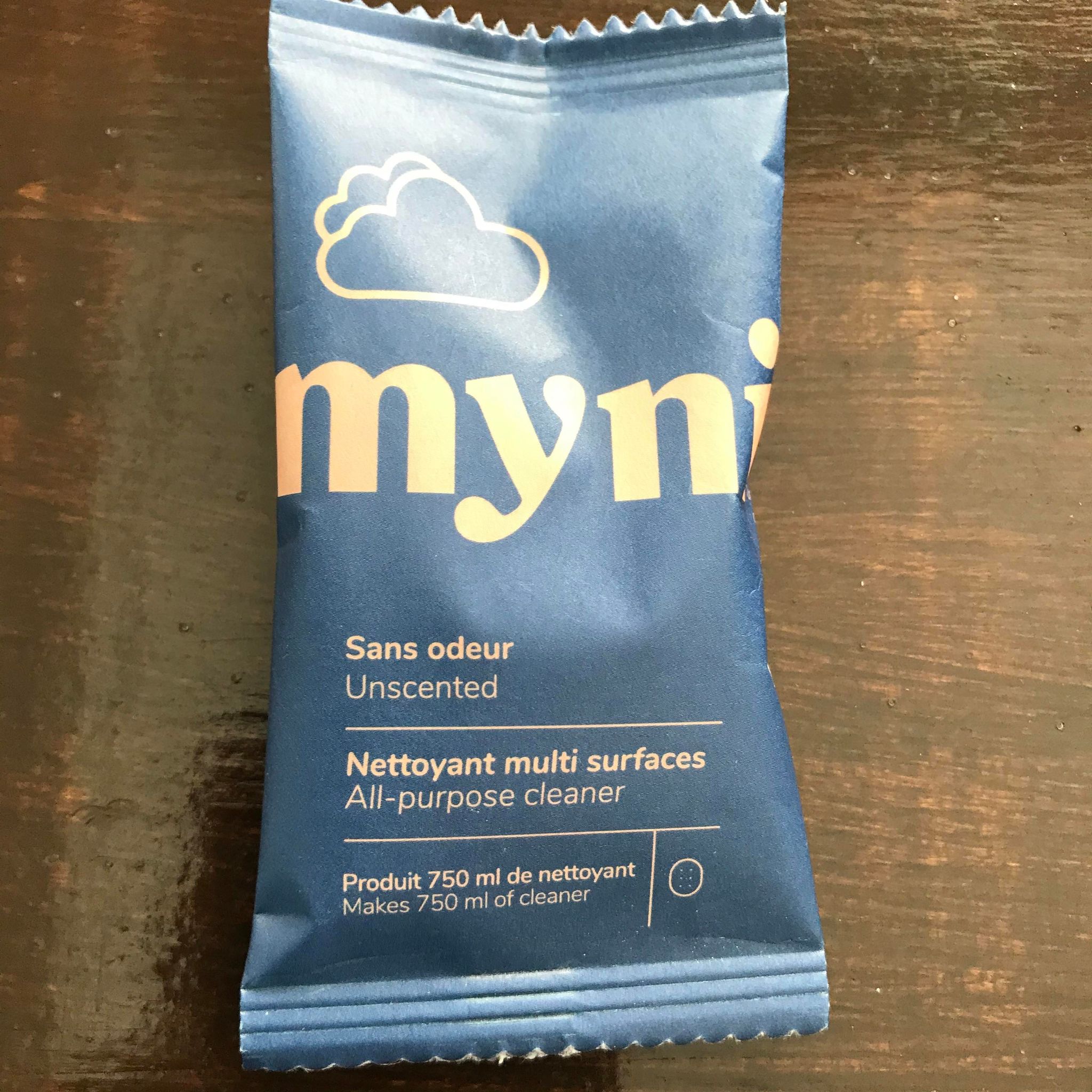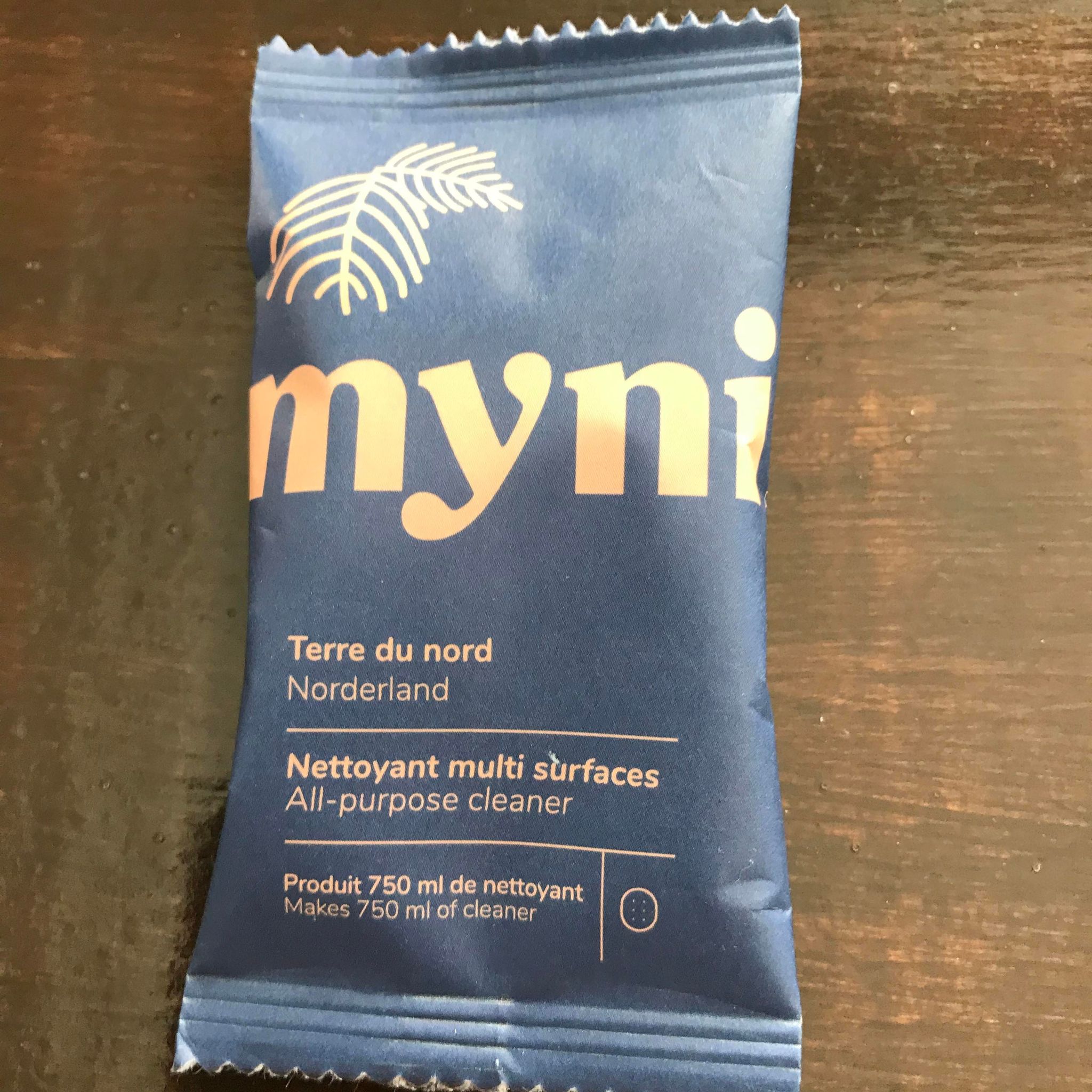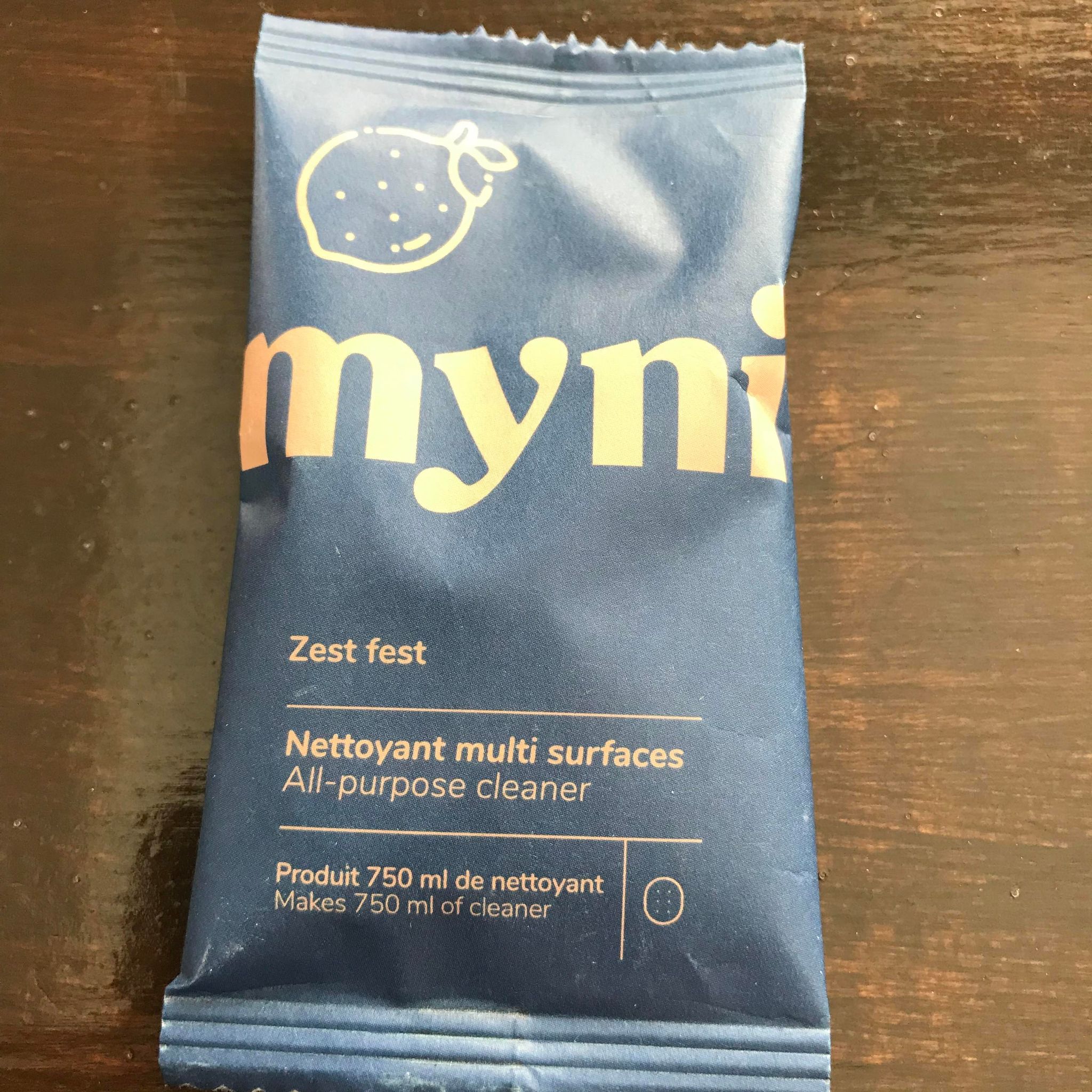 Looking for a good eco-friendly all-purpose cleaner for every room in the house, from the kitchen to the bathroom? If so, how about one of these myni all purpose cleaner concentrate cleaning tablets?
Discover this NEW powerful myni all-purpose cleaner for eco-responsible, toxic-free cleaning. This small tablet has great cleaning power!

These tablets made in Quebec come in a variety of scents - 'Nordeland' (Black Spruce), 'Zest Fest' (Lemon & Mint), 'Passion Punch' (Grapefruit & Mango) and Unscented.
Love shopping for Canadian made products? Myni is one Canadian company who is making a difference to both the planet and the way we clean our homes.
At myni, they believe that small actions can make a big difference.
*Biodegradable
*No parabens
*No artificial colors
*No water (you supply your own)

Start with one of these all purpose cleaning tablet scents and eliminate another single-use plastic bottle from your home by simply rinsing out and refilling a bottle you already have.
One myni tablet makes up to 750 ml of all purpose cleaning solution.
Ingredients
Citric acid, Sodium carbonate, Sodium benzoate, Coco sodium sulfate, Potassium sorbate, Natural house fragrances
Instructions
Fill a 750 ml (16 oz) bottle with water.
Drop in the cleaning tablet.
Close the bottle and wait for the tablet to completely dissolve before using.
Thanks for composting the packet after you're done!
You can also purchase cleaning tablets as part of a kit. 
Individual reusable spray bottles (sold separately) are also available if you don't already have spray cleaner bottles you can reuse.
For the complete line up of myni products we carry please visit our myni cleaners page.
We also offer complimentary tags for each cleaning tablet. Simply write the scent used on the back of the tag. 
Choose options