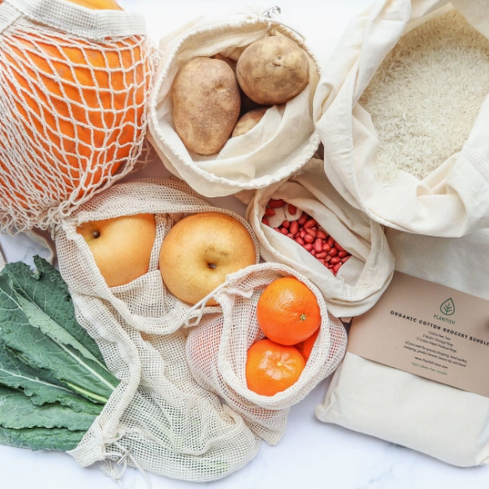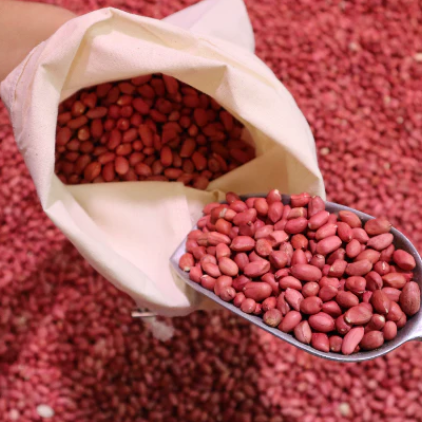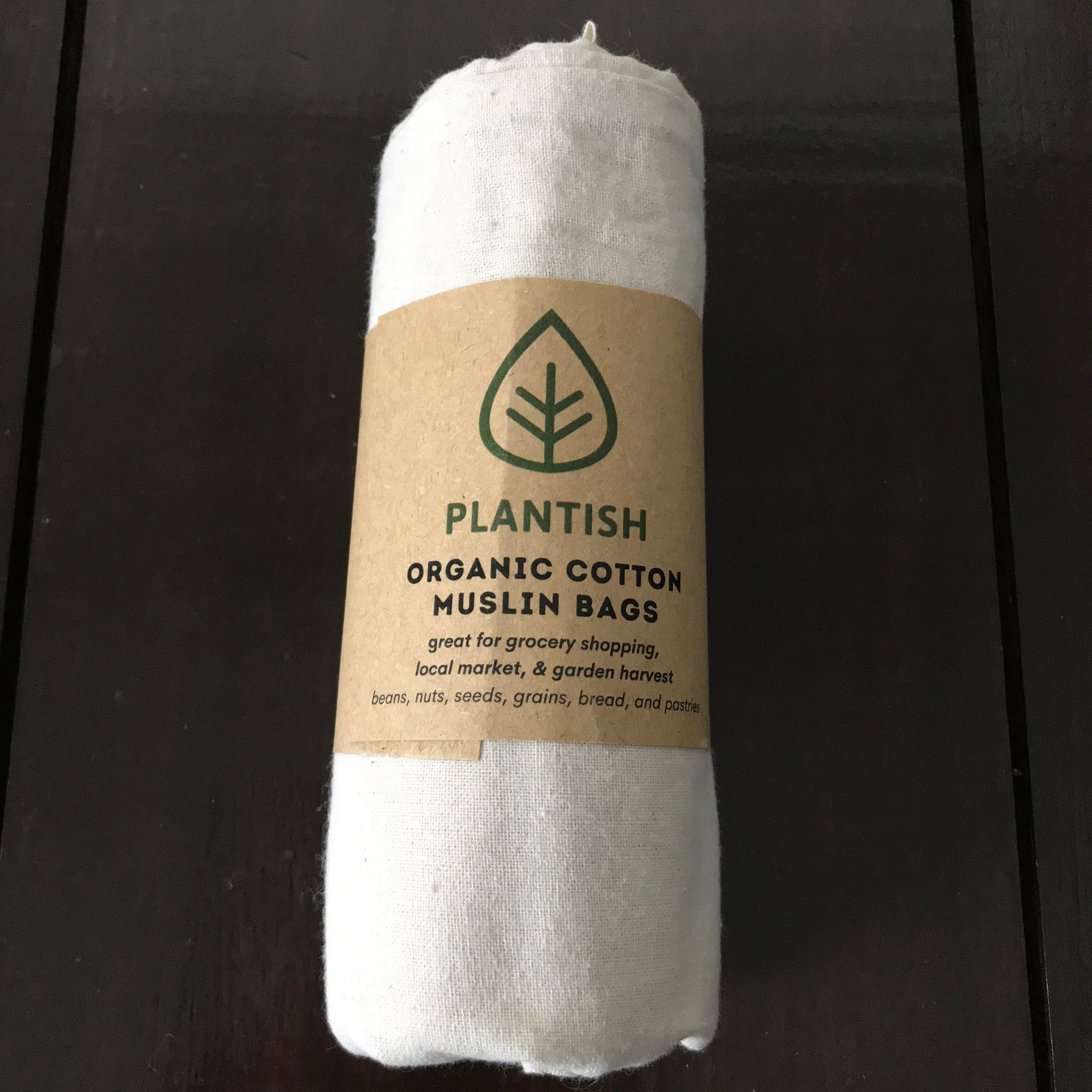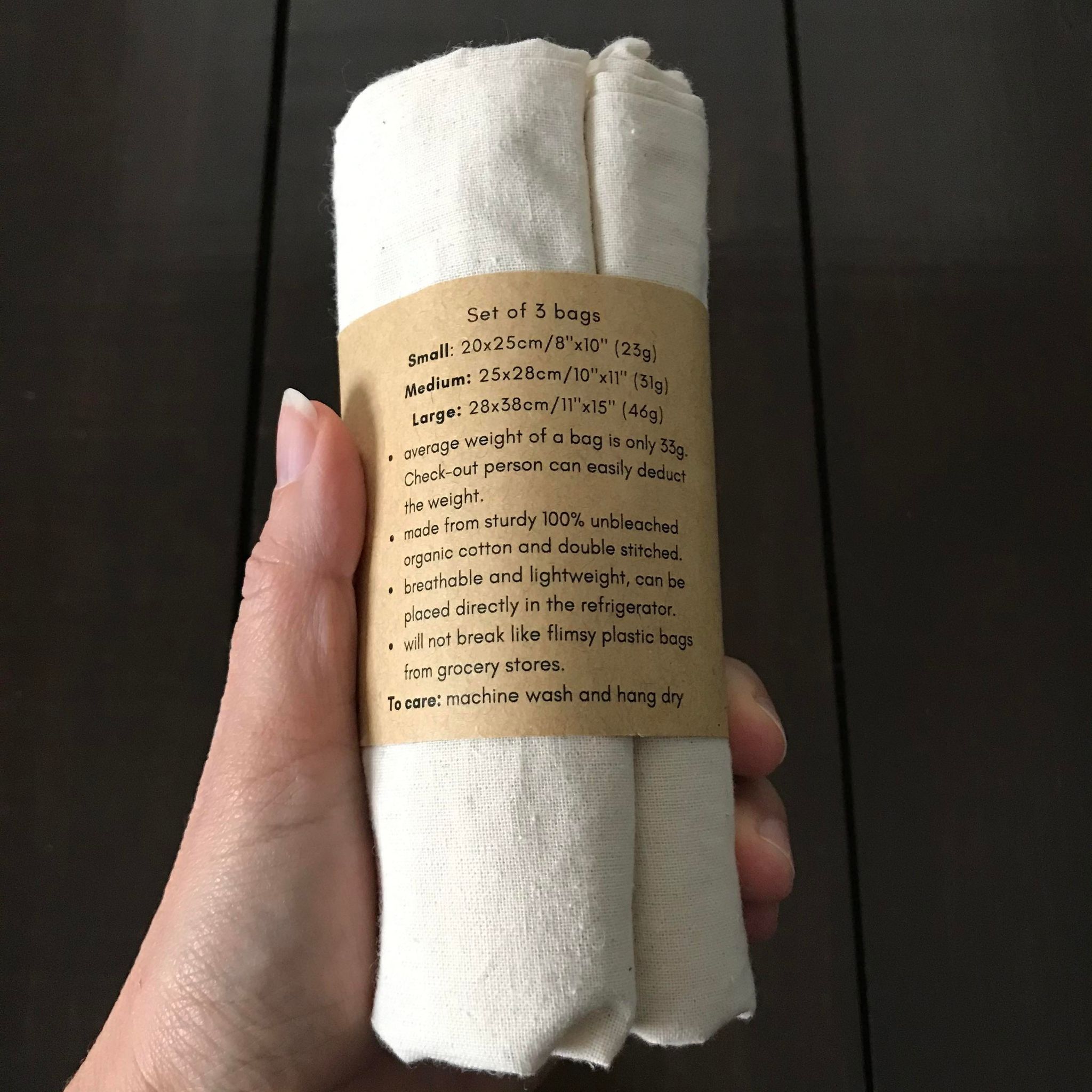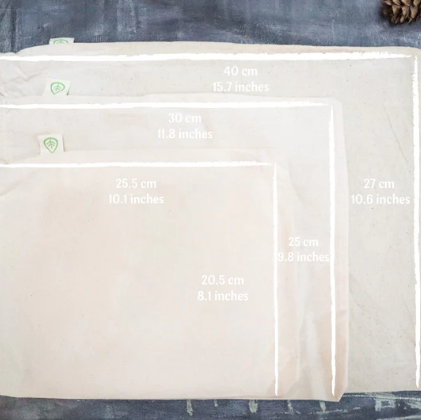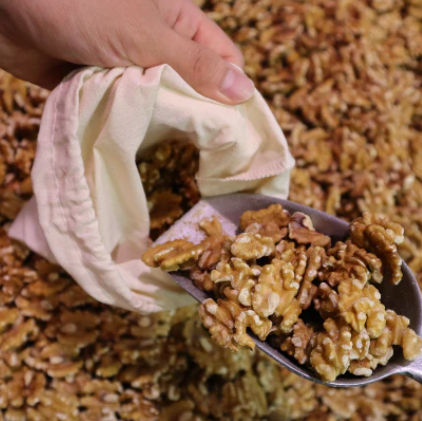 Looking for some food storage bags? If so, you bound to like this set of Organic Cotton Muslin Bags from Plantish.
Compared to produce Bags for fruits and veggies, this set of 3 muslin bags are best for storing beans, nuts, seeds, bread, and pastries. 
Replacing plastic bags for shopping and storage, muslin bags are great for protecting delicate greens (lettuce, spinach, kale etc.), electronic devices (phone, laptop), fine china and glassware, etc.
Frustrated to see greens dry up in the fridge? Spray greens and place into a damp bag before putting them in the fridge. 

No plastic components (metal toggle), 100% plastic-free.
Set of 3 Contains
1 Large Cotton Muslin Bag (40 x 27cm/15.7 x 10.6in)
1 Medium Cotton Muslin Bag (30 x 25cm/11.8 x 9.8in)
1 Small Cotton MuslinBag (25.5 x 20.5cm/10.1 x 8.1in)
Features
organic cotton:

 

grown without pesticides, better for the environment and the human body
quick-drying:

 

no more wet smell from plastic bags.
multipurpose:

 

use it for storage at home, travelling or laundry
durable and economical:

 

last way longer than plastic and petroleum-based fabric
Directions
use as reusable grocery bags, lunch or bread bags 
use closet or travel organizations
Care Tips
machine wash in cold water
air dry or tumble dry on low temperature
remove stain with soap or cold machine wash
avoid bleaching
Disposal
cut into small pieces before composting to avoid getting caught in the compost machine
Choose options