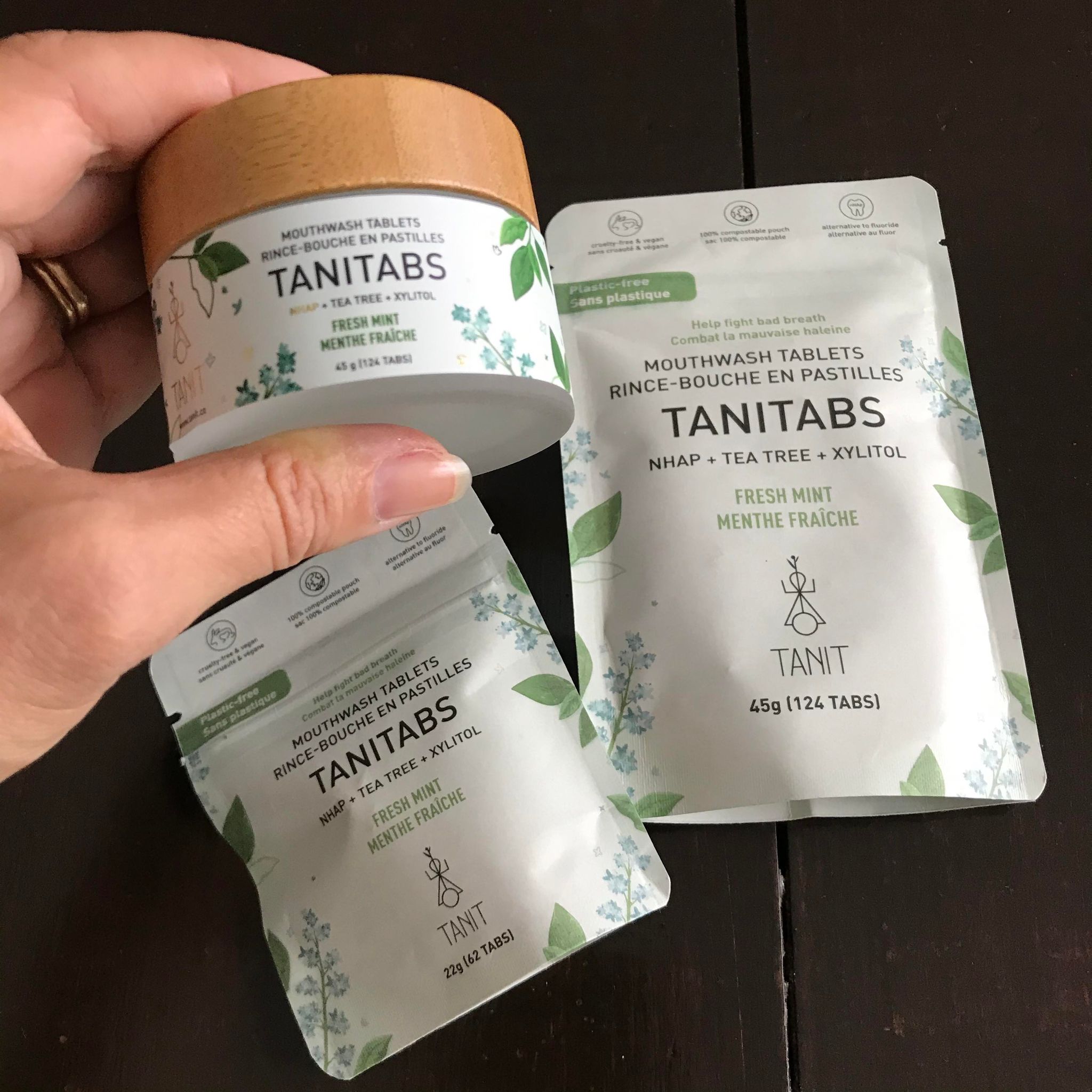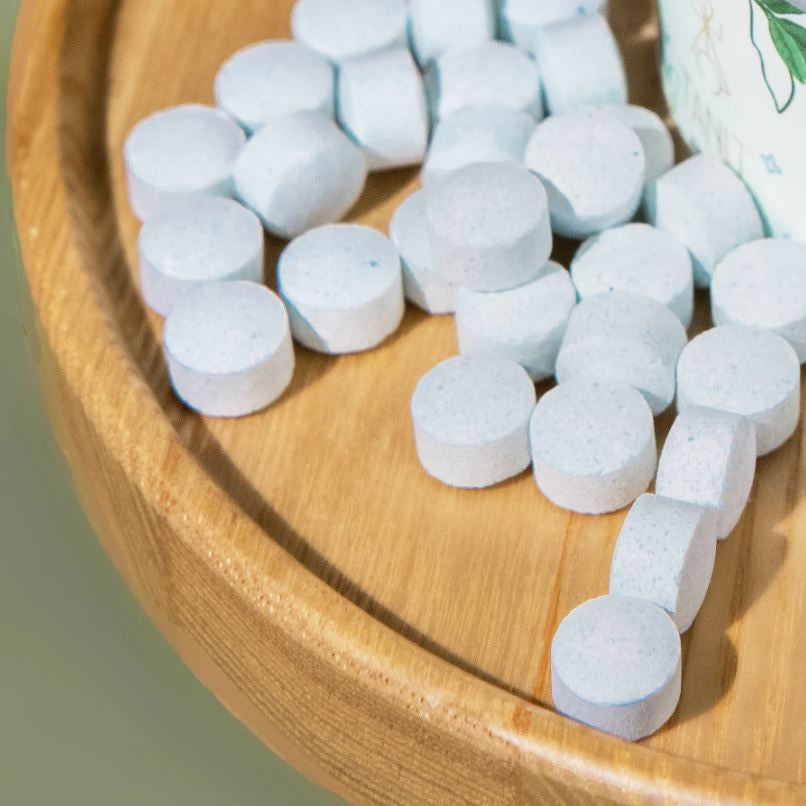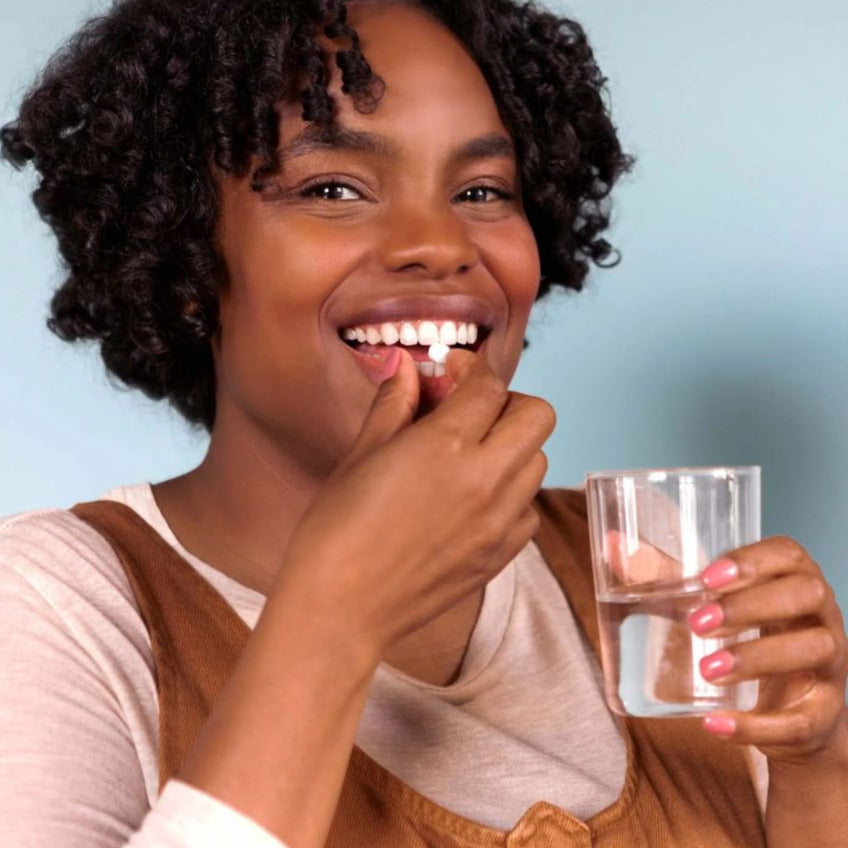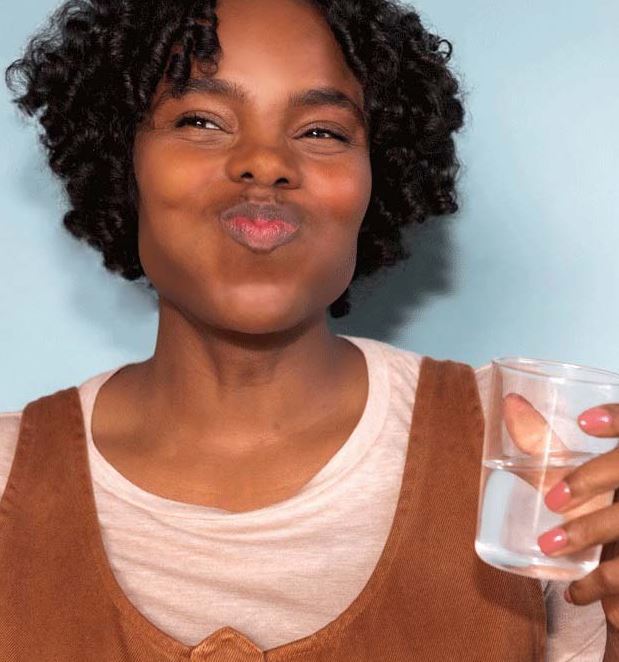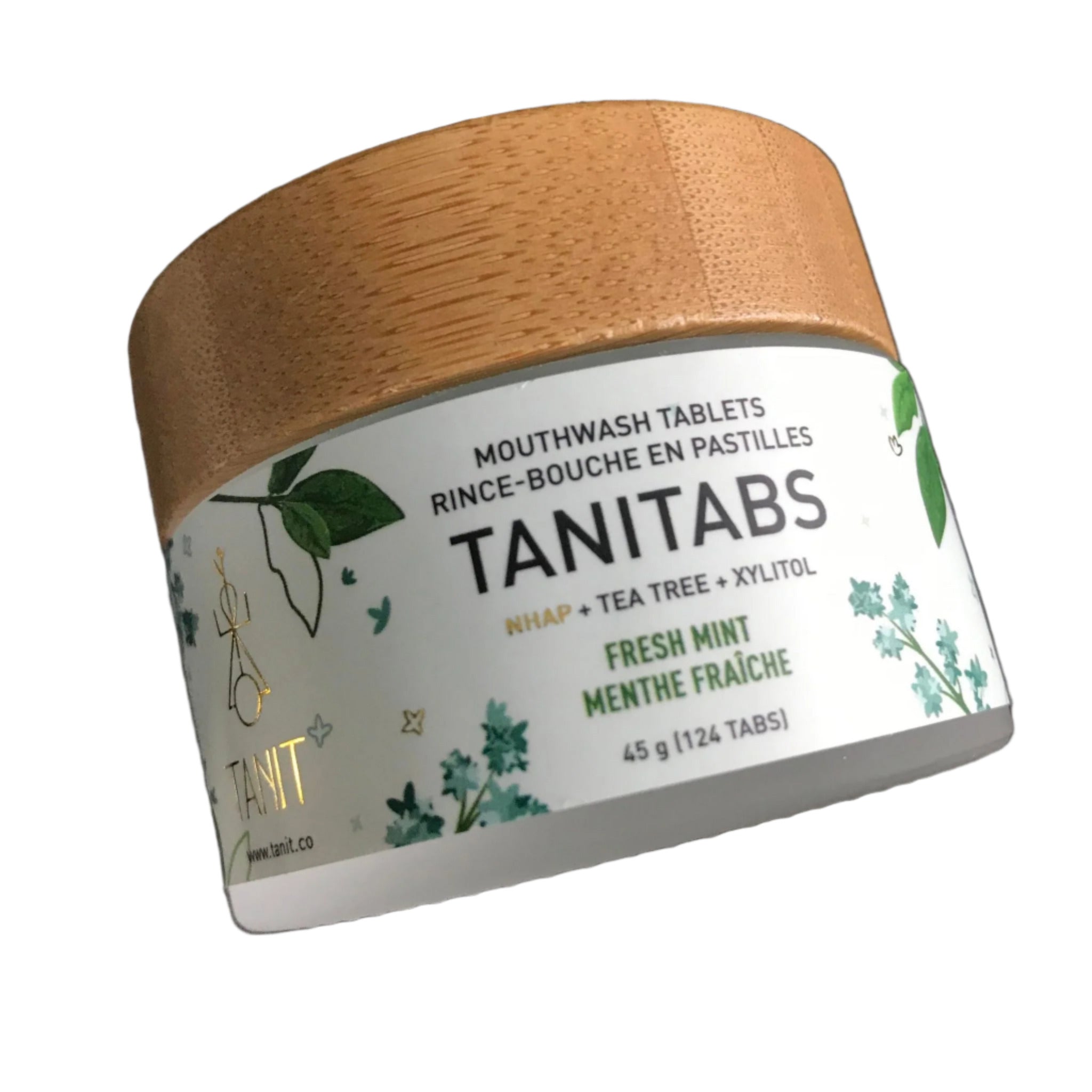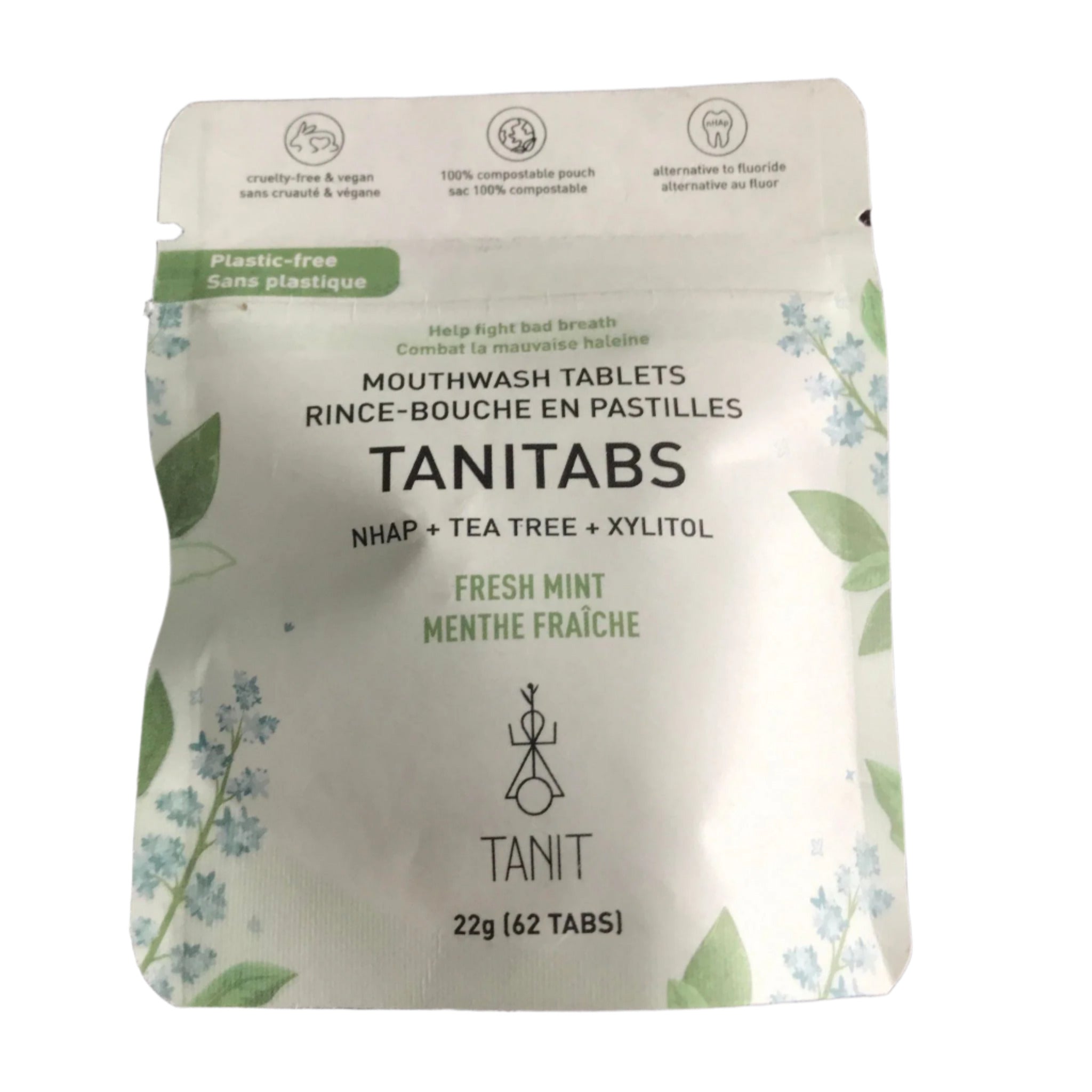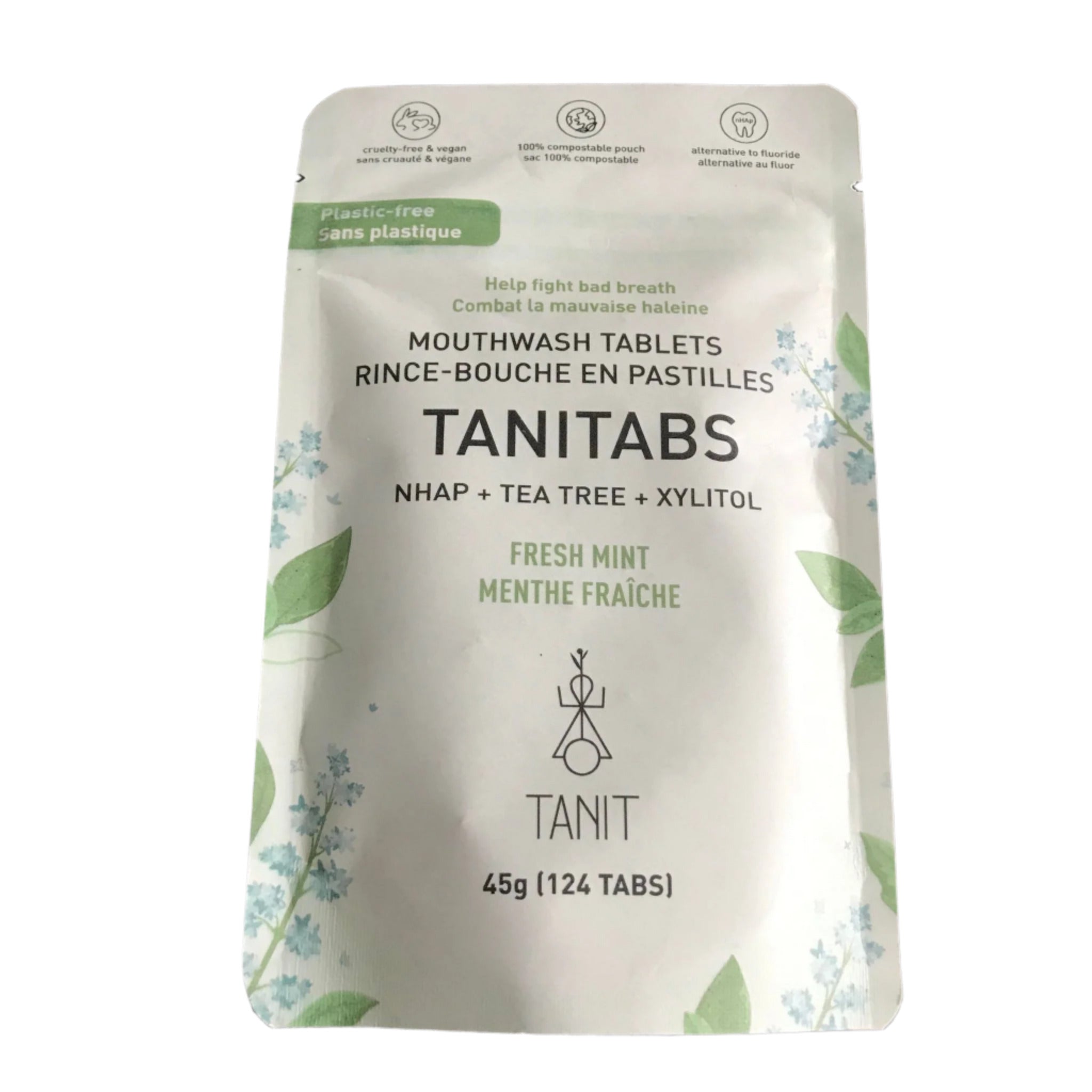 Looking for a plastic-free mouthwash option? We're excited to offer TANIT Mouthwash Tablets made in Canada.
You can now experience an icy cool refresh at home or on the go with dissolving mouthwash tablets made in Quebec by the Canadian brand TANIT.
KICK BAD BREATH (AND PLASTIC) FOR GOOD
Enjoy long-lasting fresh breath and oral care protection with a science-backed formula sourced from nature. Plastic-free packaging is sure to make smiles even brighter! 
IT'S AS EASY AS 1-2-3
STEP 1: Break one tablet apart with teeth.

STEP 2: Take a sip of water.

STEP 3: Swish together for 30 seconds and spit out. Minty fresh!
BETTER ORAL HEALTH FOR BETTER BREATH
TANITABS mouthwash tablets are packed with safe, natural, ingredients that are also scientifically-proven to perform like vegan nHAp and organic xylitol.
Odour-neutralizing zinc citrate, Aloe vera and grapefruit seed extract work together to help keep bad breath and gingivitis at bay.
Natural spearmint & peppermint extracts pack an extra punch for amazing taste and icy-cool freshness.
Features
Kick bad breath (and plastic) for good
Experience an icy cool refresh at home or on the go with dissolving mouthwash tablets.
MADE WITH nHAp, a scientifically-proven alternative to fluoride.
Eliminate bad breath
Tackle plaque & gingivitis
Fight tooth decay & sensitivity
Treat dry mouth
Whitens teeth gently
Ingredients
 Xylitol, Calcium Carbonate, Kaolin, Sodium Bicarbonate, Zinc Citrate, Aloe Barbadensis Leaf Powder, Sodium Cocoyl Isethionate (Noix De Coco), Stevia, Natural Flavors, Hydroxyapatite, Mentha Virdis Extract, Camellia Sinensis Extract, Menthol, Acacia Senegal Gum, Melaleuca Alternafolia Leaf Oil, Citrus Grandis Seed Extract
***Please note: Xylitol is extremely toxic to dogs. Even small amounts of xylitol can cause hypoglycemia (low blood sugar), seizures, or liver failure.***
Not for Children Under 3 
Keep out of the reach of children. Chocking hazard for children under 3 years old.
TANIT also makes fresh mint, mint charcoal and strawberry toothpaste tablets sold separately. 
Choose options