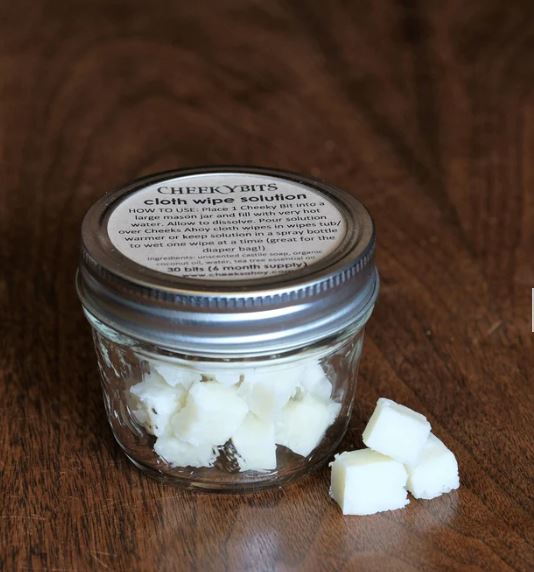 Looking for an alternative to cloth wipes? If so, check out this Cheeky Bits Cloth Wipe Solution from Cheeks Ahoy! Simply pair an order of Cheeky Bits (aka cloth wipe solution cubes) and a set of Cheeks Ahoy Cloth Wipes and you'll have a super-convenient way to completely replace disposable wipes. All you need to do is add water!
Directions
Place 1 Cheeky Bit into a large mason jar and fill with hot tap water. Shake the solution until Cheeky Bit has dissolved.
Pour solution over wipes in your favourite reusable wipes container, or keep solution in a spray bottle to wet your wipes one at a time.
Tip
Keep a handful of dry wipes and a spray bottle of solution in the diaper bag!


Ingredients
Unscented Castile soap, organic coconut oil, water, tea tree oil (used for its anti-bacterial properties).
Choose options