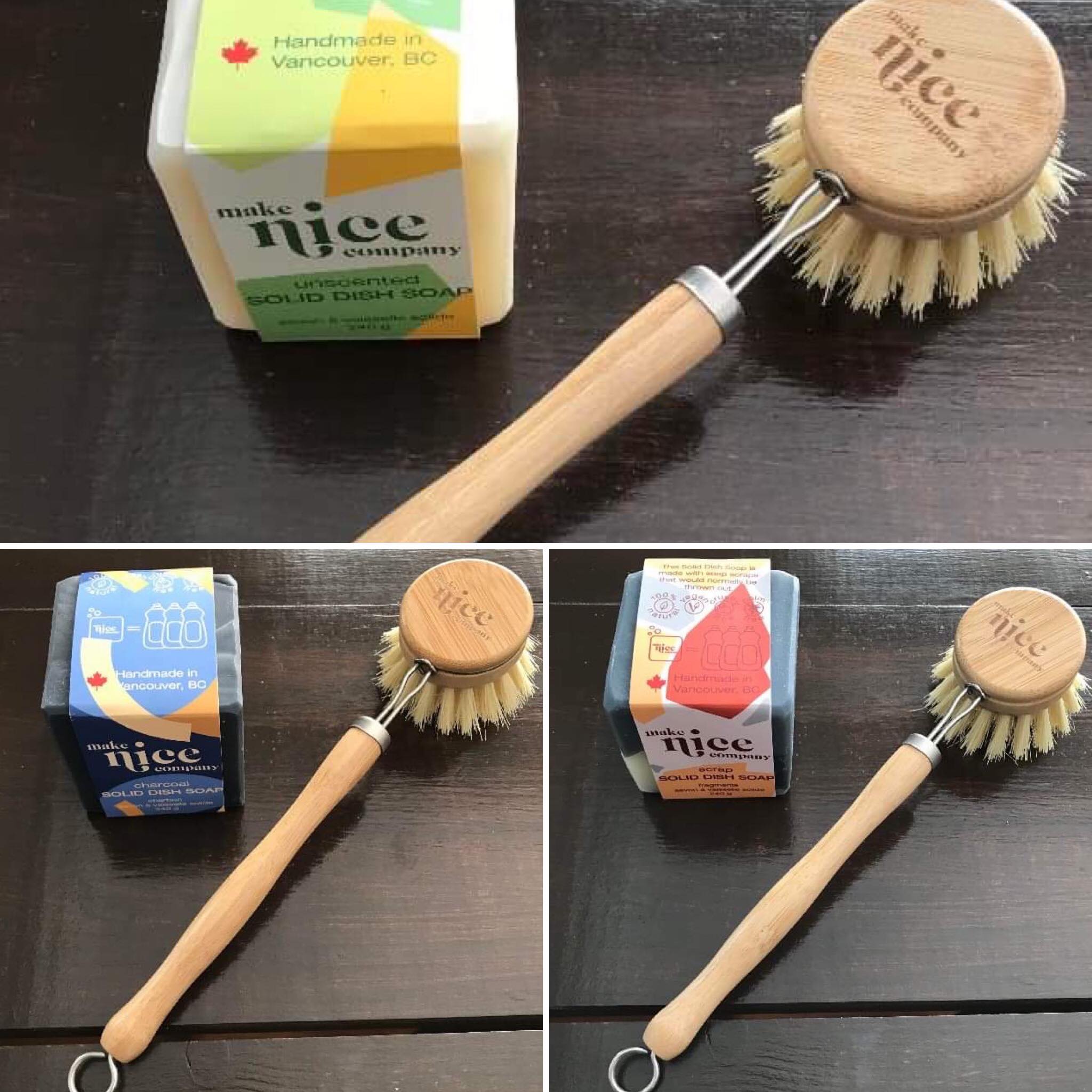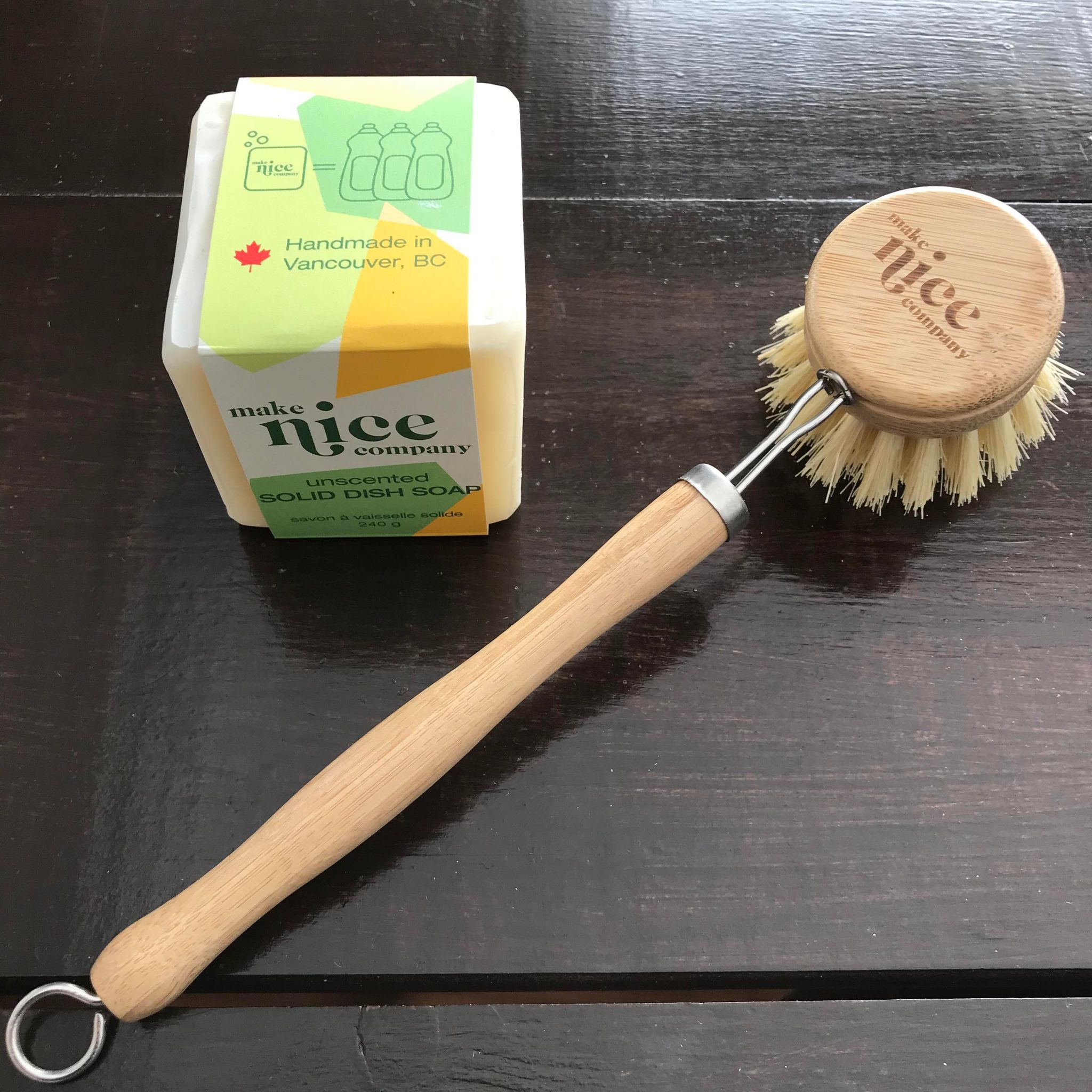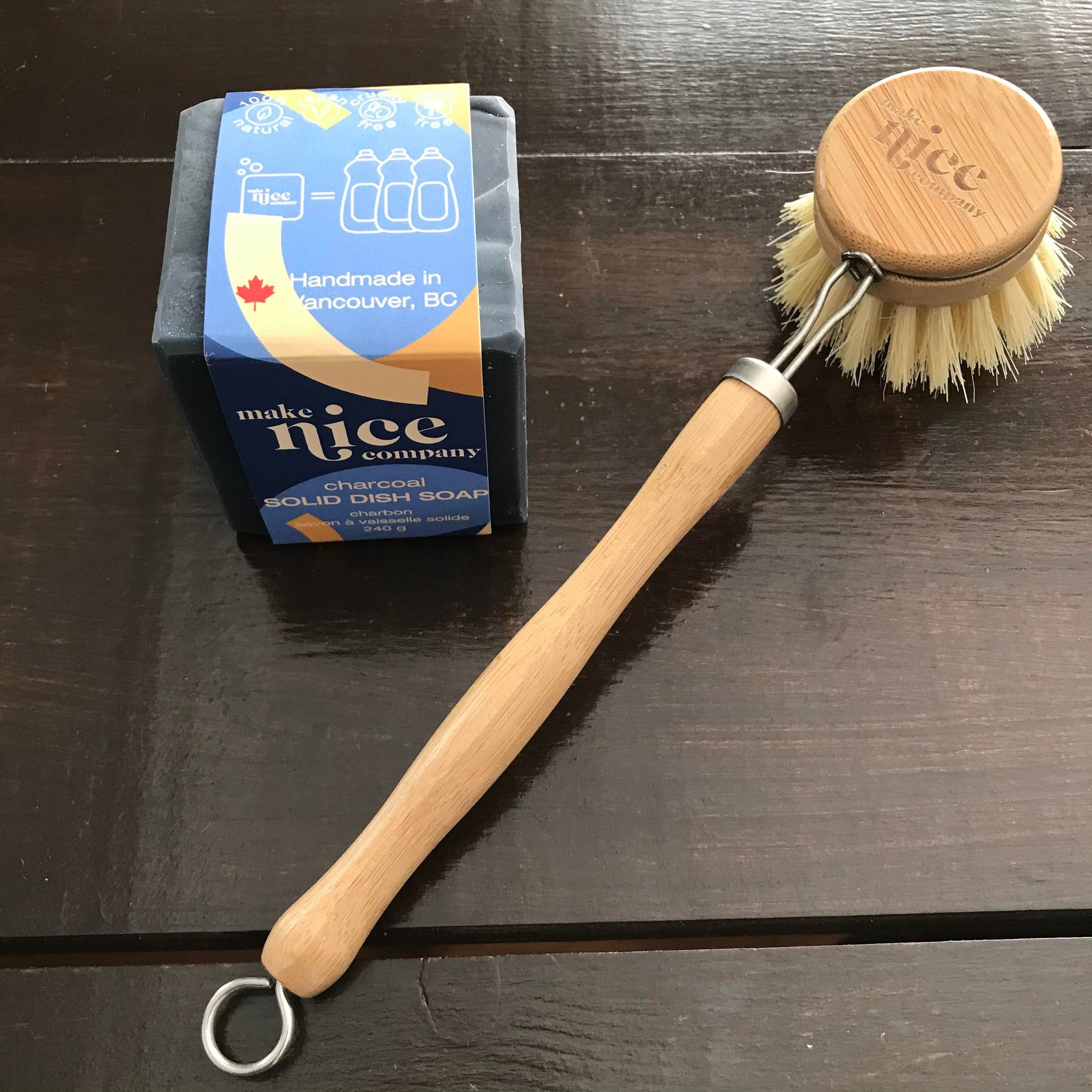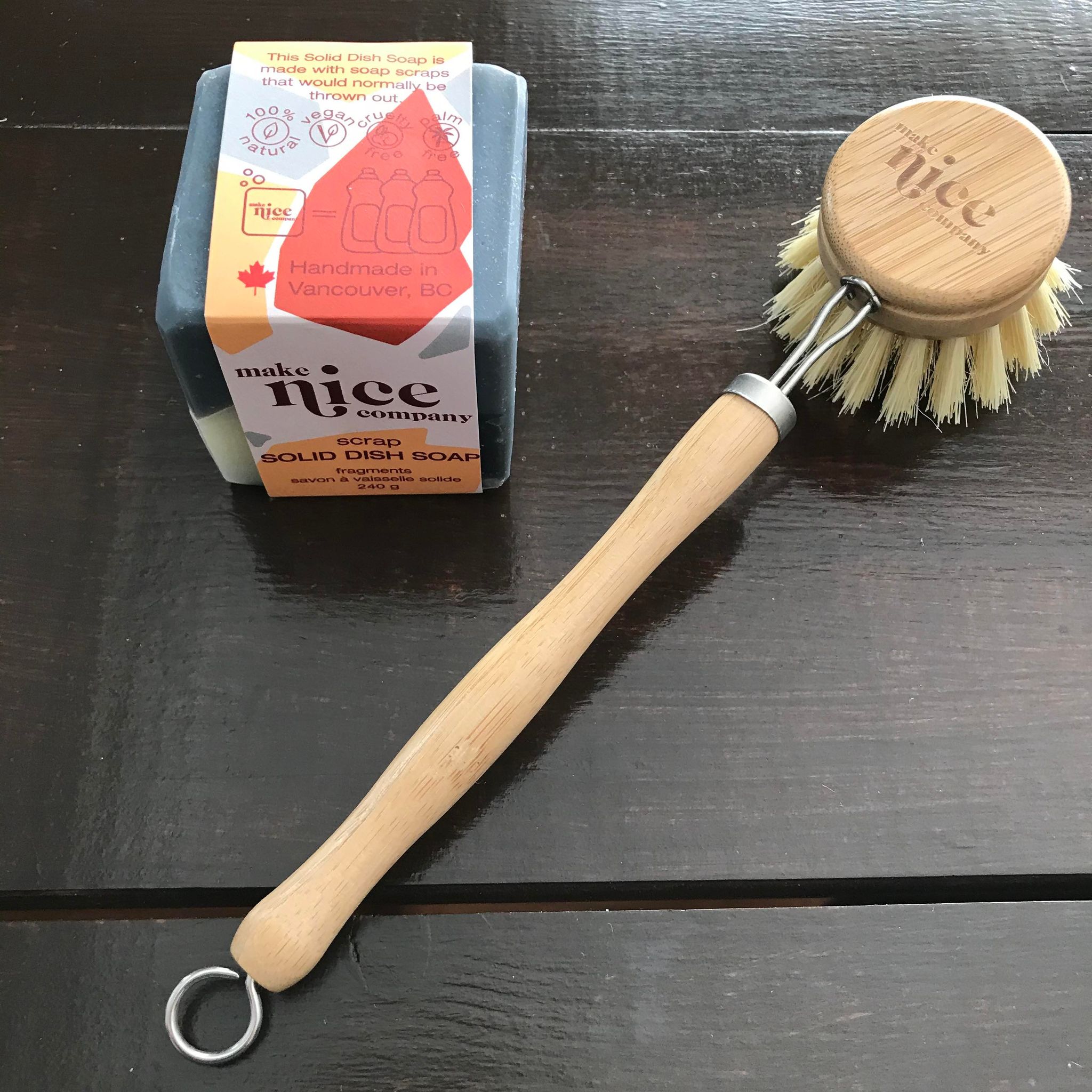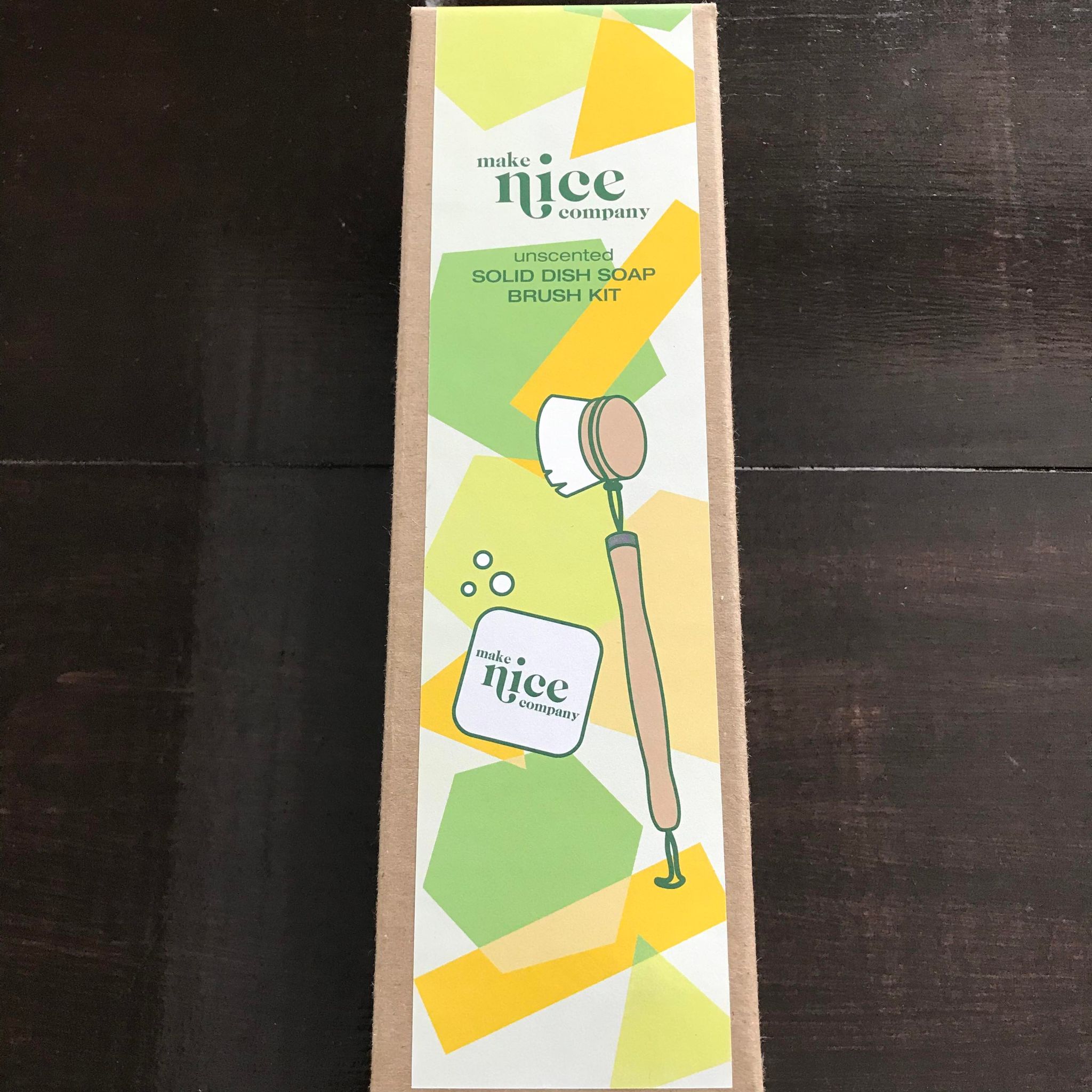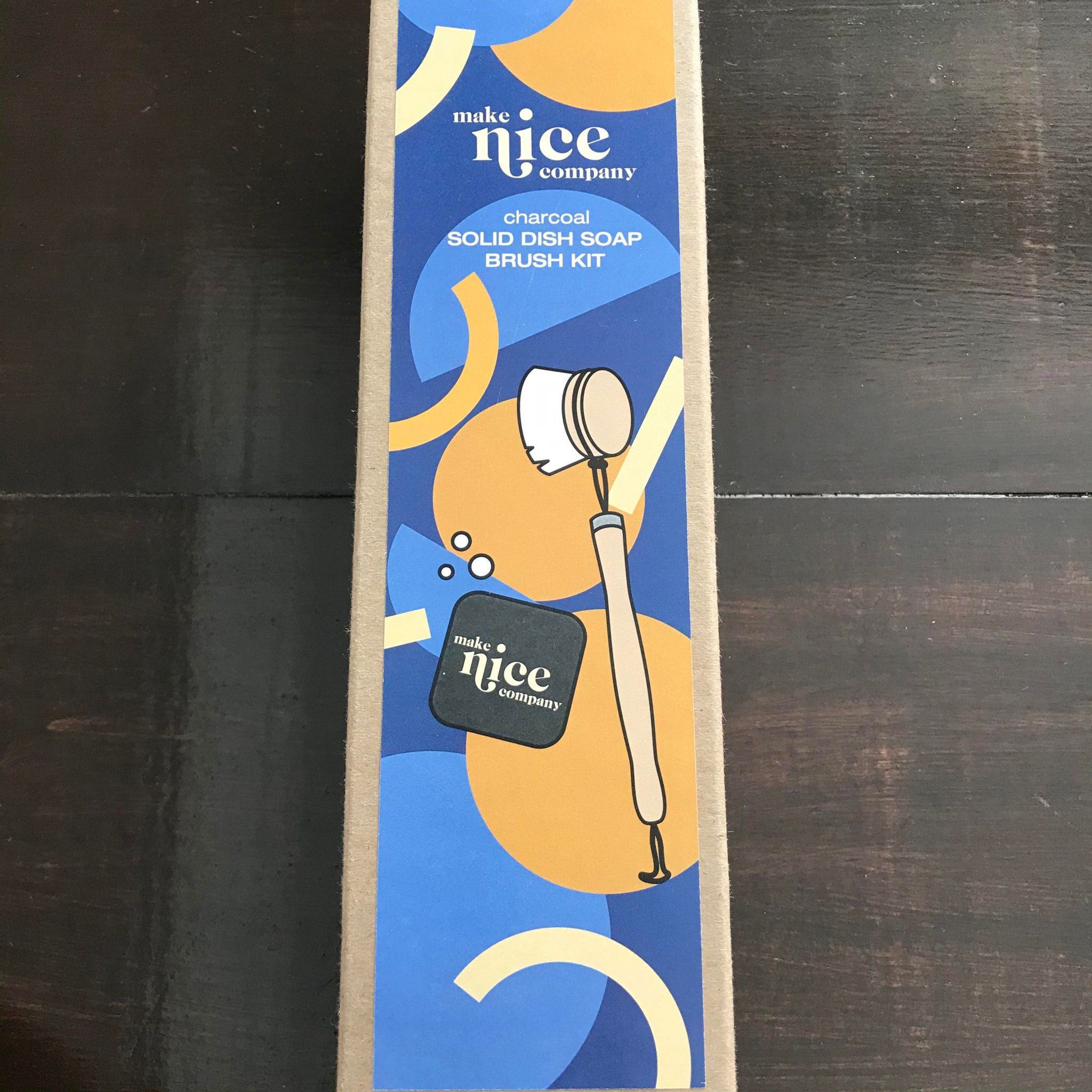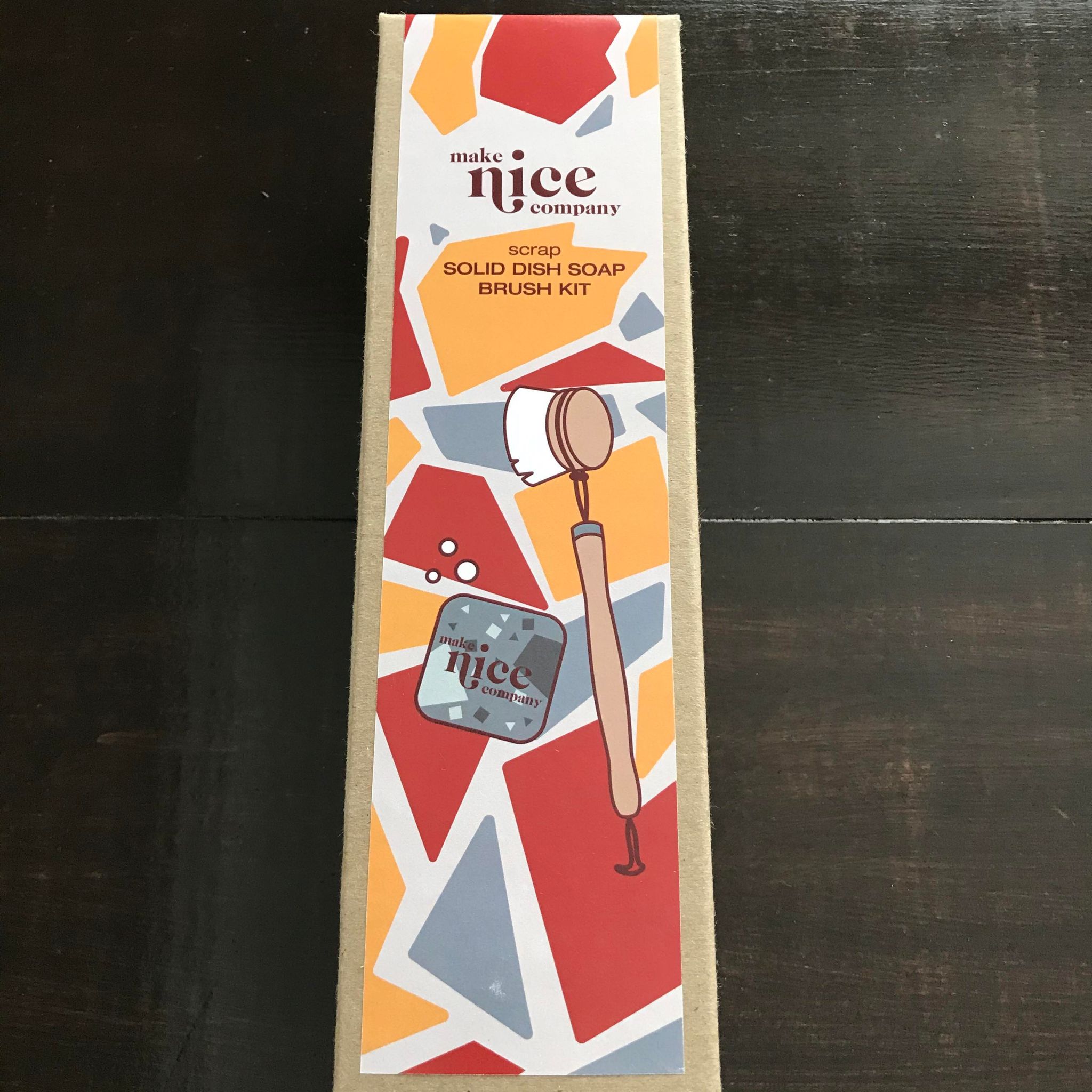 Looking to get started on your zero waste journey? This Dish Soap Brush Kit by the Make Nice Company is a mini starter kit that is the perfect introduction into a non-toxic way of cleaning.
The Brush Kit makes an awesome gift for yourself or someone you love.
This Kitchen Brush Kit comes in three options: Unscented, Charcoal or Scrap. Simply select your favorite solid dish soap.
Manufactured in Vancouver. BC this solid dish soap is a true power-house cleaner that's strong enough to clean the toughest food residue off your dishes while being gentle enough to spot clean your sofa.
This solid dish soap can be used to clean countertops, sinks, ovens, plus much more. It is free of dyes, parabens, scents, made of vegan ingredients, and is Leaping Bunny Certified. 

The dish brush works hard to clean those tricky spots (hello jars) and comes with a replaceable head. The bristles are made from Tampico (of the Agave plant) while the base is made from beechwood. Keep bristles dry between uses by hanging brush. If you cannot keep bristles dry we recommend dipping in vinegar to help kill any bacteria. With proper care, the brush can last 2-3 months and is compostable at its end of life. 
Kit includes:
- 1 solid dish soap (Unscented, Charcoal, or Scrap)
- 1 dish brush

Each kit comes neatly packaged in a compostable box.
Choose options