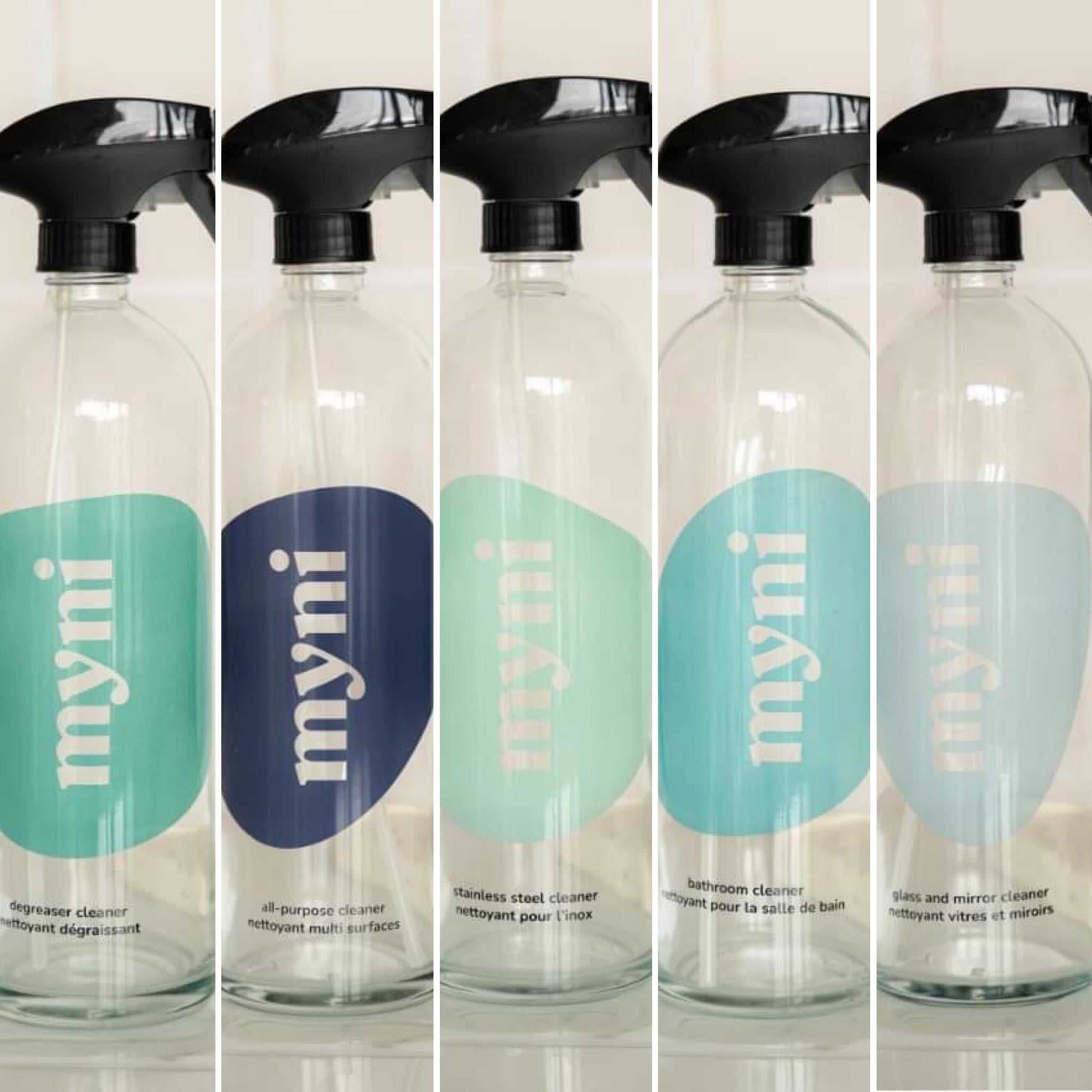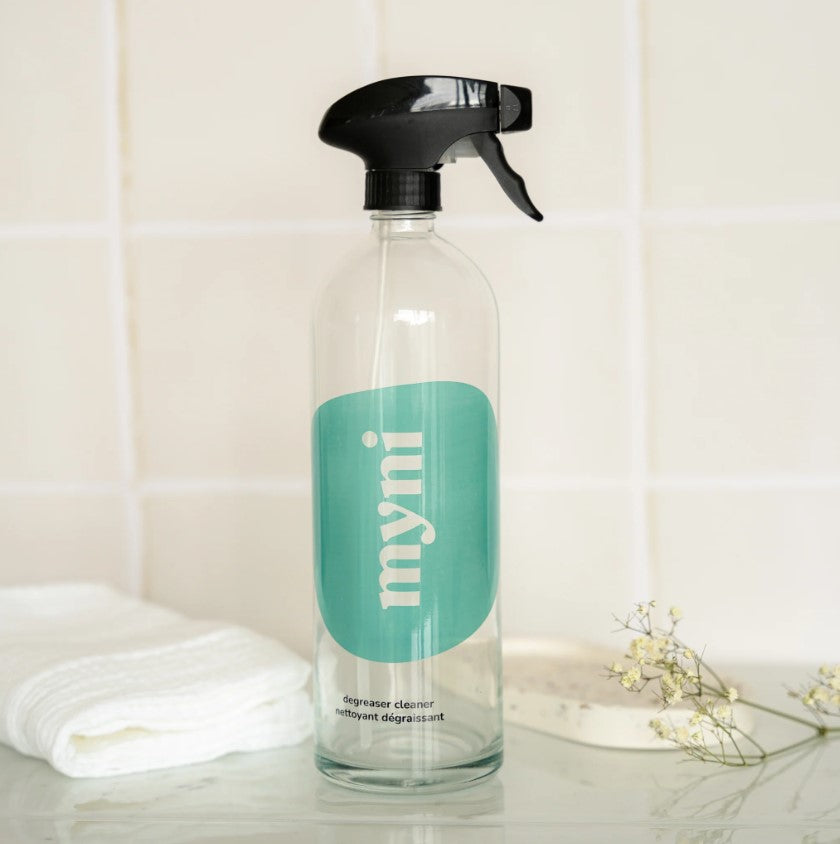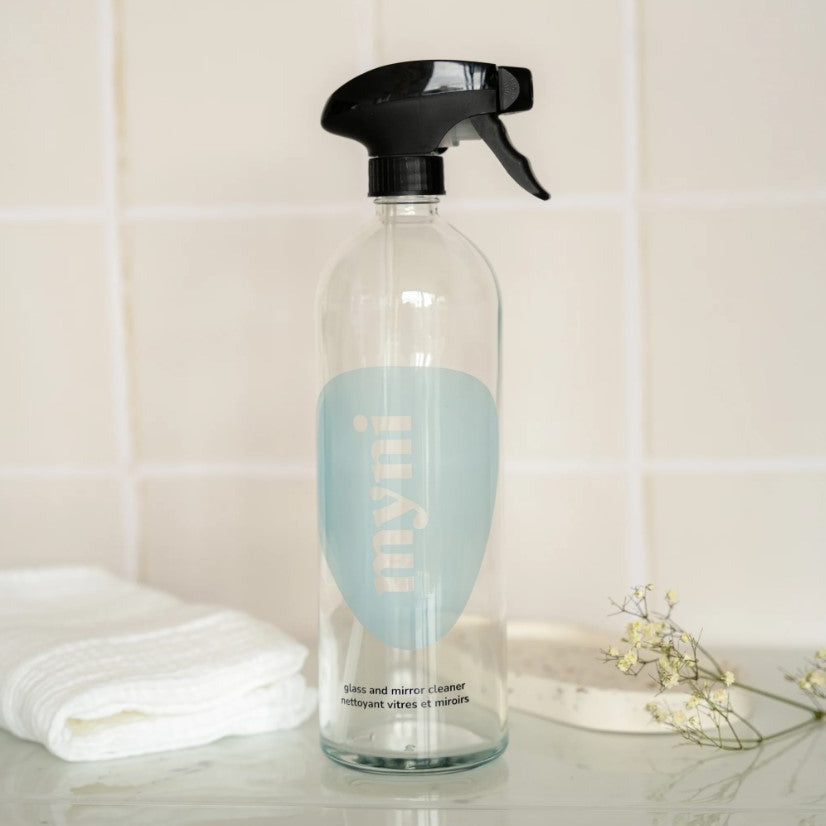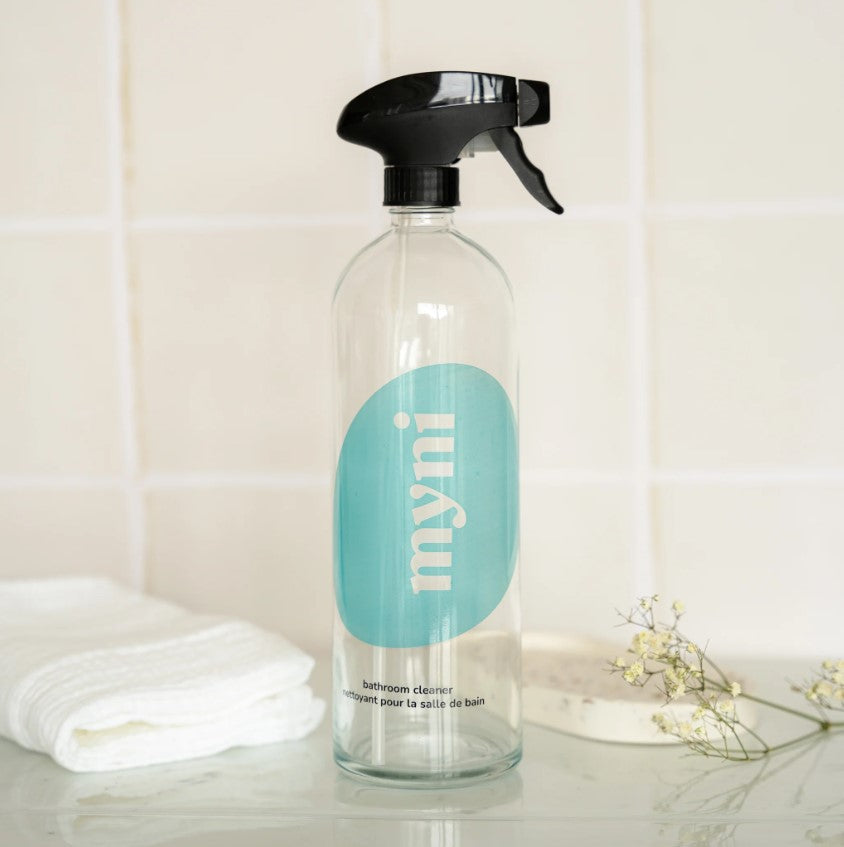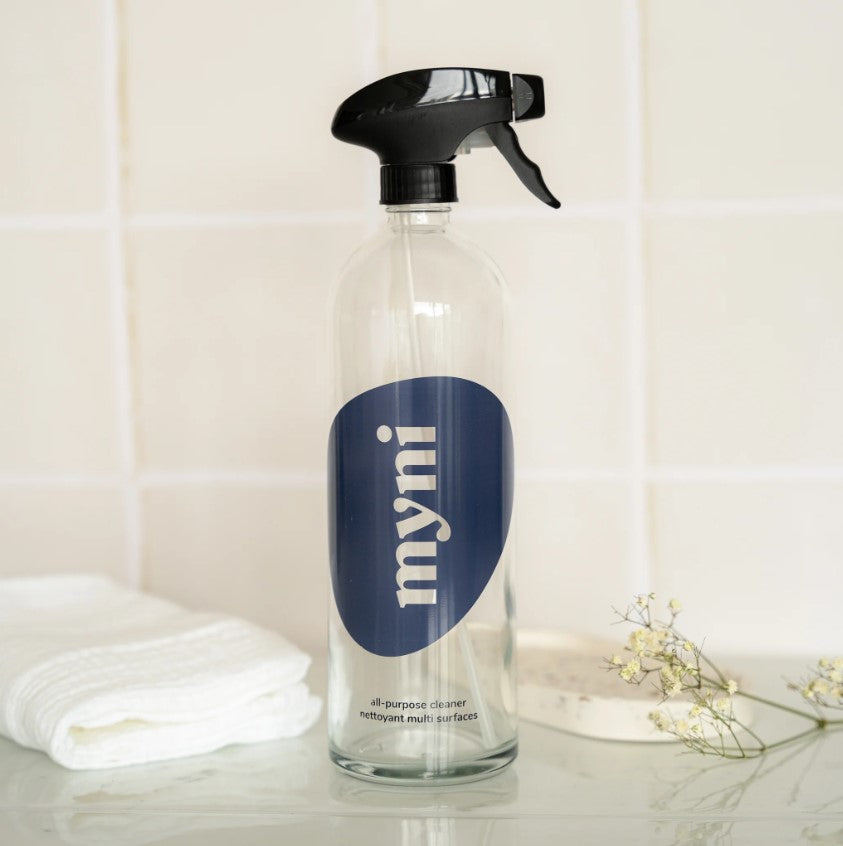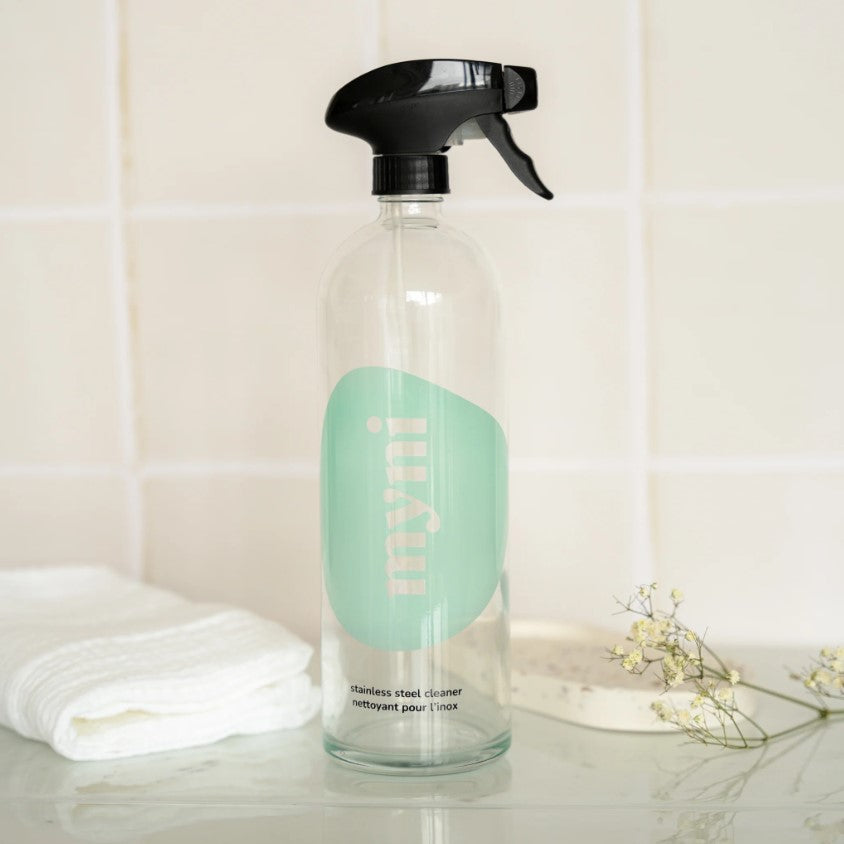 Looking for some myni reusable spray bottles in glass to add to your collection of cleaning products? These high quality 750 ml glass spray bottles are a simple alternative to plastic!
Directions
Fill the 750 ml spray bottle with water

Drop 1 tablet in the bottle

Wait for complete dissolution
  For the complete line up of myni products we carry please visit our Myni Cleaners page.
Choose options