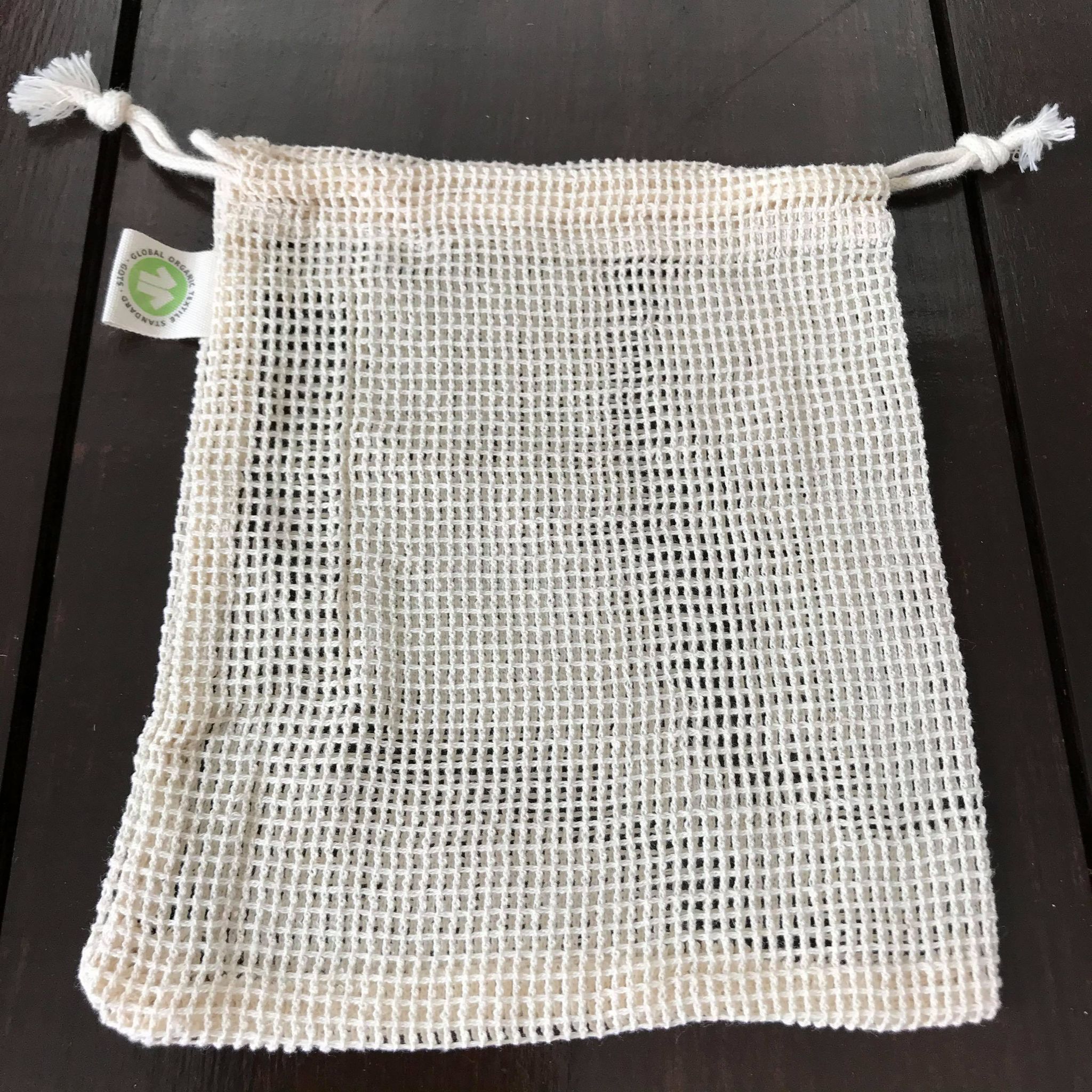 Say NO to plastic bags! Instead use organic mesh bags to collect small or intimate items for traveling or for laundry so they will never go missing again!

This organic cotton mesh bag from Plantish replaces the need to use a flimsy and toxic plastic bag as a multipurpose and eco-friendly storage solution. It comes with a drawstring to keep little items safe and secure. Intimate clothing like underwear, bras, and lingerie often wears out quickly in the washing machine. Using the mesh bag can ensure the effectiveness of washes and also protect delicate clothing.
Features:

organic cotton: grown without pesticides, better for the environment and the human body.
quick-drying: no more wet smell from plastic bags.
multipurpose: use it for storage at home, traveling or laundry
durable and economical: last way longer than plastic and petroleum-based fabric
Directions:
Machine washable in cold water, air dry.

Size:
Each bag is 6.5 L x 6 W

Care Tips:
wash your reusable bag before first use.

loosen stains with a cold rinse, then a warm wash with your detergent of choice; or put in mesh bag, then cold machine wash, and tumble dry on low temperature.
Choose options