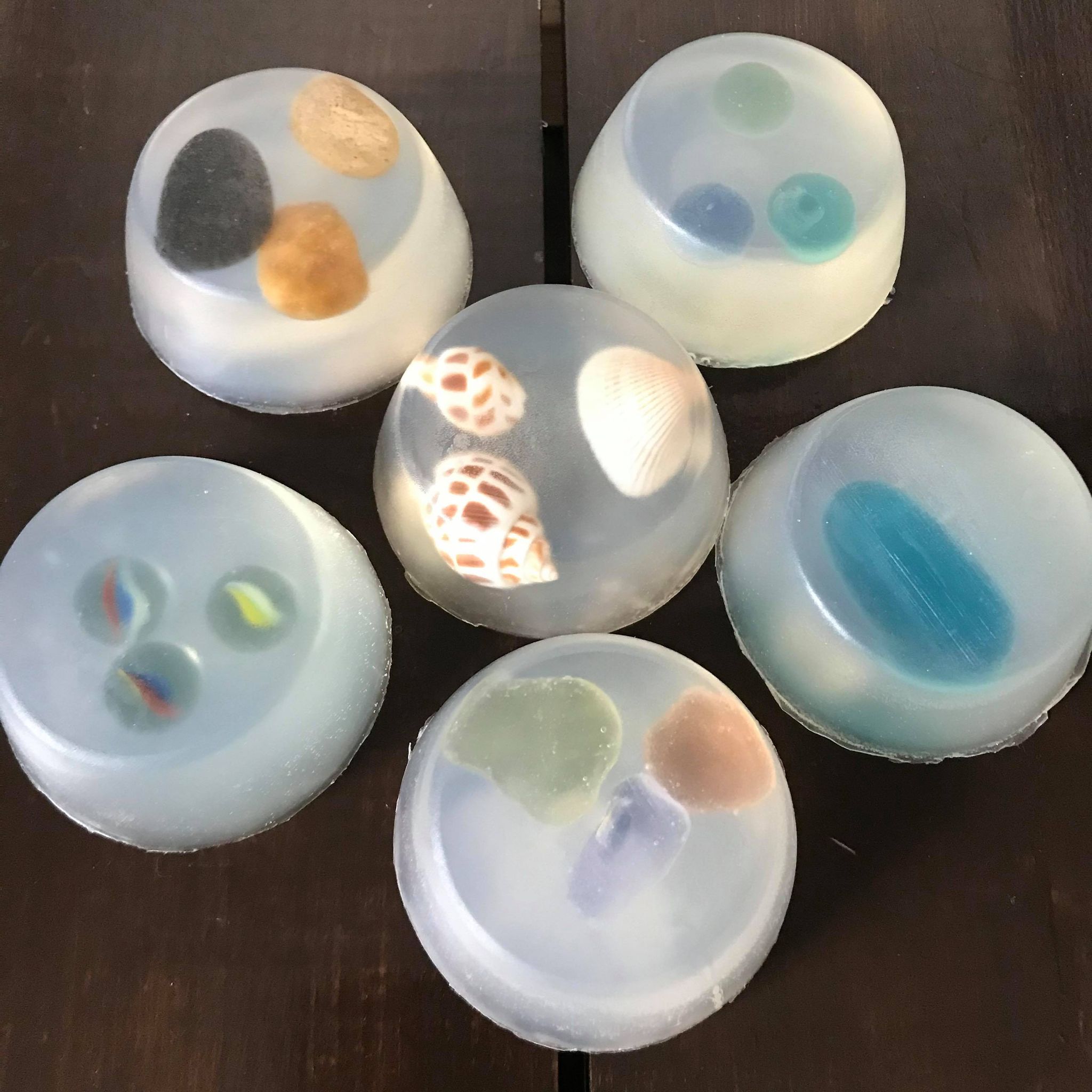 Looking for a fun way to get your kids to wash their hands?
Encourage hand washing with this collection of zero waste treasure soap for kids.  Ideal for sensitive skin and fragrance allergies, these sea glass, marble, river rock and seashell soaps are ideal for kids who love collecting little treasures (especially ones buried in a soap).
The soap is made with vegetable glycerin soaps and contains no perfumes, deodorants, detergents or coloring. It lathers easily, and rinses well..

Please note due to possible choking hazard these treasure soaps are only recommended for kids age 3 and up. They are packaged in a home-compostable clear cellulose wrap.
Ingredients: coconut oil, sustainable palm oil, safflower oil, glycerine (Kosher, of vegetable origin), purified water, sodium hydroxide, sorbitol, propylene glycol (made from vegetable glycerine), sorbitan oleate and oat protein.
Please note: Due to our concerns re: the production of palm oil causing damage to the environment, we only use palm oil from a certified sustainable source that meets strict standards to ensure it is being produced in a way that is healthy to the environment.
Choose options