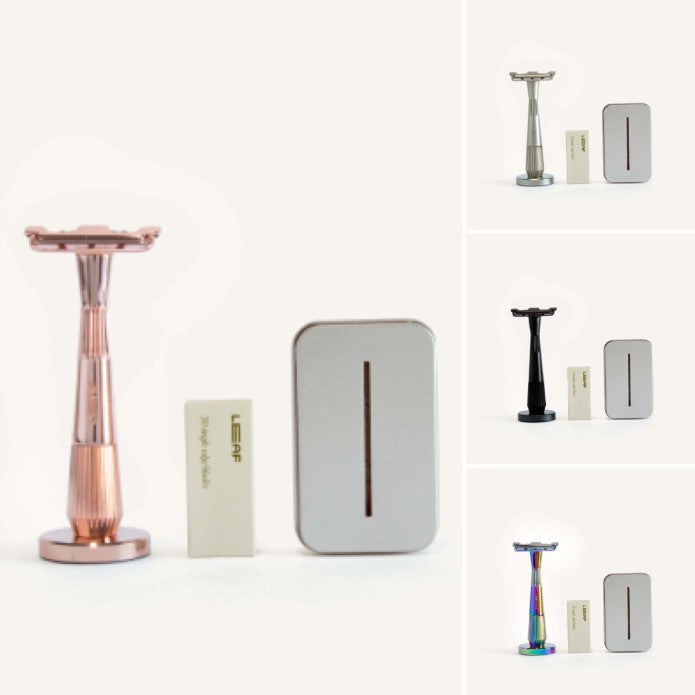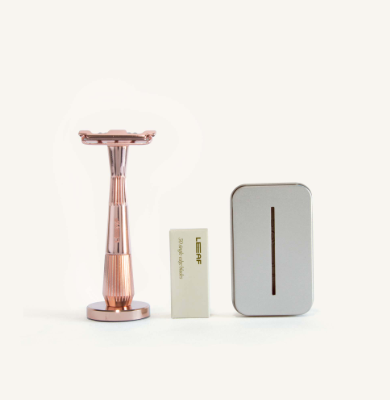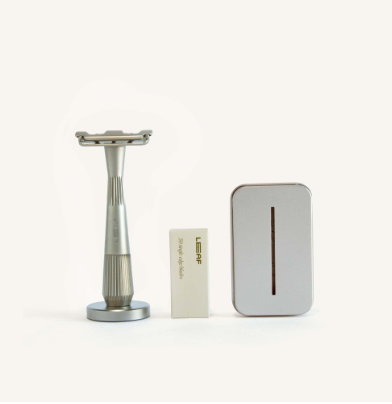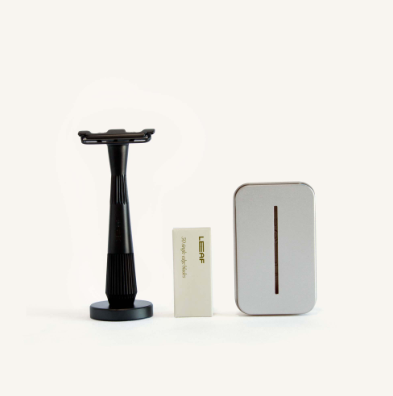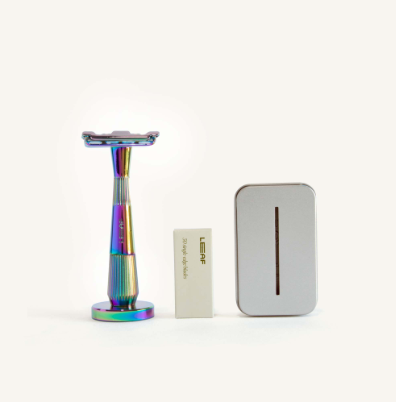 Looking to make a switch to a Twig Razor? These Twig Razor Kits by Leaf Shave feature the popular classic single-blade razor plus a few of our favorite accessories to give you an even more enjoyable sustainable shaving experience. 
This starter kit features The Twig razor, an all metal single-edge razor designed for any body, shaving anywhere. No plastic, just replace the steel blade in the precision shave head.

The Twig razor's single-edge design shaves clean, reduces irritation, handles concave areas safely, and sports a head half the size of a standard safety razor. There's nowhere this stunning razor can't fit.

A back weighted handle delivers intuitive control. Once you hold it, you'll feel the difference.

Your old razor will look and feel like a toy after switching. Welcome to a world of plastic-free, irritation-free shaving in a small but mighty package.
What's Included
• The Twig razor with 5-blade starter pack (1x)
• The Twig stand (1x)
• 50-blade pack (1x)
• Blade Recycling Tin (1x)
Is this a fit for me?
You can shave anywhere with your Twig razor, from head to toe, and in between. Many face shavers love The Twig because of its small, maneuverable size. Also, if you primarily shave smaller places, like under your arms, or intimate areas, you'll find The Twig a good fit.

Looking for a pivoting head razor for the most familiar shave? Check out The Leaf Razor.
Want to purchase just The Twig Razor? We also sell stands, single edge blades, travel cases and a blade recycling tin individually.

Choose options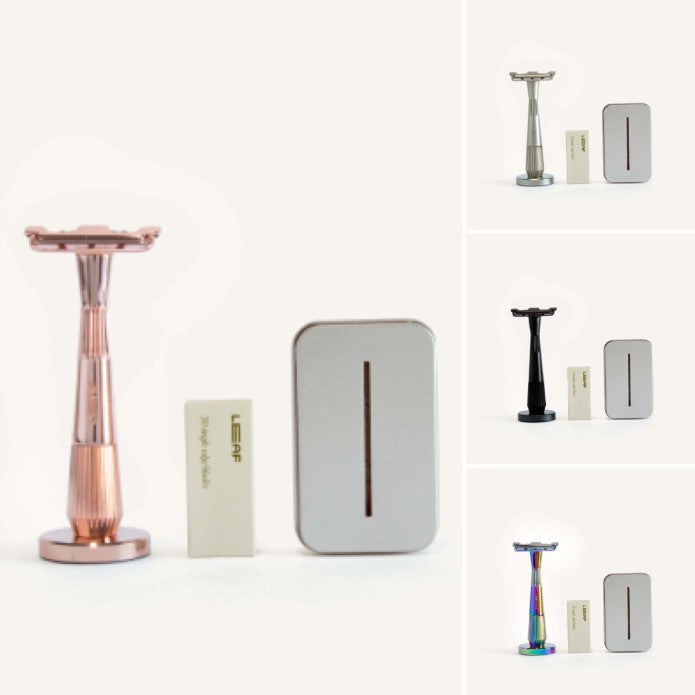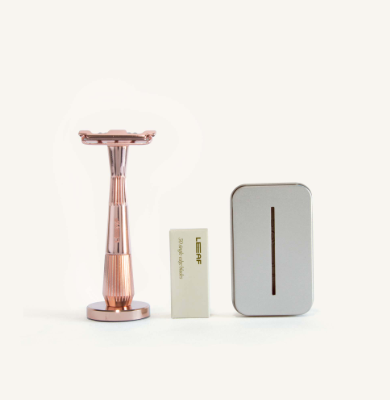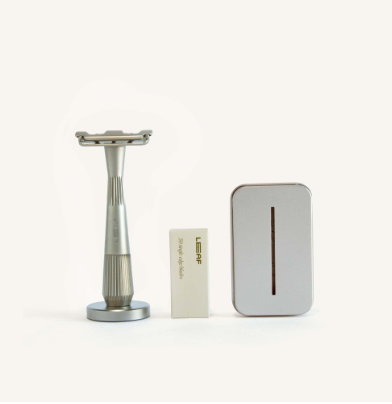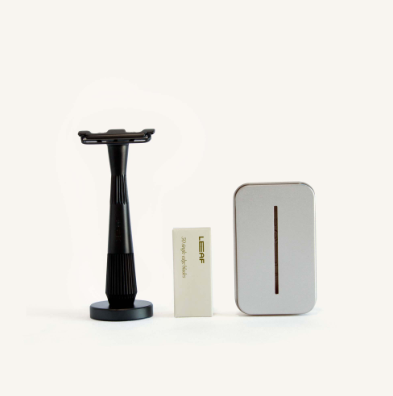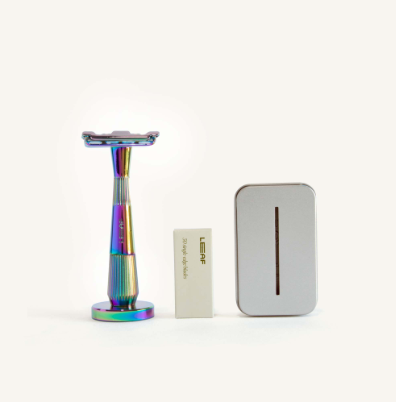 Shouldn't have waited
I love my new twig razor. I've used it to shave my face and my underpits. It does a great job and no razor burn or ingrowns. I was scared to use razors, but there's nothing to worry about. It's the same as using a disposable, but better! I also love the storage/travel case. I have it with me on vacation now.
Excellent upgrade from cartridge razors
This is a well-made safety razor that will save me money (and help the environment) by switching away from cartridges. It took a few days to adjust to a slightly different shaving style, but using the Twig now feel perfectly natural.