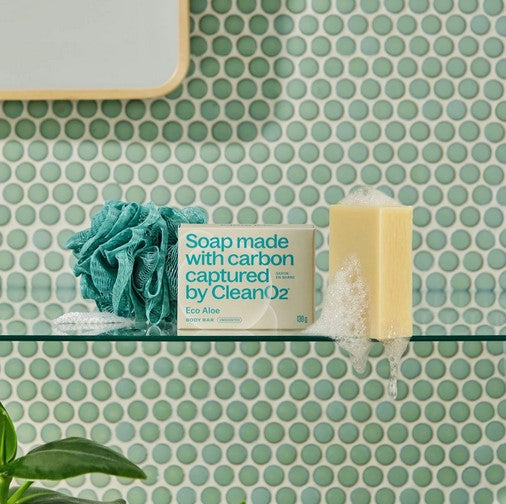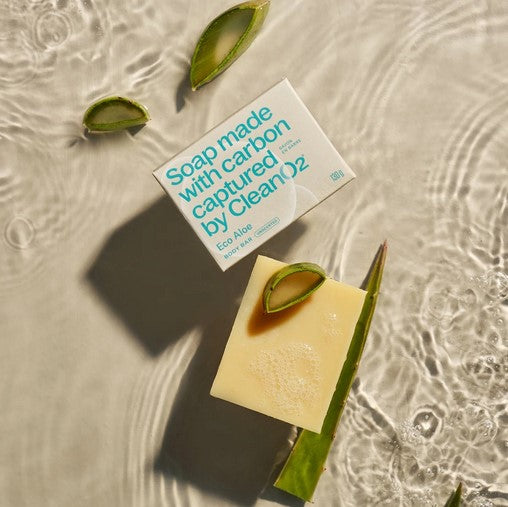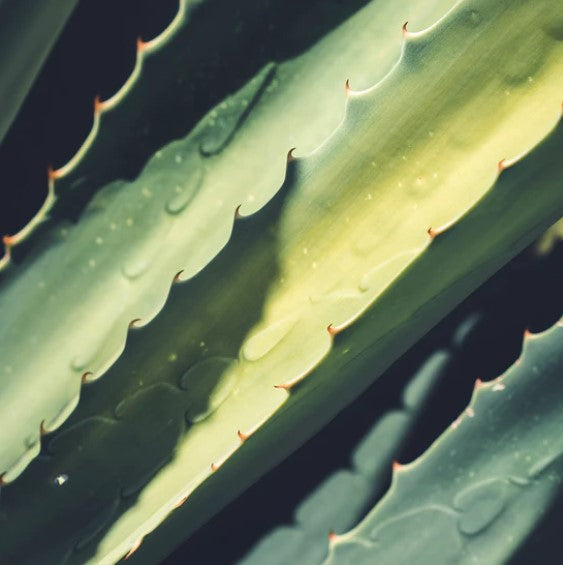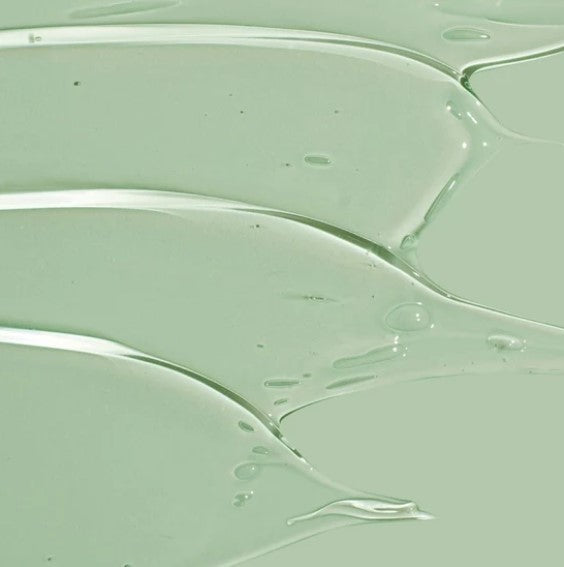 Eco Aloe Body Bar
Sale price

$9.95
Regular price
(/)
Looking for an unscented body soap? If so, you may enjoy this Eco Aloe Body Bar from CleanO2.

This 130 g. unscented bar soap comes in a zero waste box and provides a creamy moisturizing experience

Made in Canada, the naturally unscented body soap is crafted with captured carbon, shea butter, aloe and coconut milk.
Gentle, Healing Aloe
This shea and aloe based soap is the perfect soothing bar because it features two important hydrating ingredients: shea and aloe vera. Both of these ingredients have been used by cultures around the world for thousands of years to treat sunburns, dryness and fight aging. Aloe is considered the "flower of the desert" and shea butter was even used by Cleopatra herself.
Shea Moisturizing Bar Soap
Soothing for sensitive, dry and rough skin, this versatile body bar has the best combination of ingredients to give you a gentle moisturizing wash, for hands and body. The combination of coconut milk and coconut oil, shea and aloe leaf extract is perfect for hydrating skin and creating a natural moisture barrier.
A Gentle Hand & Body Soap
The Eco Aloe Body Bar is a great gift in the wintertime or for anyone concerned about dry skin. It's unscented and versatile enough for everybody. A great option for those working in scent-free environments or who are sensitive to fragrance.
Ingredients: Sodium olivate (olive oil), sodium cocoate (coconut oil), sodium ricate (rice bran oil), glycerin, sodium shea butterate (shea butter), sodium avocadate (avocado oil), sodium castorate (castor oil), Cocos nucifera extract (coconut milk), Aloe barbadensis leaf extract, potassium carbonate (captured carbon), kaolinite (clay), sorbitol
What Is Carbon Capture Soap?
It turns out that captured carbon, in the form of pearl ash, can be added to soap formulations to create luxuriously silky, sudsy lather. Voila!, the world's first carbon-capture soap, made with natural ingredients, ingenuity and pearl ash.

How Does CleanO2 Produce The World's Only Carbon Capture Soap?
CleanO2 is the first company to turn carbon dioxide emissions into natural soap. The company started in Calgary Alberta, and have since expanded to deploy CarbinX units across Canada, the United States and Japan. They've partnered with some of the country's largest companies who are committed to reducing carbon dioxide emissions. 
These astonishing CarbinX machines capture carbon dioxide from building heating systems — including boilers, water heaters and furnaces — that use natural gas. (Did you know that heating buildings accounts for 13% of overall carbon dioxide emissions in Canada, 12% of emissions in the U.S., and 7% of emissions globally?) Once installed, a typical CarbinX unit will have the same carbon-reducing impact as 300 trees!
Choose options