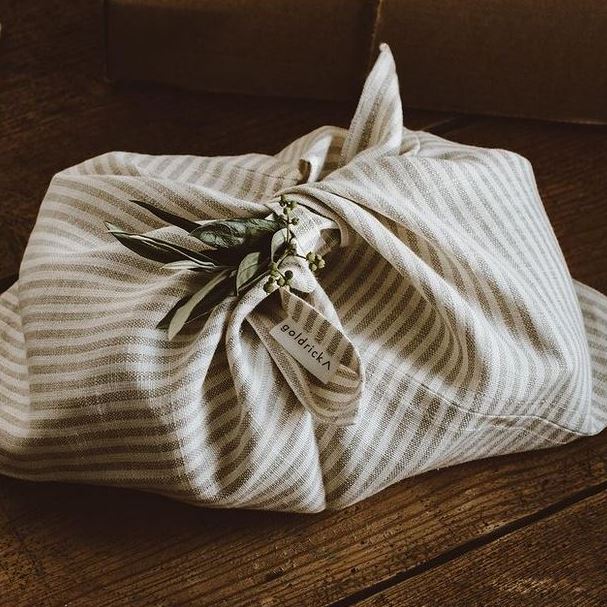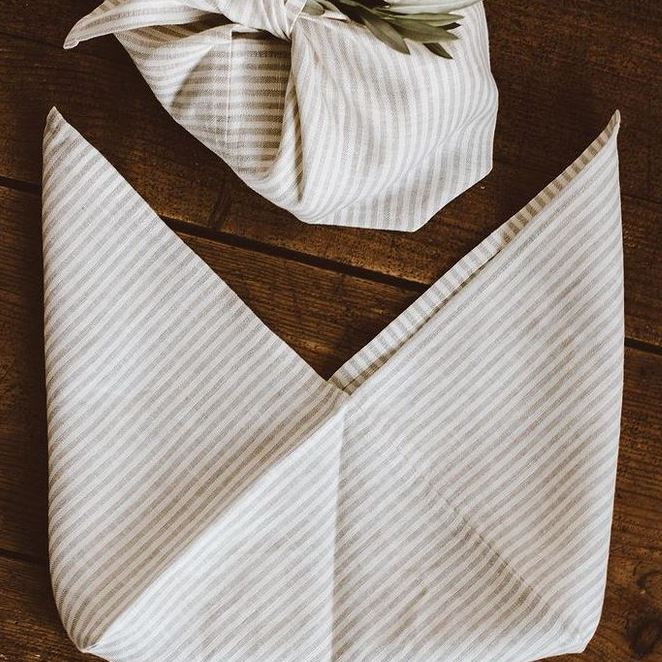 Did you know that waste can double during the holidays? A linen bento bag is a great way to give a gift without any waste.

These Japanese bento bags from Goldrick Natural Living are a fabulous reusable gift wrapping alternative.

Bento bags are a popular Japanese style of bag, they make wonderful lunch and bread bags, reusable gift wraps and more! 
Size: 33 x 33cm 

Colour: Natural white and grey

Material: 100% linen 

Ethically made from pure lin

en by an independent maker in Russia

Why Goldrick choose linen for it's bento bags:
The method of producing linen fabric from the flax plant uses far less water than it does to produce the same amount of cotton. This makes it a more sustainable choice. Linen is much more rigid but lasts longer because the cellulose fibers in linen yarn are slightly longer and wrapped tighter than those in cotton yarn. 
Consider switching to natural alternatives this season, like reusable bags and
paper tape
that can be recycled and decorate your gifts with beautiful greenery.
                                                                                                                                              We also carry white organic cotton bento bags made in Canada.
Choose options