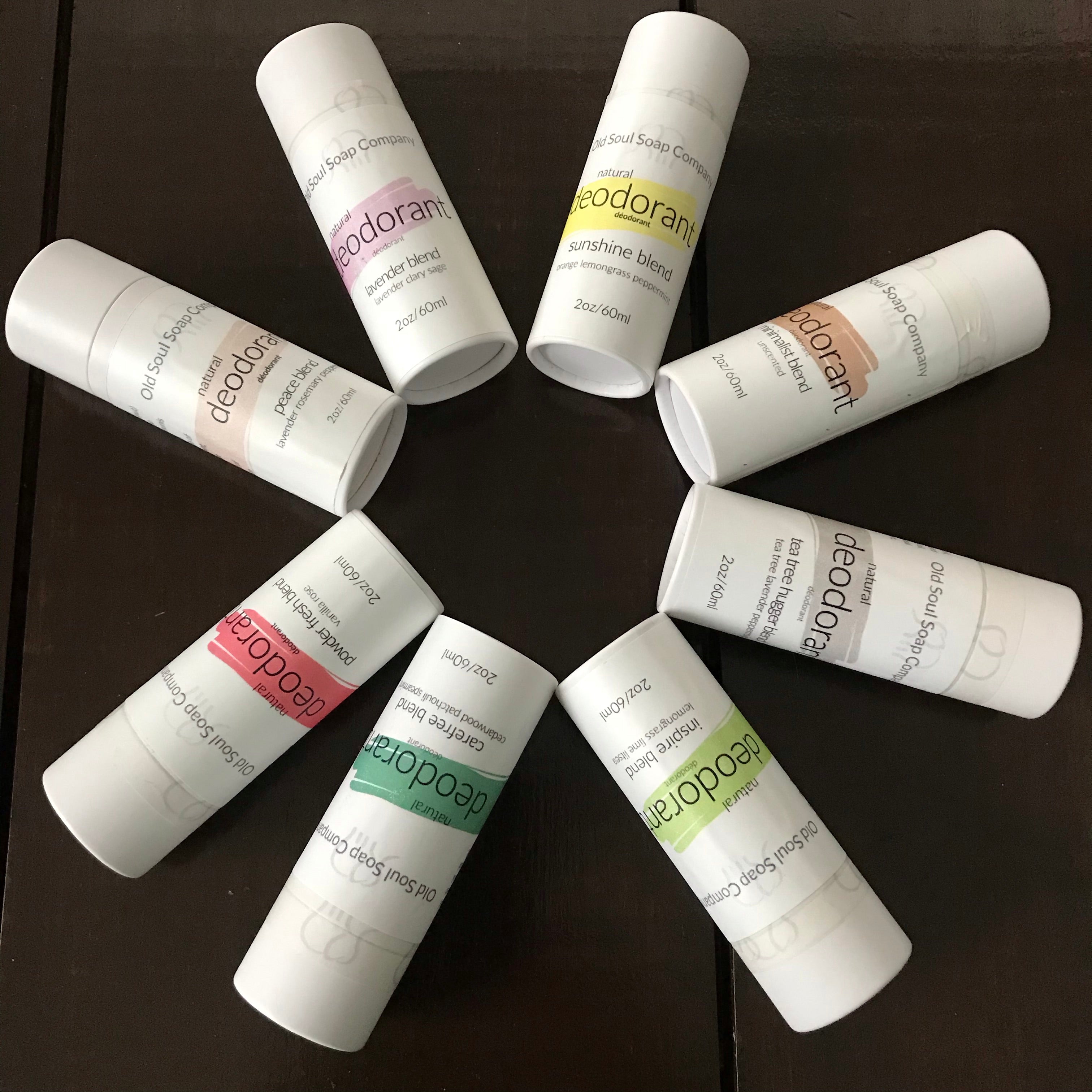 Are you looking for a plastic free stick deodorant that works? You've come to the right place for a natural pit stick without any harsh chemicals or aluminum. This Canadian made push up deodorant in a compostable tube features all natural ingredients and activated charcoal for extra protection and absorbency.

Minimalist: Unscented
Sunshine: Lemongrass, Sweet Orange & Peppermint

CareFree: Patchouli, Cedarwood & Spearmint

Tea Tree Hugger: Tea Tree, Peppermint & Lavender

Peace: Lavender, Rosemary & Peppermint
Inspire: Lime, Lemongrass & Lisea Cubeba
Lavender: Lavender & Clary Sage
Powder Fresh: Vanilla & Rose

Ingredients: Cocos nucifera (coconut) oil, Beeswax, Theobroma Cacao (Cocoa) seed butter, Ricinus Communis (Castor) seed oil, Kaolin Clay, Diatomaceous Earth, Activated Charcoal, Essential oils, Zinc Oxide
Choose options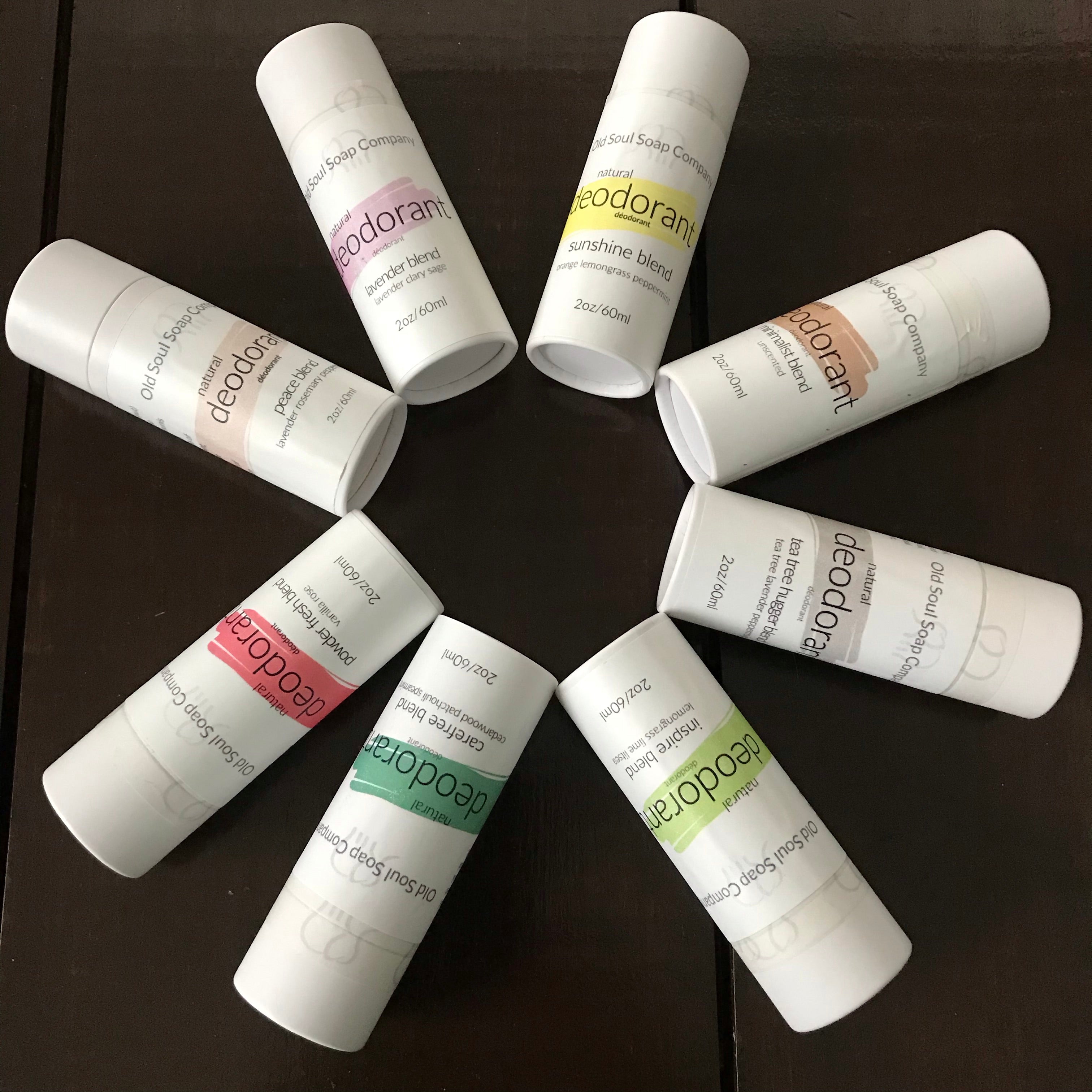 Environmentally friendly natural deodorant
I tried Carefree Blend and Sunshine Blend natural deodorant by the old soul soap company, made from non-toxic, natural ingredients. They have a pleasant but subtle scent and are not irritating to my sensitive skin. As a bonus, the attractive, easy-to-use cardboard tube container is biodegradable. I love these deodorants and definitely recommend them.
My Favourite
Purchased a few different deodorants and this one is my absolute favourite - goes on smoothly, works, is healthy and the fragrance is divine