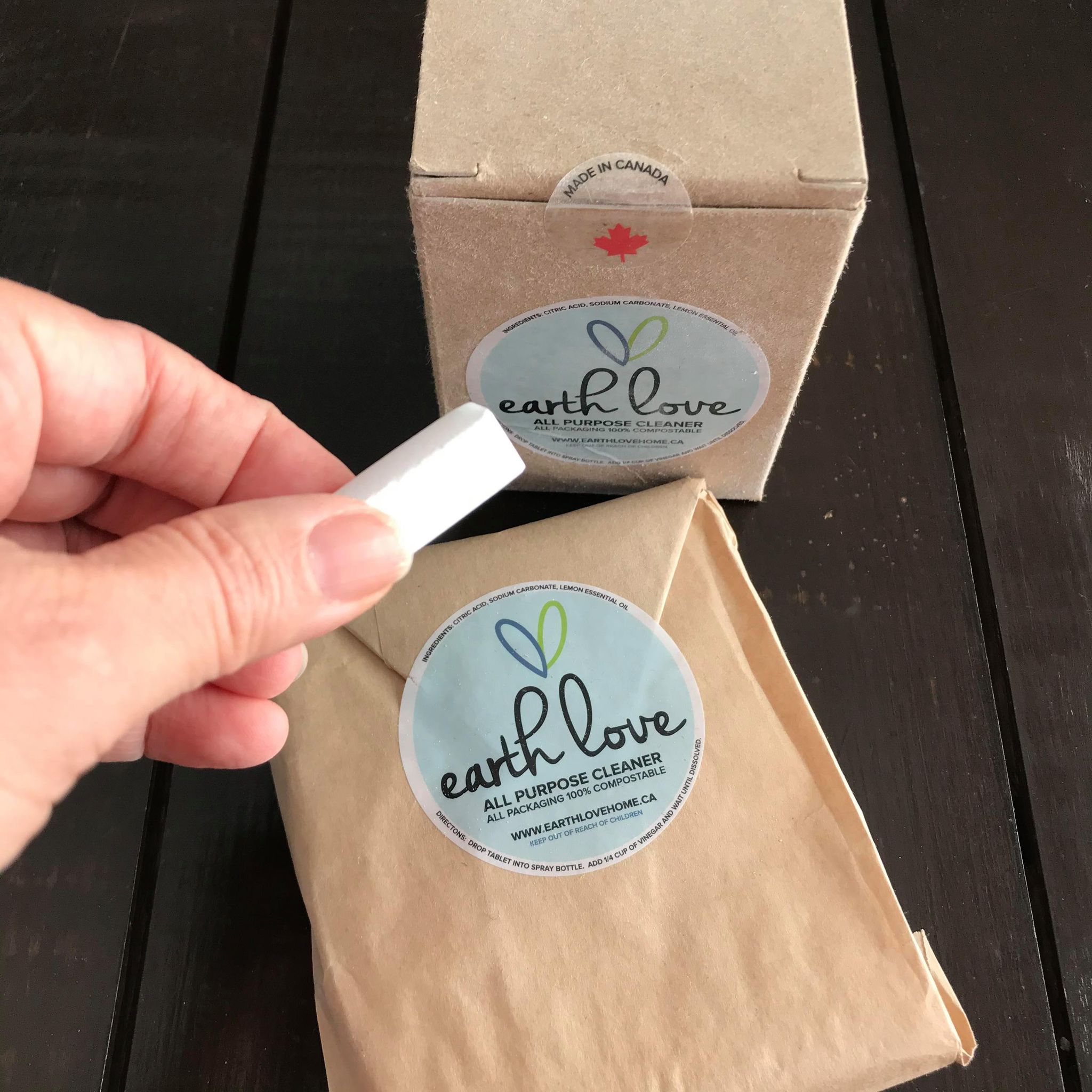 Looking for an effective all purpose natural cleaner? These Earth Love all purpose cleaner tablets are easy to make up. One natural cleaner tablet makes 1/2 cup of all purpose cleaning solution. All you need to do is supply the vinegar (white distilled or apple cider whichever you have on hand).

Ingredients: Sodium carbonate, citric acid, lemon essential oil.
Directions: Break tablet in half along center line. Drop both halves into a spray bottle. Add 1/2 cup of vinegar and let dissolve. Adding a diluted mixture of vinegar/water will work as well.
Earth Love products are made in Canada (Oakville, ON). The company's line of natural, cleaning products includes - dishwasher detergent, laundry detergent and toilet cleaner tablets. The cleaning tablet formulations have been researched endlessly to provide  customers with a product that not only works, but gives you the ability to keep your house clean with no waste.
Choose options